We barely recognized Emma Roberts in the most casual of outfits
Celebrity life isn't always about the glitz and glamour. Stars still hit the supermarket in sweats, run errands in sneakers, and throw their hair into a ponytail rather than take on the extra chore of washing it. Perhaps the tabloids are right when they say that stars are "just like us."
Scream Queens star Emma Roberts was spotted looking so casual that we mistook her for our next door neighbor, Susan. Roberts hit the road yesterday in a long-sleeved striped shirt, lightweight military jacket, skinny jeans, and sneaks. She carried a simple canvas tote and some basic shades to accessorize.
Is this really Emma Roberts or are we just looking at a picture of ourselves from last week's Casual Friday?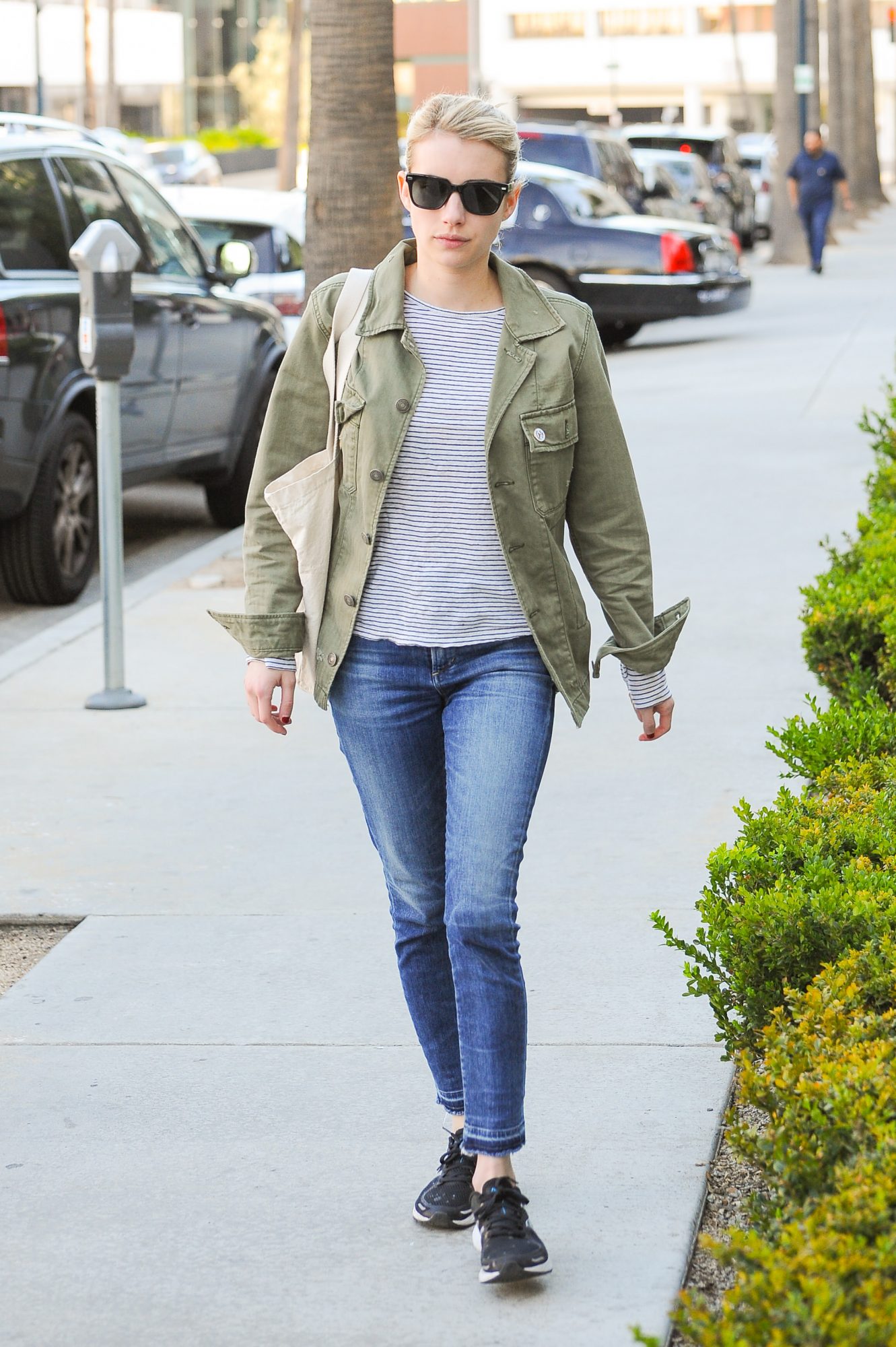 Even though she dazzles at high-profile events, Emma Roberts has the casual outfit down to a science. We think it's time to start taking some notes on her formula so we can apply the "Casual Roberts" method to our own weekend wardrobe.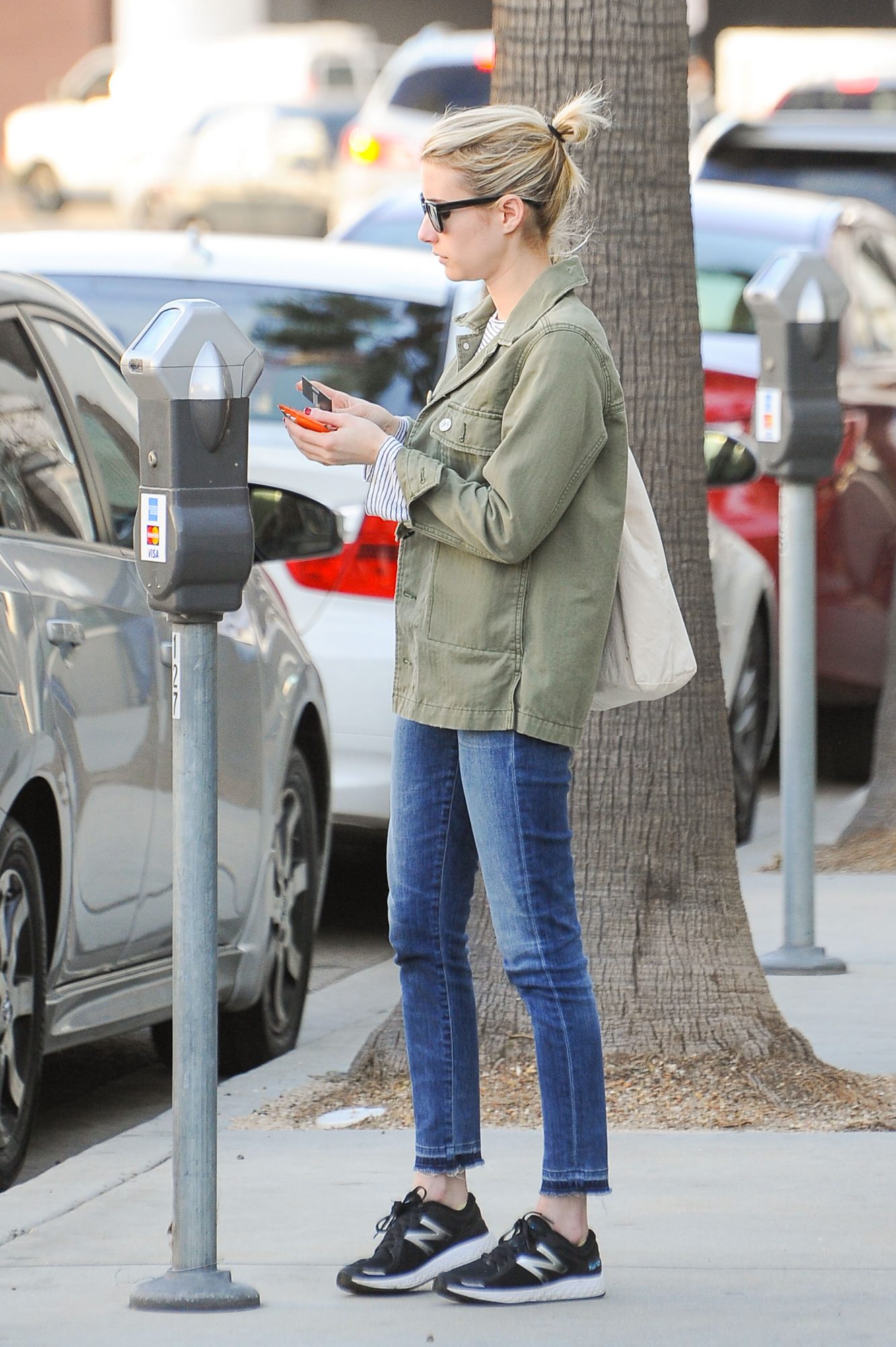 First, it's important to invest in some quality long sleeve shirts to wear during these cooler months. They're flattering on their own, but even better for layering under sweaters and jackets. A key tip to keep in mind when buying long-sleeve shirts — neutrals go with everything.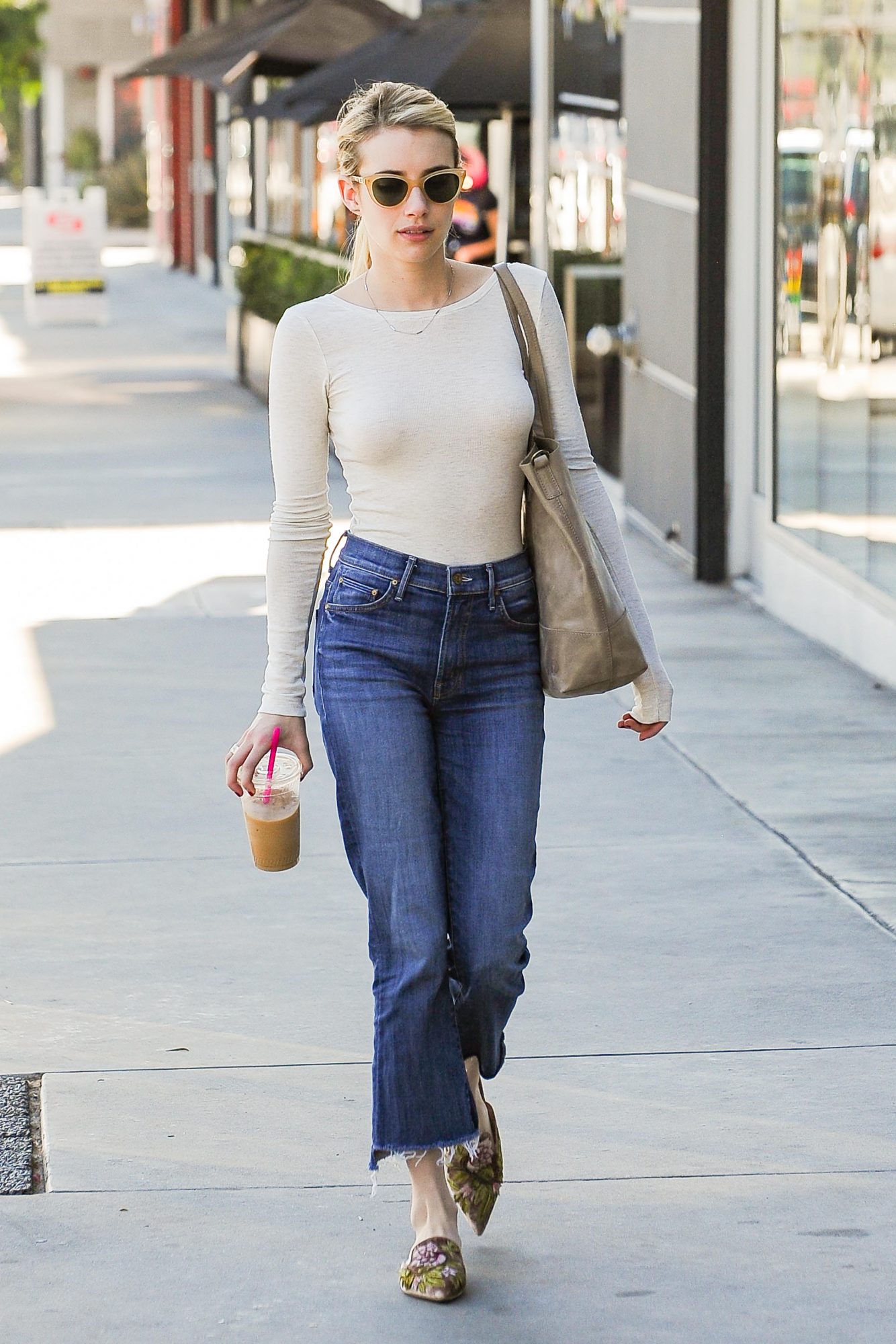 When picking patterned long-sleeves, stick to patterns that will look good with — like black and white stripes as we saw Roberts in above. She also matched black and white stripes with this super cute olive corduroy jumper.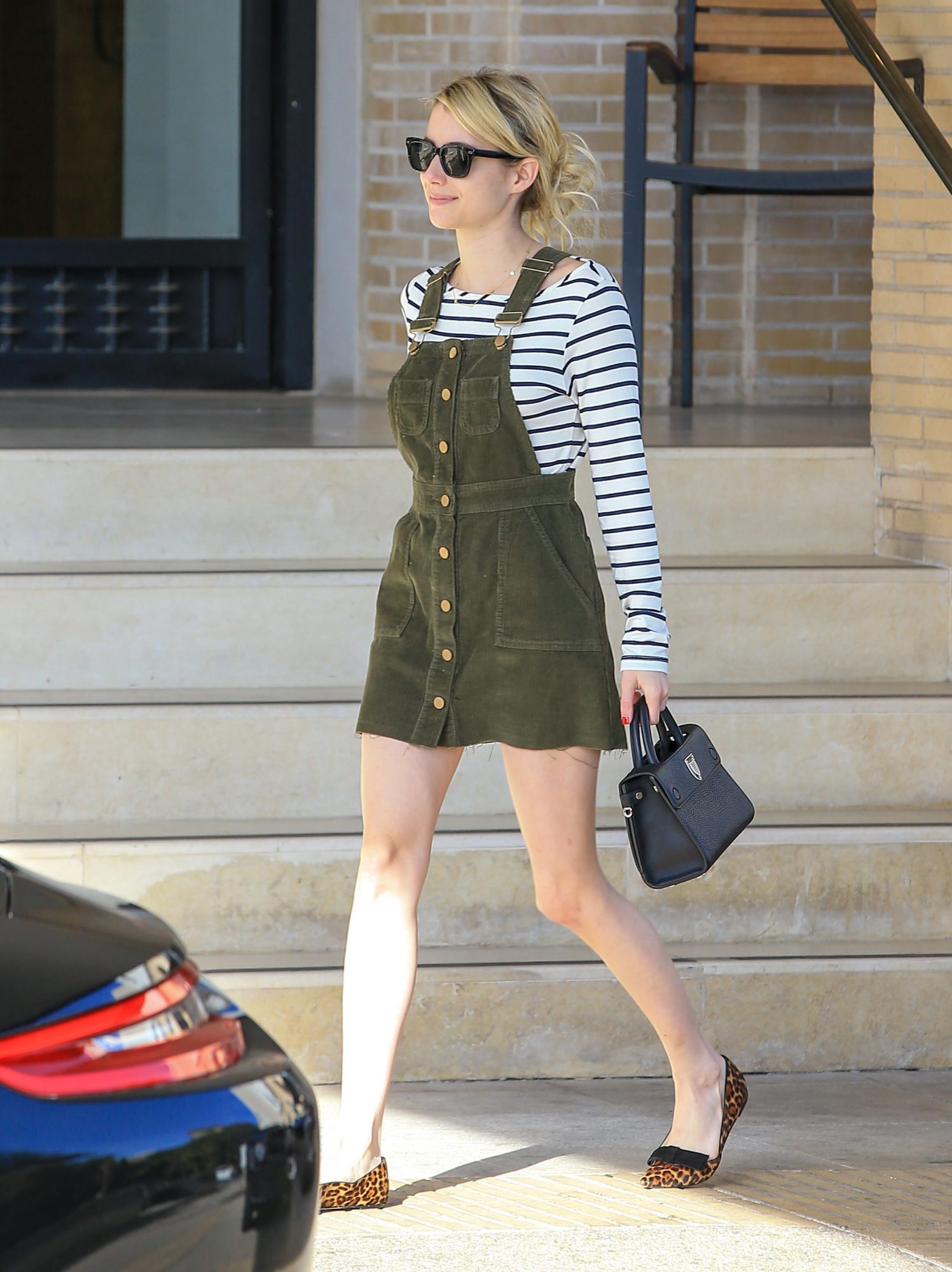 When in doubt, always wear with denim. Roberts seems to live for frayed hem jeans, specifically those that flare out at the bottom. Find a pair of jeans that are comfortable and flattering and you'll always feel on top even when you're just running out for coffee.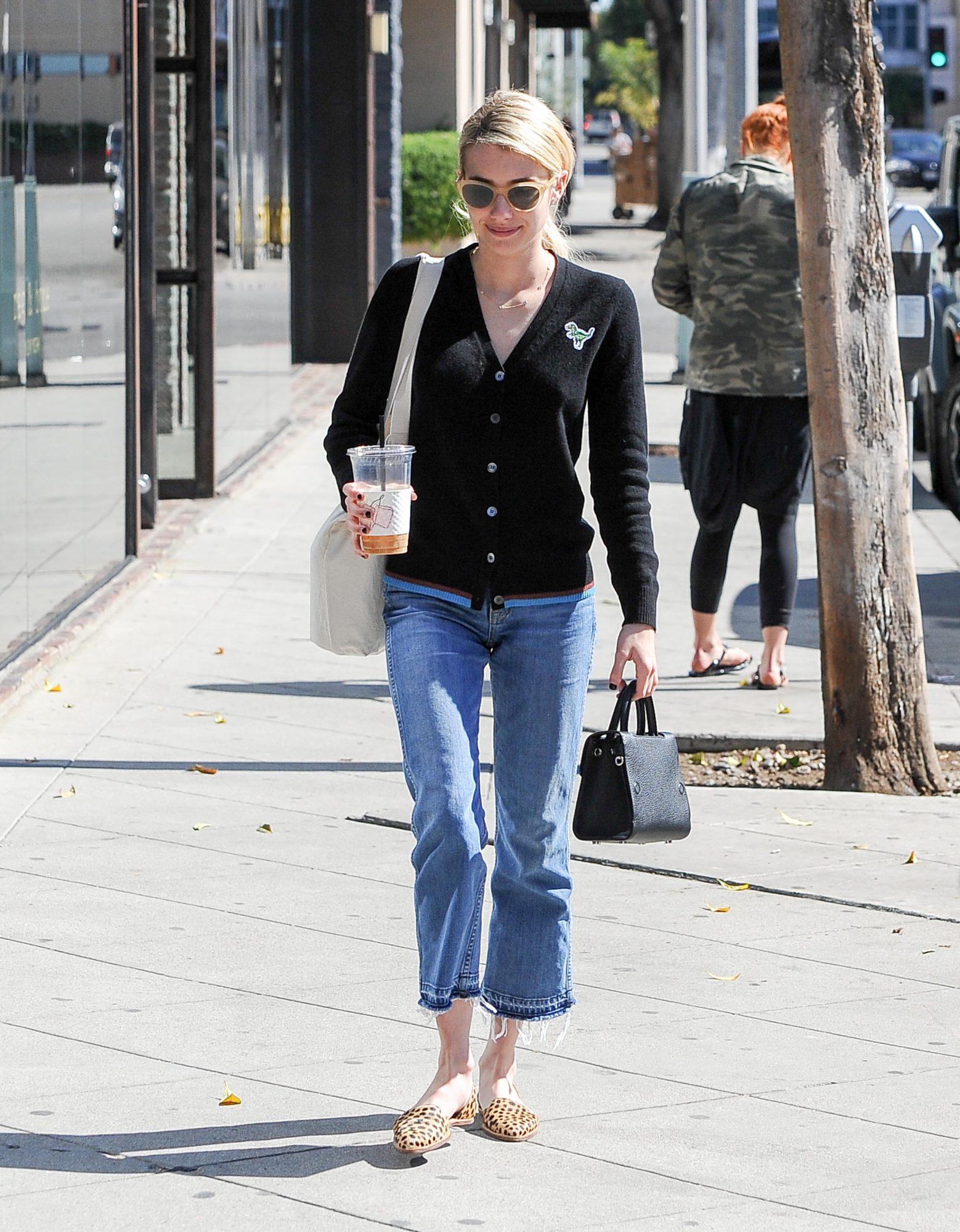 Finally, choose shoes that you can wear all day, but add a little somethin'-somethin' to the overall look. Notice the cheetah print flats Roberts wears in the above photos. We also are in love with Roberts' red high-top Converse (that she wore with her frayed hem jeans).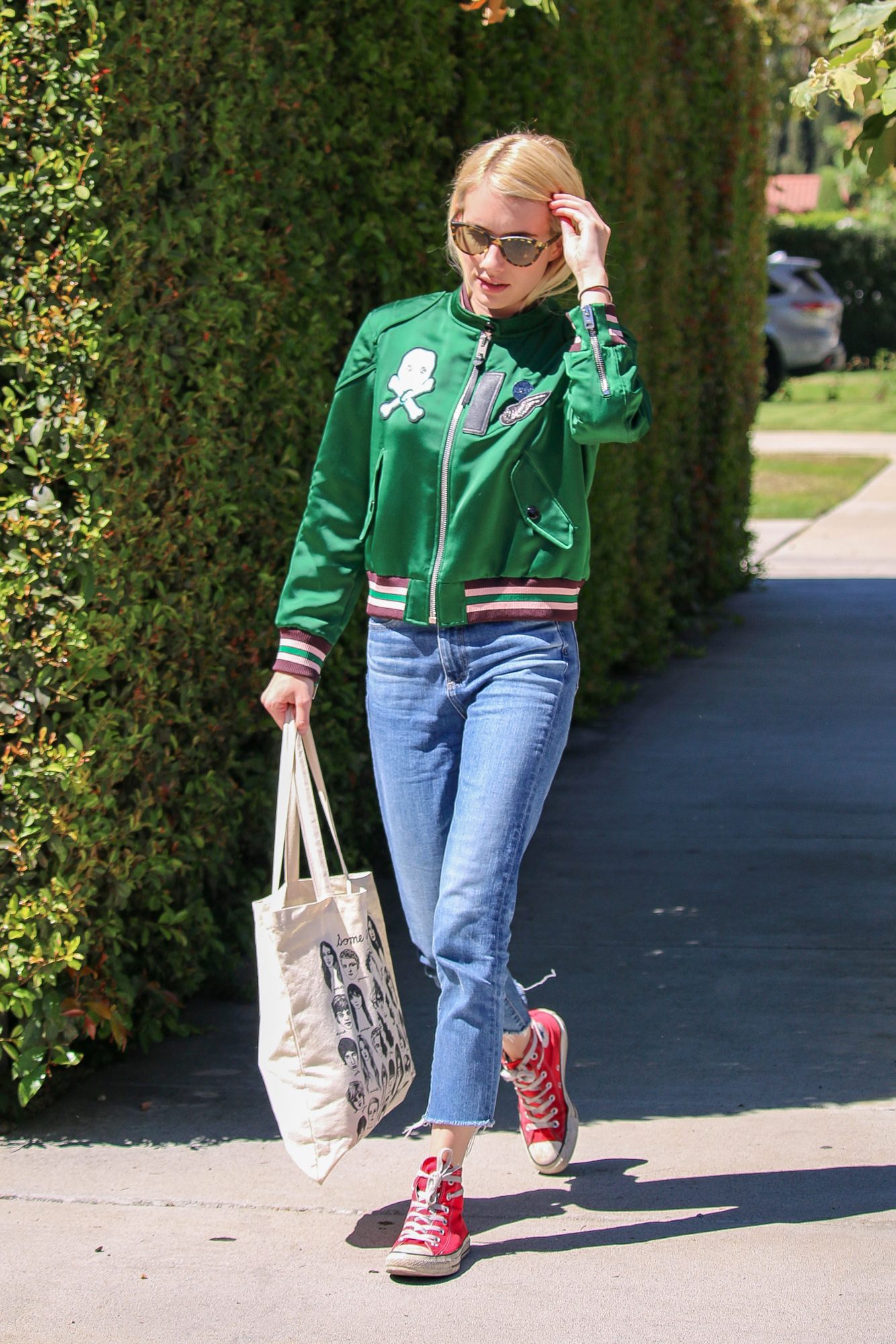 Keep a tote bag on you at all times to put any acquired goodies in, and always have a cool pair of sunnies on hand to avoid going blind from the Los Angeles sun (or paparazzi flash).
This queen of scream is also the queen of fashionable casual, and we will stay active in studying her technique in order to emulate the perfect out-and-about ensemble.