Emma Roberts went casual with her outfit, but still looked like an off-duty princess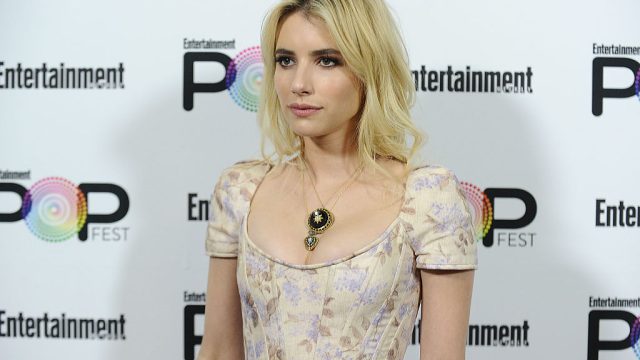 It's been long established that Emma Roberts is the queen of effortless street style. I mean, the Unfabulous star has been a style icon since her days on Nickelodeon (yup, we're going way back) and that's why we're positive Roberts could roll out of bed and immediately look chic. Perfect example: The latest pics of her out and around Los Angeles, in which she's looking as fabulous as ever.
The Scream Queens actress was spotted out, sporting a simple cream long-sleeved top, cropped jeans, and floral slip-ons. Complete with her yellow sunglasses and our new favorite oversized bag, Roberts proves that even a simple getup can look amazing.
Check out the gorg pic below: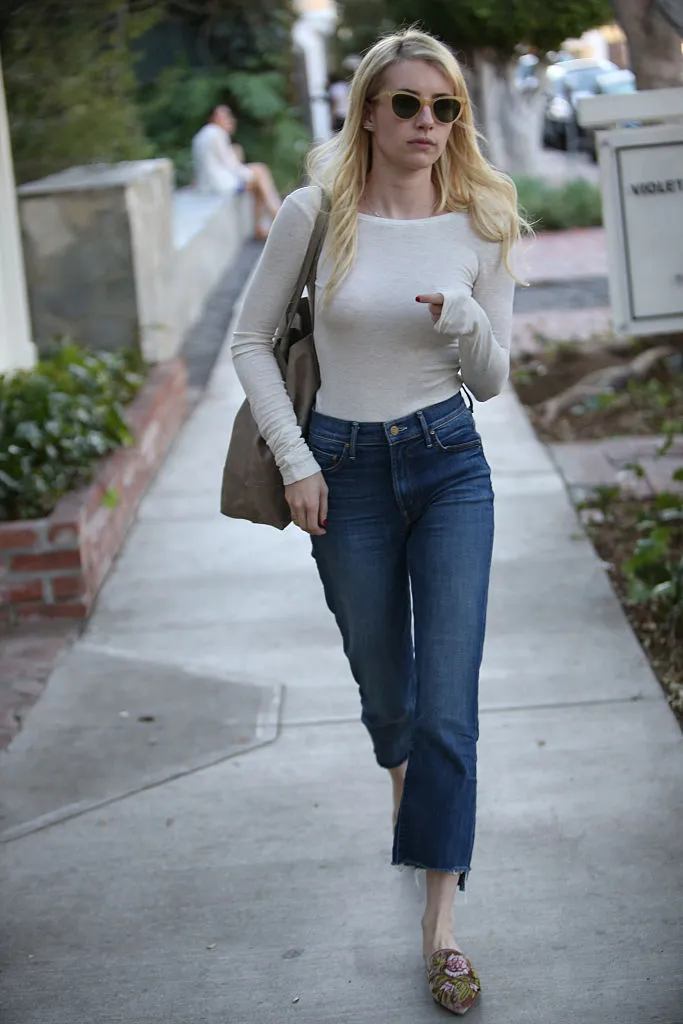 It doesn't help that her blonde hair, in simple curls, completely holds the outfit together. The style chameleon is seriously no stranger to fashion and hair goals.
When opening up about how she views her off-screen fashion, Emma told Who What Wear,
"Whenever I go home from playing Chanel [on Scream Queens], I literally put my hair up in a messy bun and take off all my makeup and put on a vintage tie-dye shirt and sweatpants, and I feel so comfortable .... [W]hen I'm just my normal self and not playing Chanel, I love a good pair of jeans, a great pair of boots, a T-shirt, and a leather jacket."
Honestly, that sounds perfect to us.