Emma Roberts just bought five copies of this book and here's what you need to know about it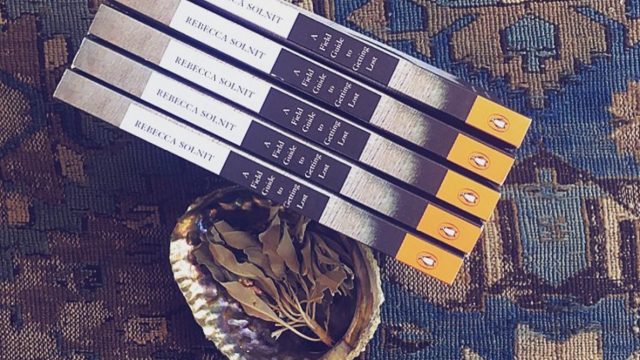 Emma Roberts is one of many celebrities to use her social media popularity to spread the word on fantastic writing. Like Emma Watson and Florence Welch before her, Emma Roberts is not afraid to choose more challenging literature. And she's really hit the nail on the head with her latest obsession, A Field Guide to Getting Lost by Rebecca Solnit:
According to Amazon:
A Field Guide to Getting Lost draws on emblematic moments and relationships in Solnit's own life to explore issues of wandering, being lost, and the uses of the unknown. The result is a distinctive, stimulating, and poignant voyage of discovery.
https://www.instagram.com/p/BDcEF9Hj2l-
That sounds totally amazing. And the fact that such an awesome personality like Emma Roberts is reading it (and got a bunch of copies for her "babes at work"), must mean that it's as spectacular as it sounds.
In fact, one review in The Guardian has us totally interested in the magical-sounding world contained in this book:
[R]eading [Rebecca Solnit's] prose is like spending time in the company of an earnest, determined hiker who disdains maps but nevertheless knows some unexpected and fascinating fact about every house, hill or tree that you pass. In a series of distinctive, peculiar, unclassifiable books, she has returned again and again to the same obsessions, approaching them from different angles, writing as an essayist, a memoirist, an activist, an ecologist, an academic, an artist.
The book sounds like a fantastic read, and we're so grateful that Emma Roberts has brought it to our attention! Since we love to follow her lead in so many other aspects of our life (um, hello, #fallfashiongoals), we'll definitely have to read this ourselves.