Emma Roberts is back to "boho blonde" after a quick stint as a brunette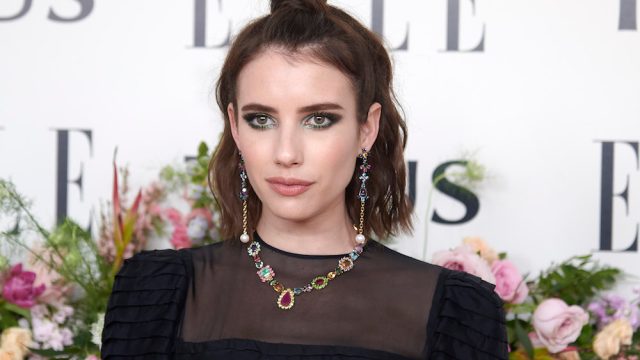 We've mentioned before that Emma Roberts might be the ultimate hair color and style chameleon. She can go from brunette to blonde to redhead, long to short, in the blink of an eye. And she does. The actress isn't known to stick to one hairstyle for long, and considering the fact that she kills every single look, we can't say we blame her for switching things up so often. Case in point: her latest hair color, dubbed "boho sunrise blonde" by her hairstylist, Nikki Lee of Nine Zero One Salon.
Only a couple of months after Lee took Roberts over to the dark side, the stylist has lightened her locks dramatically. Lee explains, "Emma needed to go light again for an upcoming project she's working on. We wanted to add our own twist to it and create a color she's never been before. Instead of doing the typical bright blonde we went for a 'boho sunrise tone.' Something that felt a bit more undone and effortless. With the help of Joico blonde life lightener and my go-to Olaplex, I was able to keep her hair in great condition. Riawna and I tag-teamed Great Lengths extensions to add length and volume. Riawna then gave her a long shattered, textured cut and we styled her out with our new favorite "whispering waves," summer's new go-to texture!"
We know we say this every time, but we think this may be Emma Roberts' best look yet.