Emma Roberts just started a new sleeve trend, like it's no big deal
Out and about, you've probably seen some off-the-shoulder shirts, because those shirts are never going out of style. They are sleek, sexy, and even if you're not necessarily trying to ~dress up~ you suddenly look about 100% more put together. These off-the-shoulder shirts can be worn by literally everyone, and everyone looks fabulously.
And now fashionista Emma Roberts has just started a whole new sleeve trend, and we're like ???. The sides of her sleeves are cut off, and why didn't we think to wear something like this before??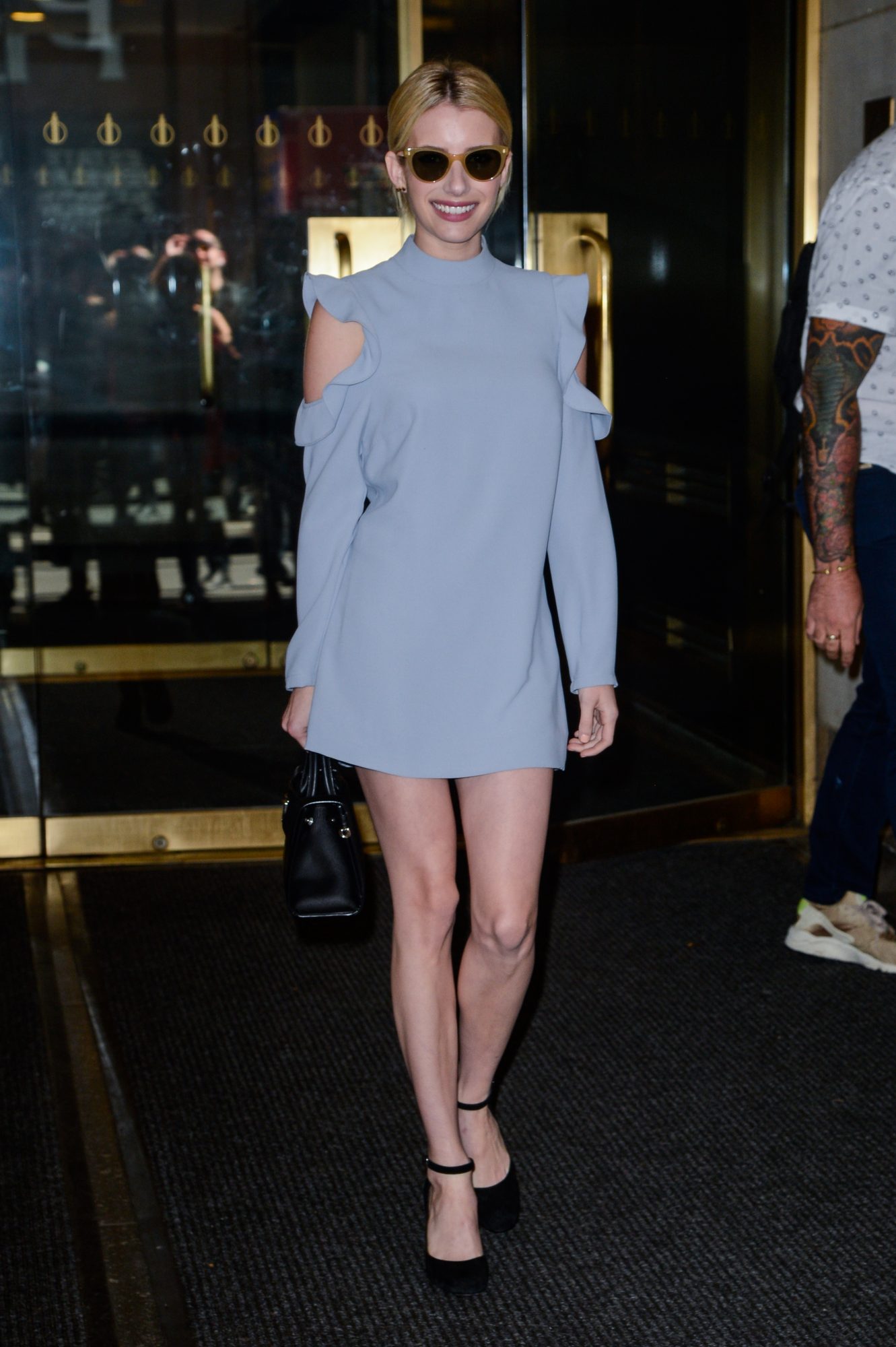 The dress still has cap sleeves — and RUFFLES! — and it's her upper arm that is totally exposed. Oh gosh, so simple, and so easy to pull off, everyone will be wearing this kind of shirt/dress within the next month, we're calling it.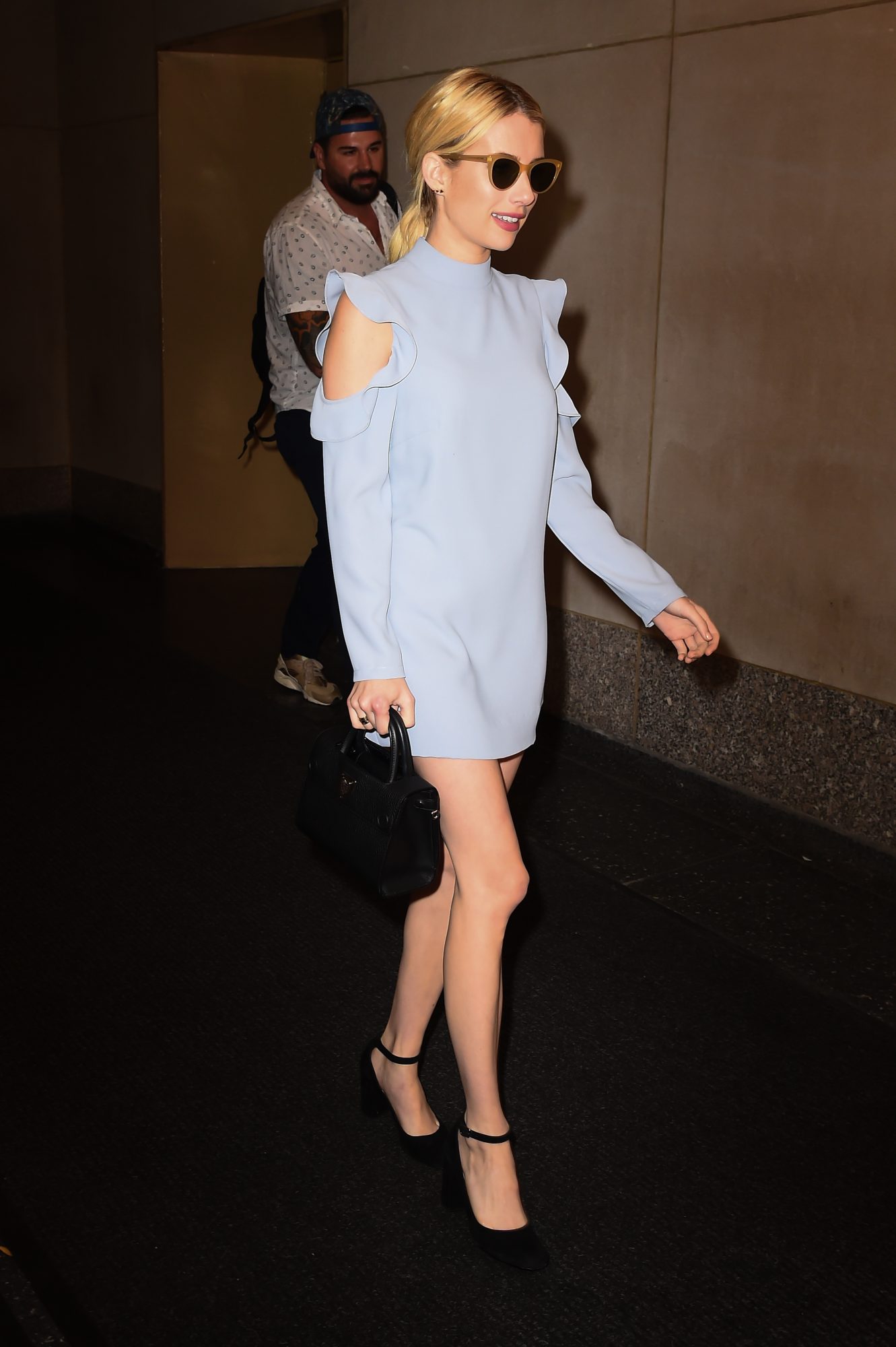 Also, the shade of this dress makes Emma look like a beautiful slate-grey blueberry. The days might be getting shorter and cooler, but that isn't stopping Emma from taking advantage of every single last summer day before she actually has to put a coat on.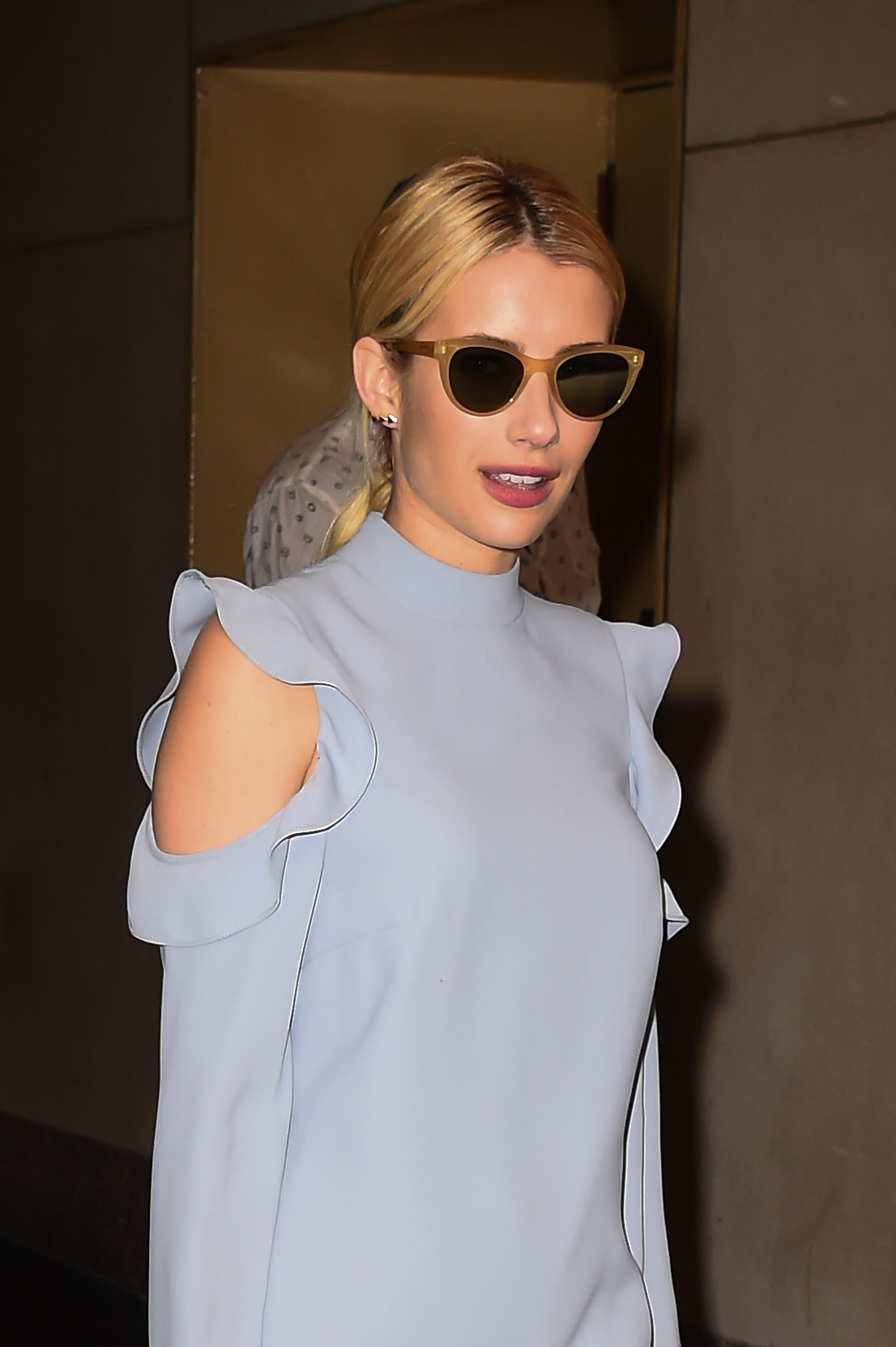 If you need a top like this IMMEDIATELY (and you do) ASOS actually has a match that's pretty close for $52. It's only a top, not a dress, but it's got the sleeves, it's got the ruffles, it's also almost the same color.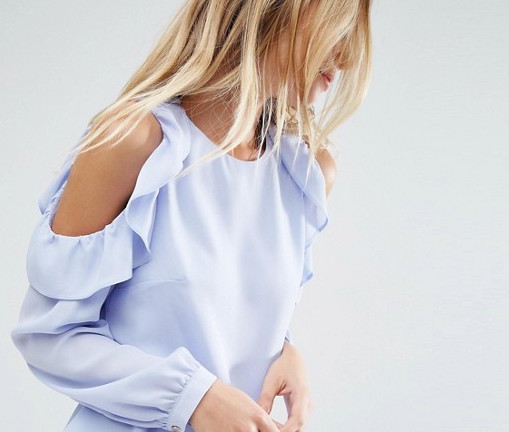 And don't forget the classic off-the-shoulder look, whether it be one that exposes your whole shoulder area, or simply the top of your shoulders. Both are ?, and both can be found at Forever 21 for $22.90 and $14.90.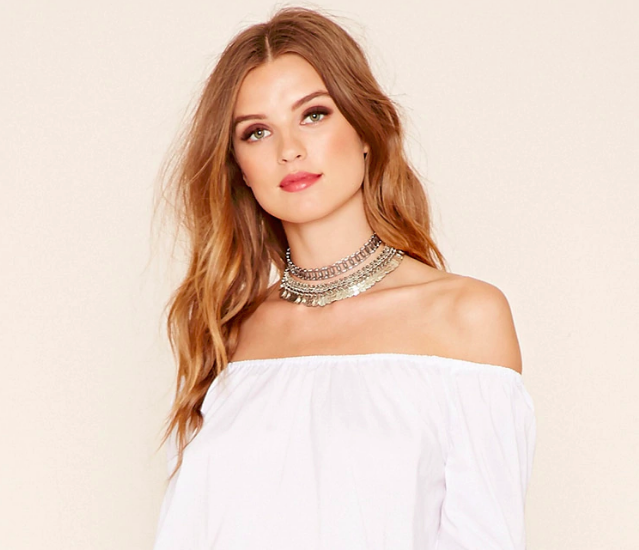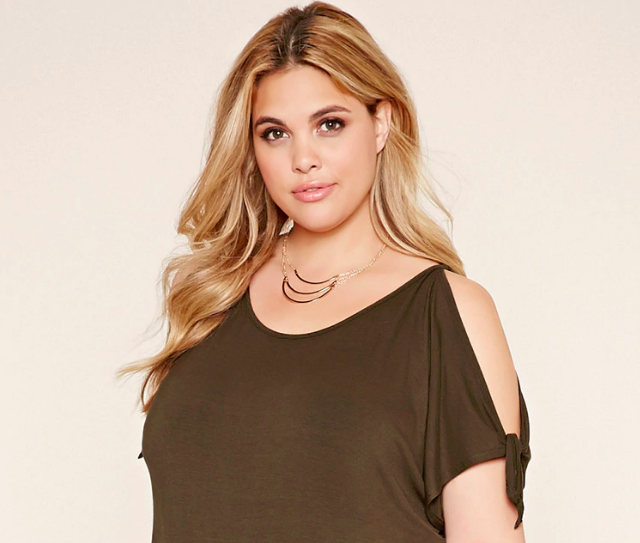 Be prepared to keep seeing this look everywhere.