Emma Roberts shows us that wearing a swimsuit with jeans is actually the perfect autumn outfit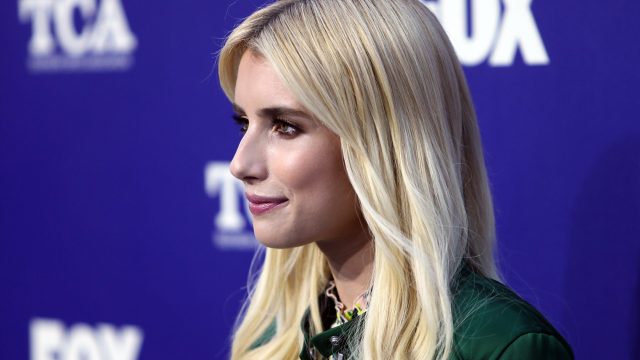 We don't know about you, but we're ~so excited~ that fall is just around the corner. Who doesn't love fall? The weather cools down, you can drink/eat/wear pumpkin EVERYTHING, and fall clothing is always the best. Though we're still a few weeks away from the official start of the season, we already know who's going to rock *the best* fall fashion: No one can pull it off better than Emma Roberts.
Just look what she did with a swimsuit and jeans!!
Yep. A swimsuit and jeans. So easy, amirite?! There's like a 90% chance you have both of these things lying on your bedroom floor right now! Seeing as how the weather is still very ~toasty~ all around the country right now, this is the perfect
ICYMI, Roberts setting a fashion trend — no matter what she does — is nothing new.
There's her Scream Queens look, of course.
Then there was her goth look at Comic-Con.
And even as a "squirrel," she's lookin' good.
But back to Roberts's latest look.
The best part? You don't have to be Emma Roberts to get the same swimsuit-and-jeans look right this very instant.
Just grab your favorite suit and favorite jeans (holes optional), and there you have it. You might even feel awesome and liberated wearing a bathing suit out about town right now.
No matter how or where you wear your swimsuit-and-jeans, one thing's for sure: It's the #PerfectAutumnOutfit, and that's enough for us.