Emma Roberts proves that the all-American look can be worn before July 4th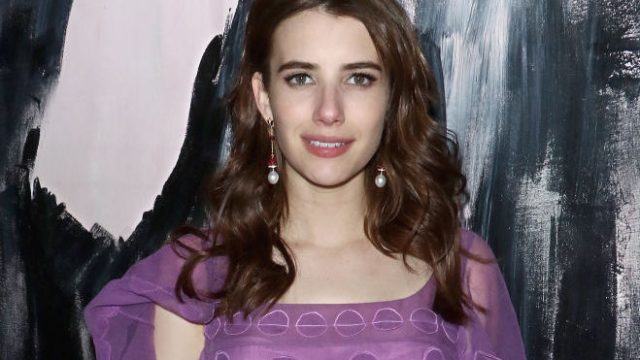 July 4th may feel far, far away for those of us who don't have the chance to look forward to summer break. And even if we're not kicking our patriotic aesthetic into high gear for at least another two months, we can't help but feel drawn to navy and white as the summer approaches. Emma Roberts is feeling these patriotic vibes, according to the navy outfit she showed off on Instagram, which she wore to the Belletrist launch party.
The chic sailor-esque look feels both vintage, thanks to the brass buttons, and modern, thanks to Emma's accessories. Easy to say, we're hooked on this look!
Emma took the monochrome look to the next level with a navy skirt with two rows of buttons and a matching turtleneck, finishing off the outfit with a red, white, and blue Mulberry bag and the most vibrant pair of yellow pumps we've ever seen.
Emma wore her auburn hair in a low pony, and kept her face glowing in all its natural beauty. We love how matchy-matchy this look is without feeling overwhelming. The best part is that Emma's outfit is totally timeless; she could wear it anytime during the warmer months and still look appropriate. Less like those tees you'd get for July 4th at Old Navy and more like she's the sailor of our dreams.
https://www.instagram.com/p/BTIFeMyD6nc
If you've been looking to the seas for inspiration, may we suggest looking at Emma's Instagram instead? We know we'll be checking it to see what she wears in July, but until then, this outfit will serve as inspiration.