Emma Roberts accessorized her pale purple dress like a true Scream Queen would
We already have a closet crush on Emma Roberts. Basically every time she shares a pic on Instagram or steps out into the world, we wonder what the quickest way to become her bestie is (so that we can share her amazing wardrobe and get some styling tips from someone who's clearly a pro).
True to form, she dressed up for an event at LA's Hammer Museum recently. While she was wearing a sort of floaty, ethereal purple midi dress, Emma also upgraded the outfit by like a thousand. She did so by accessorizing with some cool, edgy touches we're sure any Scream Queen would approve of.
Check it out. We're obsessed.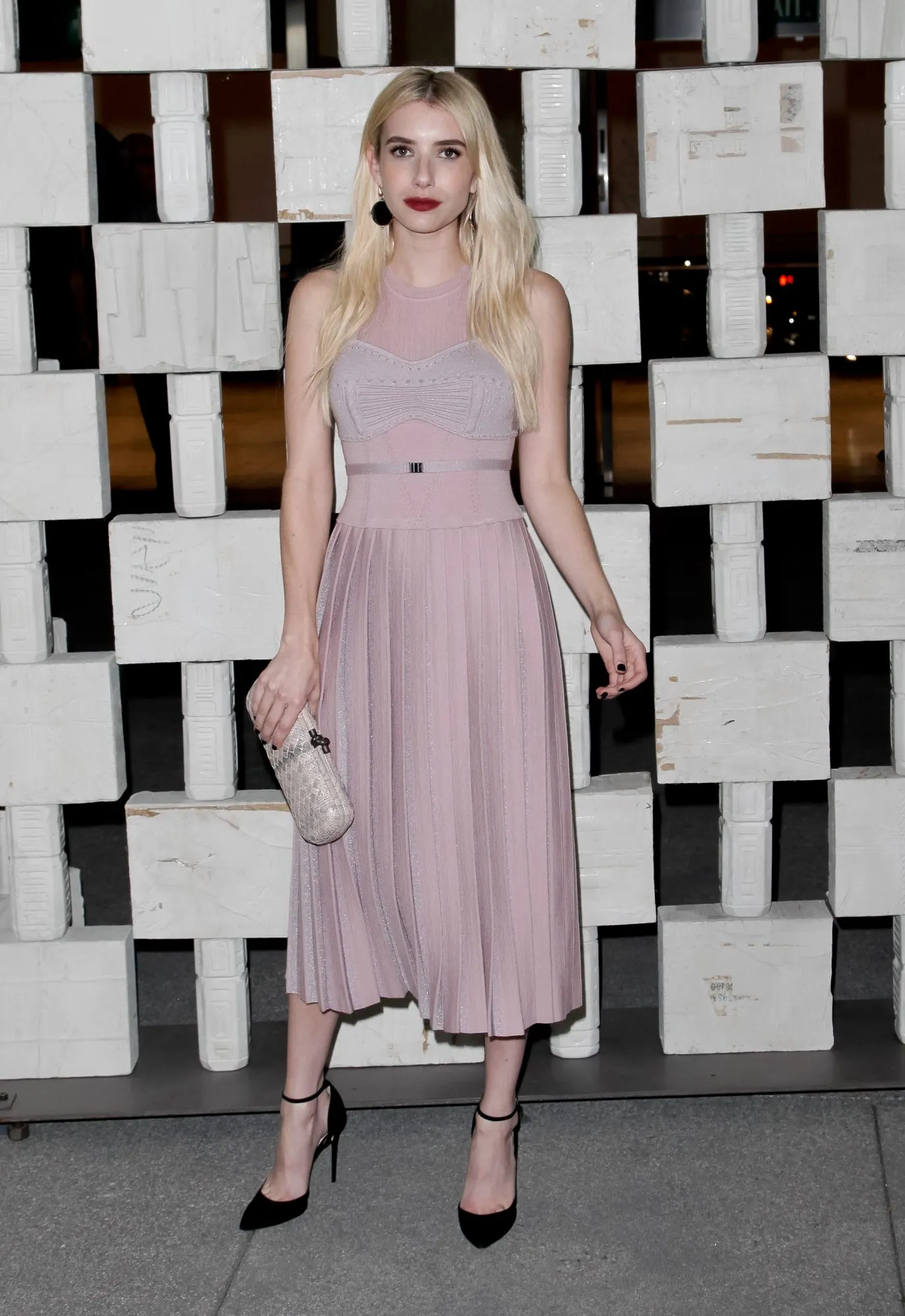 We love this dark, rich, autumnal lipstick AND her amazing black-hole-lookin' earrings.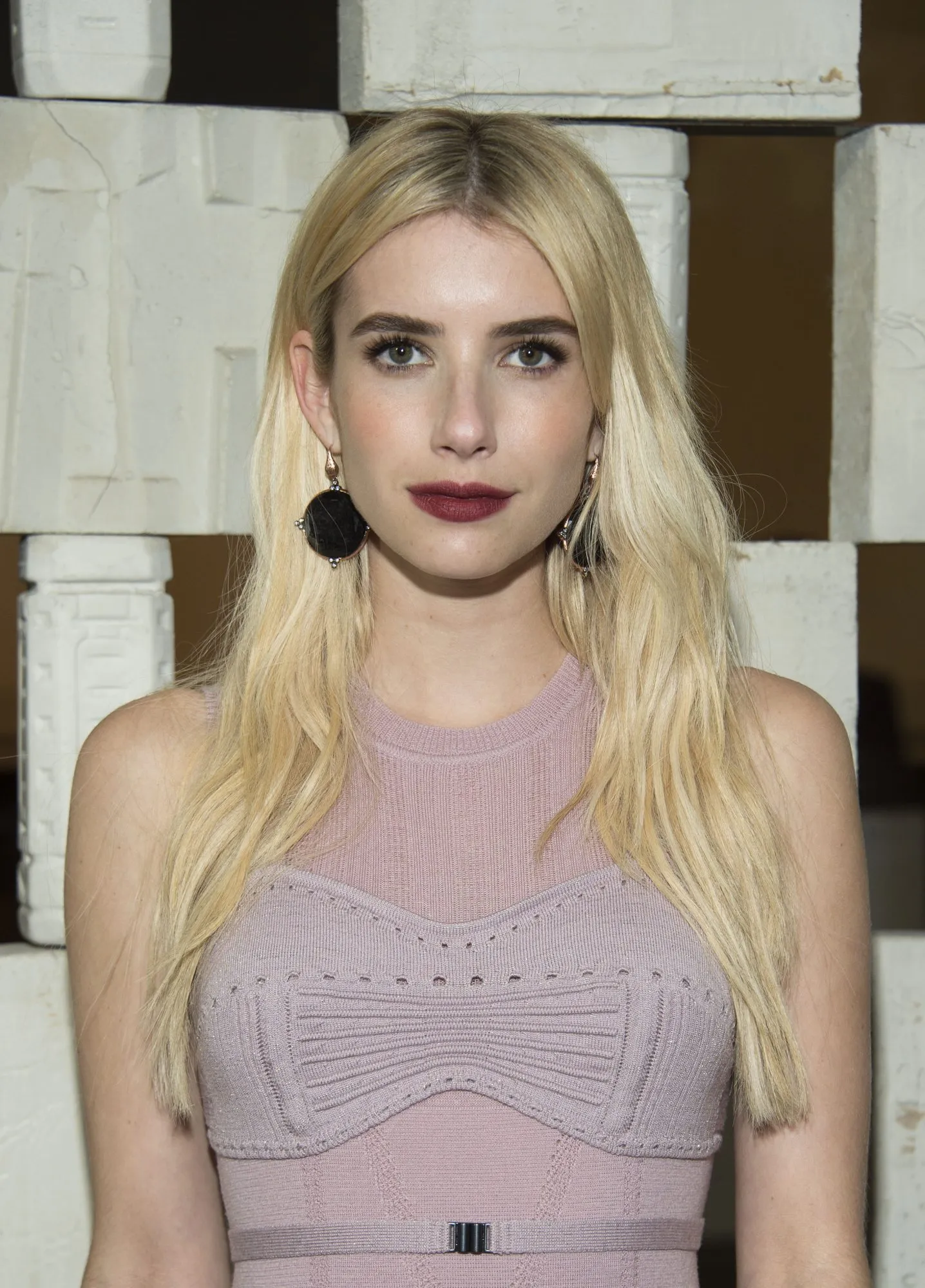 Also, these shoes. HELLO GORGEOUS, get on our feet immediately.
Lastly, she had some perfect black nail polish (always a fav) and an edgy snakeskin clutch. Our outfit envy is OFF THE CHARTS.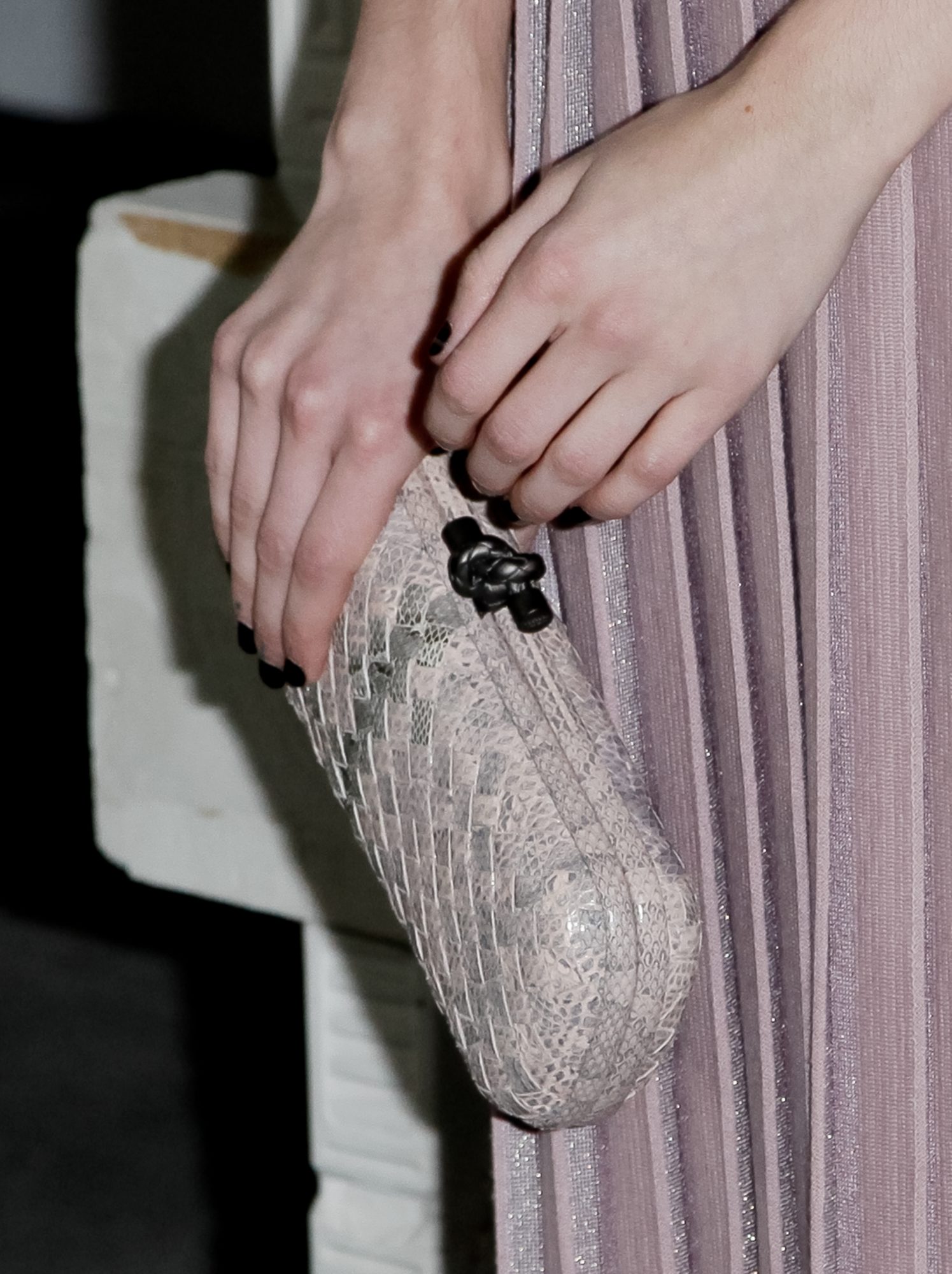 We kinda loved her ensemble even more when we saw her in this group shot. Clearly black is a go-to for every event, but since the Hammer Museum features a lot of modern art, it looks like everybody was getting in touch with their dark side. It just makes Emma Roberts' pale dress and goth touches stand out even more.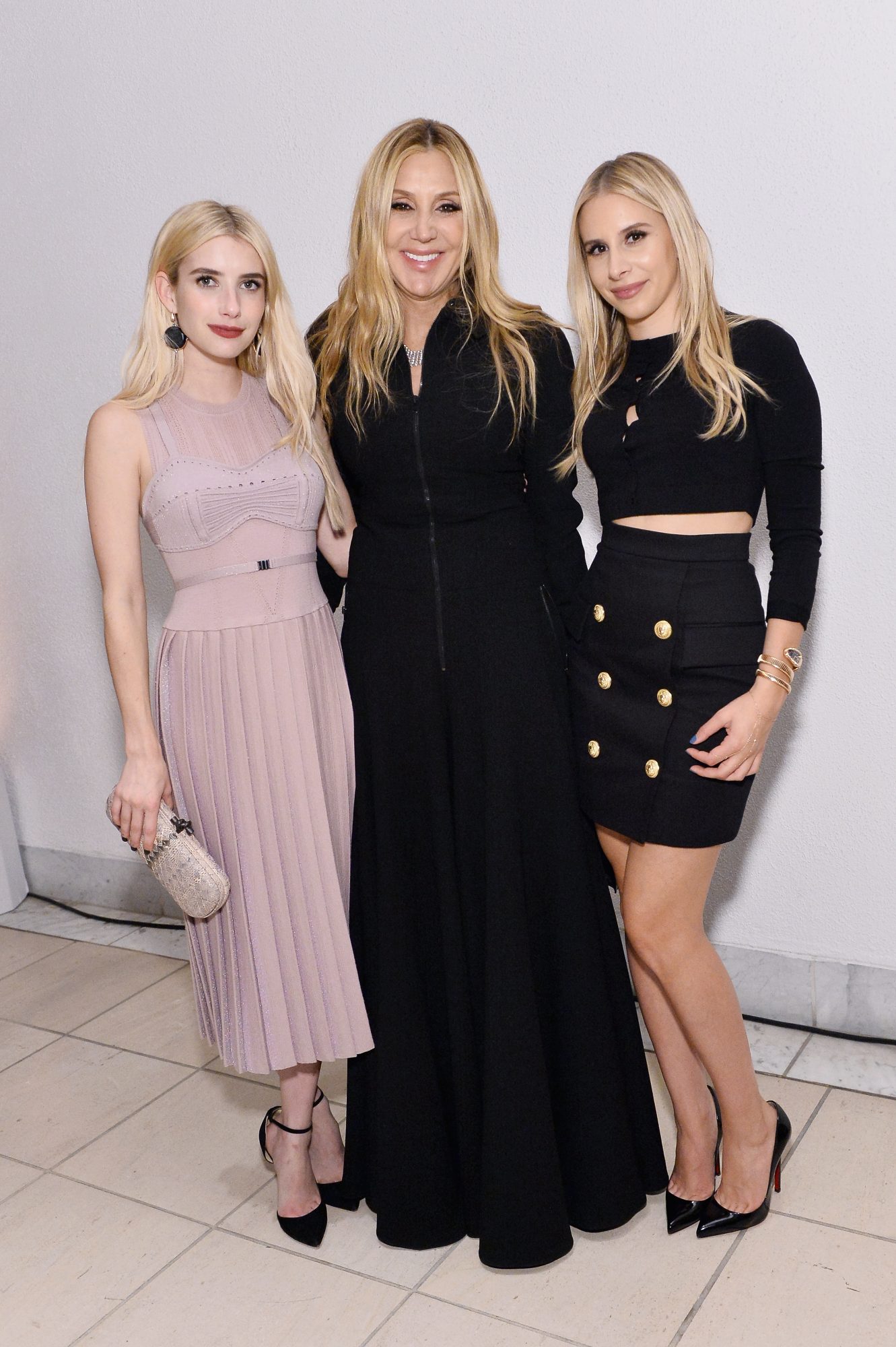 We totally love it, and are definitely bowing down to this (Scream) Queen for her amaaaaazing accessorizing skills. (And also trying to figure out where she got all of this, plus taking out a loan to afford it, STAT.)