Who is Emma Portner, Ellen Page's new wife?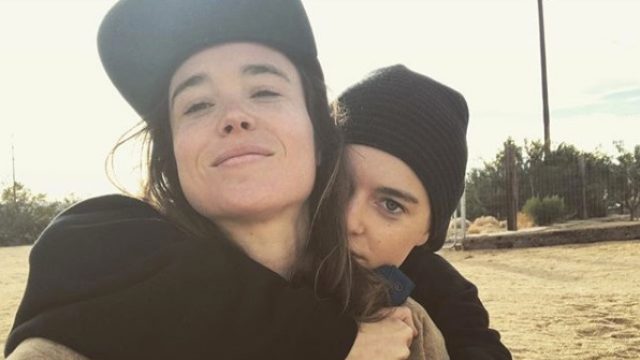 Today, January 3rd, we found out that one of our favorite actresses secretly got married! That's right. Ellen Page officially married girlfriend Emma Portner, announcing it in a sweet post on her Instagram account.
"Can't believe I get to call this extraordinary woman my wife," Page wrote, captioning a photo of the couple embracing. Portner also confirmed the news on her Insta page, simply writing, "@ellenpage I LOVE YOU," accompanied by a photo of their hands — each with a band on the ring finger.
Not much is yet known about the actual wedding details (like, ya know, when it happened, where it happened, who was there, etc.), but it's clear the pair is blissfully happy.
https://www.instagram.com/p/BbdEuBzBfxR
HOWEVER, a lot of Ellen Page fans are likely now wondering: Who exactly is Emma Portner?
From what we can tell, Portner is a New York-based professional dancer specializing in contemporary styles. She's an instructor at Broadway Dance Center, and according to her bio page, is originally from Ottawa, Canada. Page has posted several videos of Portner's performances (as well as a few awesome videos of the pair dancing together).
Here Portner is dancing in a video from July:
https://www.instagram.com/p/BWT9BjvhObu
Portner is also a choreographer and filmmaker and has featured Page (her now-wife!) in one of her films.
https://www.youtube.com/watch?v=FeAq8pprpuU?feature=oembed
Portner is also the current LA Dance Project's Artist in Residence, allowing her to work on her unique voice as an artist in the project's LA space.
Page began posting photos and videos with Portner this past summer, though we do not currently know how long they've been a couple.
https://www.instagram.com/p/BcgQuh1BhCL
So many congrats to the newlyweds! Now…wedding details, please!