Emma González tweeted that the Texas high school shooting victims "deserve more than thoughts and prayers," and we couldn't agree more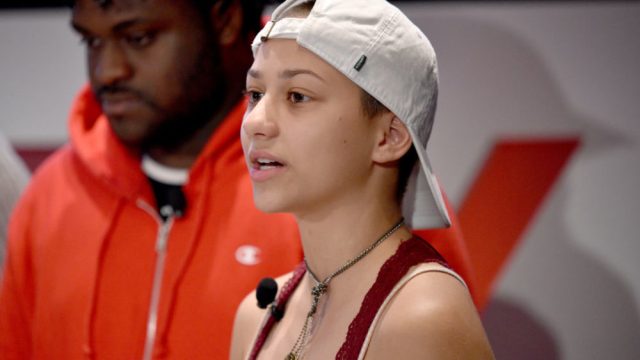 On May 18th, a school shooting occurred at Santa Fe High School in Santa Fe, Texas. In the wake of the tragedy, students who have survived other school shootings offered their support to the victims. Parkland survivor Emma González was among those standing with the victims of the Texas high school shooting, tweeting that they "deserve more than thoughts and prayers."
According to CNN, at least 10 people were killed in this morning's shooting, with several others injured. Two suspects have been arrested in connection with the tragedy. The first shots rang out at the southeast Texas school shortly before 8:30 a.m. ET, NBC reported.
González, who has been a prominent gun control activist since the shooting at her school, addressed the students of Santa Fe High in a tweet that also referenced the Santa Fe students' participation in National School Walkout Day on April 20th. She reinforced that Parkland would stand by the Texas students and staff.
"Santa Fe High, you didn't deserve this. You deserve peace all your lives, not just after a tombstone saying that is put over you," she tweeted. "You deserve more than Thoughts and Prayers, and after supporting us by walking out we will be there to support you by raising up your voices."
Other Marjory Stoneman Douglas students also added their voices to the chorus of support. David Hogg tweeted, "We are fighting for you." Fellow survivor Sarah Chadwick offered her condolences to the Texas high school shooting survivors while also calling for "policy and action." She concluded by writing that her direct messages were open to Santa Fe students and staff.
The official Twitter account for March For Our Lives also issued a statement standing by the victims of the school shooting in Texas.
Our hearts break for those affected by this latest shooting. Now, more than ever, we need to work to end gun violence to save the lives of those most defenseless against it.