Oh shoot, Eminem's diss track to Donald Trump is salty!
Oh man, Eminem just dropped his new Donald Trump diss track and it's pretty intense!
The 44-year-old rapper has never been one to shy away from controversy and his latest single, "Campaign Speech," is no exception. On Wednesday, Eminem dropped his new song on Twitter and revealed that he is working on a new album.
"Don't worry I'm working on an album! Here's something meanwhile," Eminem wrote linking to the new YouTube version of his song.
"Campaign Speech," is definitely political and intense and proves that Eminem is NOT a fan of presidential candidate, Donald Trump.
Some of the lyrics directed at Trump include, "Consider me a dangerous man/ But you should be afraid of this dang candidate/ You say Trump don't kiss ass like a puppet?/ 'Cause he runs his campaign with his own cash for the funding?/ And that's what you wanted?"
"A fcukin' loose cannon who's blunt with his hand on the button/ Who doesn't have to answer to no one?/ Great idea!" he sings. Tell us how you really feel Slim Shady!
https://www.youtube.com/watch?v=ZvqYabGI6HQ?feature=oembed
The rapper also attacks the candidate's supporters within the song. ???
Despite the song's hateful words towards Trump, back in 2004 the two celebrities weren't fighting against one another. Instead, Trump was nominating Eminem for president at a Shady Party launch event in honor of Eminem's fourth album, Encore.
Mother Jones previously reported that Trump gave a speech and everything showing his admiration for Eminem and his career as the rapper also launched a hip-hop channel on Sirius satellite radio.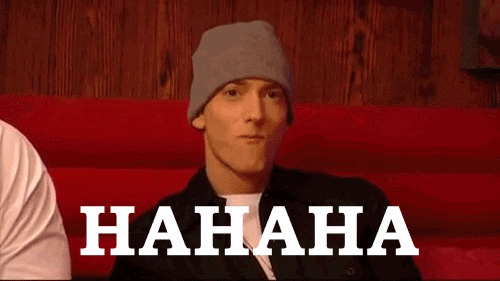 "I'm always right—I'm Donald Trump, I'm always right. I know a winner when I see one, and Donald Trump is telling you right now, Slim Shady is a winner. He's got brains, he's got guts, and he's got Donald Trump's vote!" Trump said at the party.
Clearly, these feelings are no longer valid based on Eminem's new song. Listen to the diss track yourself and tell us your thoughts in the comments.