Eminem has a beard now, and he looks completely different
Guess who's back…back again? We know it's hard to tell without his signature bleached blond hair, but it's true: Eminem has a beard and brown hair now, and we're totally digging his new look.
The Real Slim Shady is famous for his peroxide blonde cut and clean-shaven face, but it seems Eminem decided to switch up his signature look with a new beard, and we love the fresh change.
The rapper stepped out to debut his new look at the Los Angeles premiere of HBO's The Defiant Ones, hanging with pals and coworkers like Dr. Dre and Kendrick Lamar, but it was Eminem's new beard that got all the attention.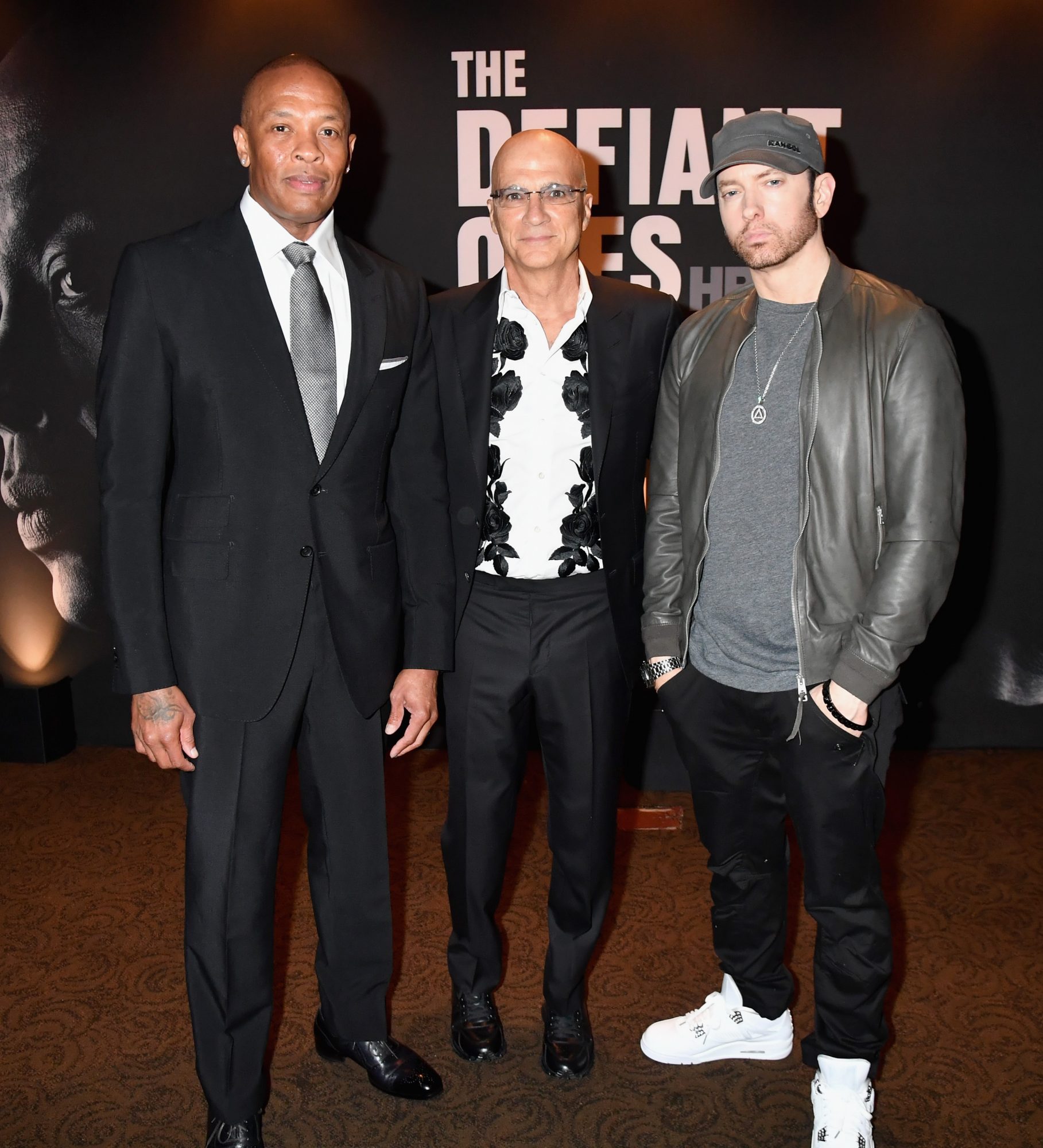 Though Em has continued to release new music here and there, he hasn't released a solo album since 2013's The Marshall Mathers LP 2, so we were thrilled to see him out supporting his pal Dr. Dre's forthcoming HBO documentary The Defiant Ones late last week.
According to Variety.com, Em skipped the premiere's red carpet, instead heading to his seat to watch the four-part documentary series alongside fellow music icons like Kendrick Lamar, Trent Reznor, Puff Daddy, Pharrell Williams, and Jared Leto.
Though he definitely seems to keep a lower profile in the press these days, we're always excited to see Eminem out and about…and the good news is, UK fans can check him out at a few music festivals in August.
We love Em's grown-up look, and can't wait to see if he has any new music in store for us soon! Fingers crossed.