Emily VanCamp just got engaged to her former "Revenge" costar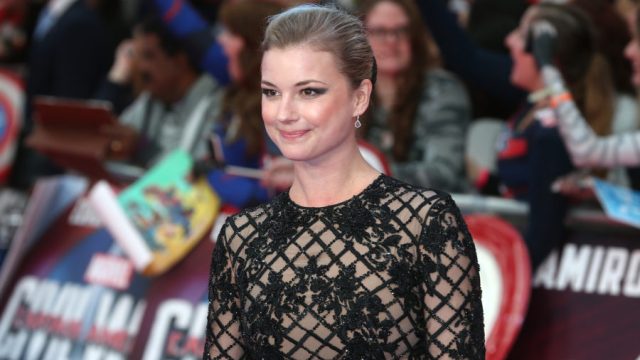 It's happening! It's happening! Emily VanCamp just got engaged to Revenge costar Josh Bowman. According to People, VanCamp and Bowman were rumored to be in a relationship back in 2012 and have kept their romance super low-key and out of the spotlight since then. But now the two are making it super official by tying the knot.
VanCamp made the announcement via Instagram. She posted a photo of herself with her hands over her eyes with her beautiful engagement ring hogging the spotlight (not that we mind). She captioned the photo with a simple heart emoji.
Maybe she's crying with joy behind those hands. We certainly are! Tissue please!
VanCamp played Emily Thorne on the hit ABC show, and Bowman played her love interest, Daniel Grayson. Thorne and Grayson were married on Revenge during Season 3, which makes this whole scenario a whole lot sweeter. They've done the wedding thing before!
Will VanCamp and Bowman's wedding be as picturesque as Emily and Daniel's? Most likely — but we can only hope that the whole event (and the happily ever after) goes smoother than it did in Revenge!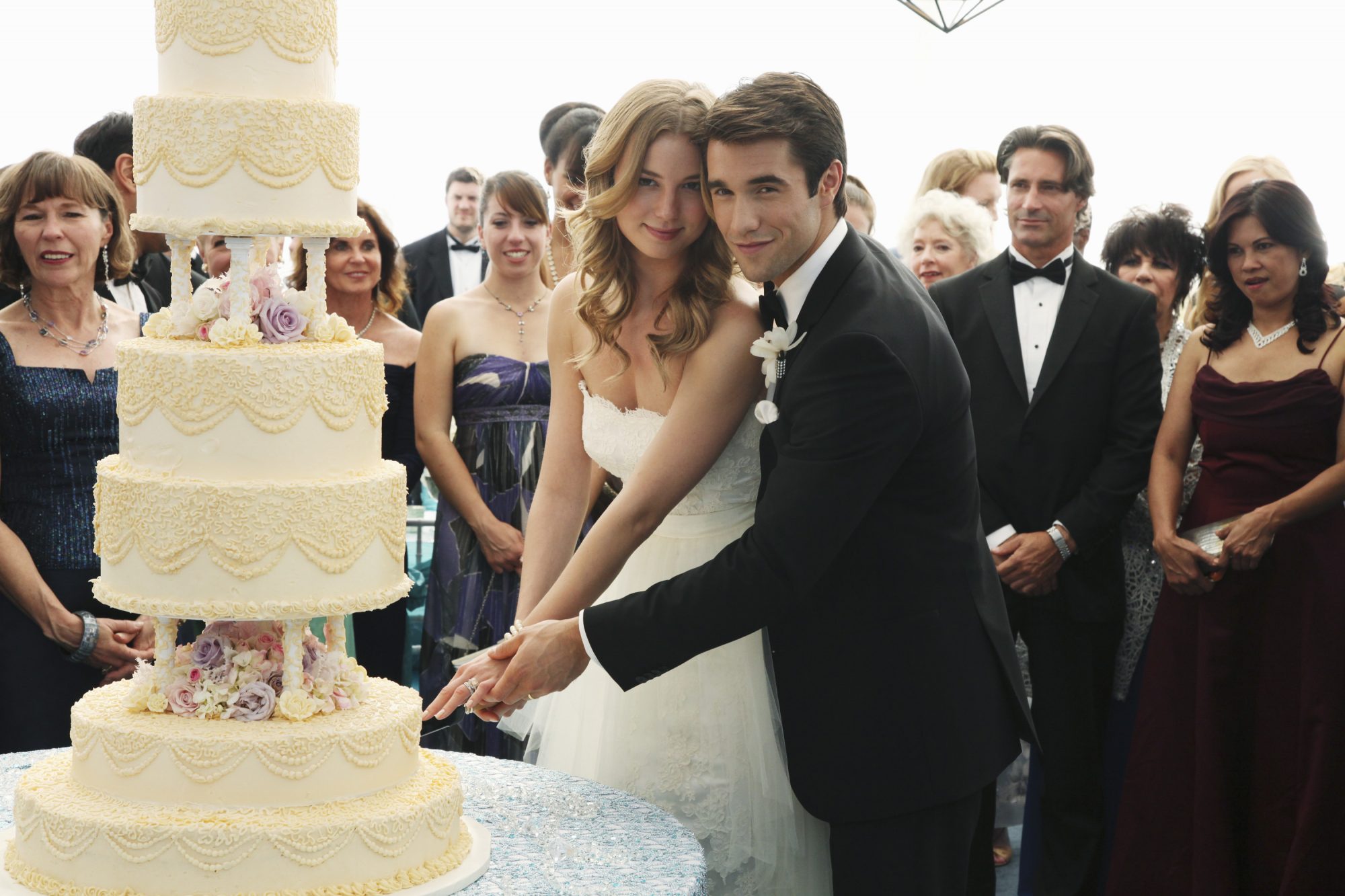 VanCamp talked to ElleCananda back in 2014 about her relationship with Bowman. She gave us hope that their relationship is and will be far from the lives their characters lead. She said,
"Josh and I keep it all very separate. I barely talk about him in interviews, to be honest. It's just really funny in the moments when we're playing these absolutely absurd things. I call him 'wife-beater Daniel.' It's hard for my family to watch—it's also hard for them to see me in that light. But we're actors. None of that lives in any of us. Thank God!"
Thank God, indeed!
We can't wait to catch a glimpse of future wedding photos and wish them all the best!