Emily Ratajkowski says she's never done this one super common thing with her hair
When you're a supermodel, you're used to change. Lots and lots of change. That's why it's such a surprise to learn that Emily Ratajkowski has never dyed her hair before. That's probably one of the reasons why her long brunette locks are so coveted — they're all natural.
Ratajkowski was chosen to be featured on the cover of Allure, and in her interview, she stated that she's been rocking her brown hair since high school. And she's never really felt the need to change things up — after all, what she was born with has always seemed to work.
"My hair has been this way since high school," she said. "It hasn't failed me. I did do a fake bob at the Golden Globes — I like faking having shorter hair. But after one night of trying it out, I was so over it by the end."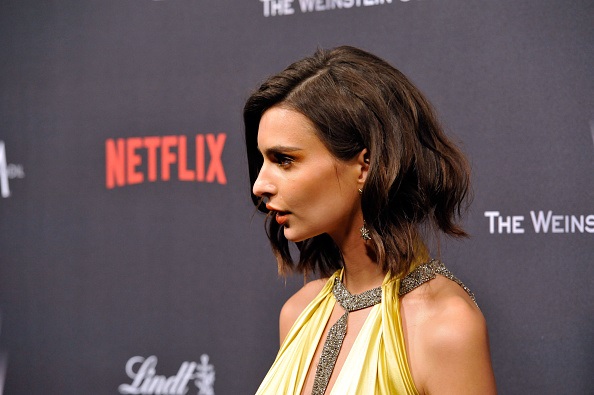 Huh. We had no idea.
Back in 2015, Ratajkowski shared her typical hair care routine for an article that appeared in The New York Times. Surprise surprise, it's pretty simple — and even includes products you can find at a drugstore.
"When my hair is down, it's very straight. I try to add a little volume with Bumble and bumble dry shampoo," she shared. "Sometimes I curl the ends and maybe a little around the back of the head so it has a bit of volume. It usually falls quickly, but it's nice to try. I like my Conair Magic Wand. It's a drugstore find."
It's pretty amazing to know that her typical look can easily be achieved at home. And thanks to her insight, we might very well hold off on our next dye.