Emily Ratajkowski shares empowering words about being sexy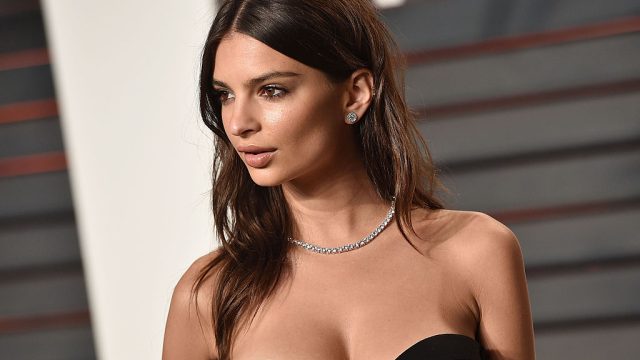 Model and actress Emily Ratajkowski is comfortable in her skin. She appeared nearly naked in Robin Thicke and Pharrell Williams's "Blurred Lines" music video, and posed for a topless selfie with Kim Kardashian. Now, she's sharing some interesting insight on what it's like being a sexualized female in the public eye.
"It's an interesting paradox. If you're a sexy actress it's hard to get serious roles. You get offered the same thing that they've seen you in," Emily told Evening Standard. "People are like sheep and they're like 'Oh, that's what she does well.'"
The actress has played Ben Affleck's mistress in Gone Girl and Adrian Grenier's love interest in the Entourage movie. But she's starting to get more serious roles, like one in psychological thriller In Darkness with Natalie Dormer. Even if you aren't a model, you can still appreciate and identify with Emily's empowering words about what's sexy.
"[My mom] always told me never to feel sorry or apologetic or embarrassed by my body, to never apologize for my sexuality," she continued.
Emily is also very outspoken about being a proud feminist, and insists that showing off her body doesn't counteract those beliefs.
"All I can say is that when a woman is naked, that's not immediately anti-feminist. I have no apologies for it, and I'm not ashamed at all."
We love hearing Emily's insights, and agree that she knows best what's right for her body and her career. Read the full interview to see what else she has to say.