Emily Ratajkowski just debuted way shorter hair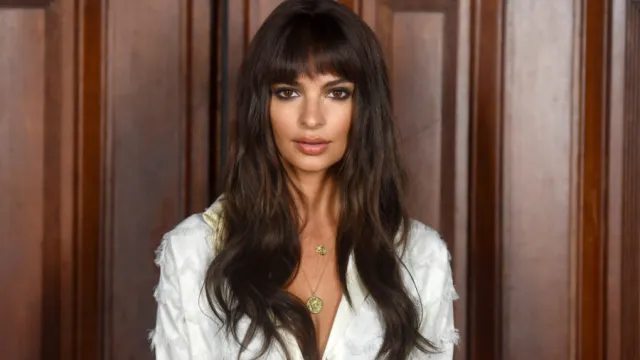 The best place to debut a new look has to be at a Rihanna party, right? And this week, at the Diamond Ball for the singer's Clara Lionel Foundation, Emily Ratajkowski debuted a new, way shorter hair style. Welcome to Team Lob, Emily!
Ratajkowski showed off the new cut, done by Jennifer Yepez, wearing a vintage Chanel dress from Shrimpton Couture, according to People.com. What better way to show off newly short hair than with a classic neckline?
And because her hair was the main event on the red carpet, many people also noticed that her color is just a tad bit lighter. Her colorist, Aura, transformed Ratajkowski's look with a hazel brown color.
For reference, this was Ratajkowski BEFORE the big change up: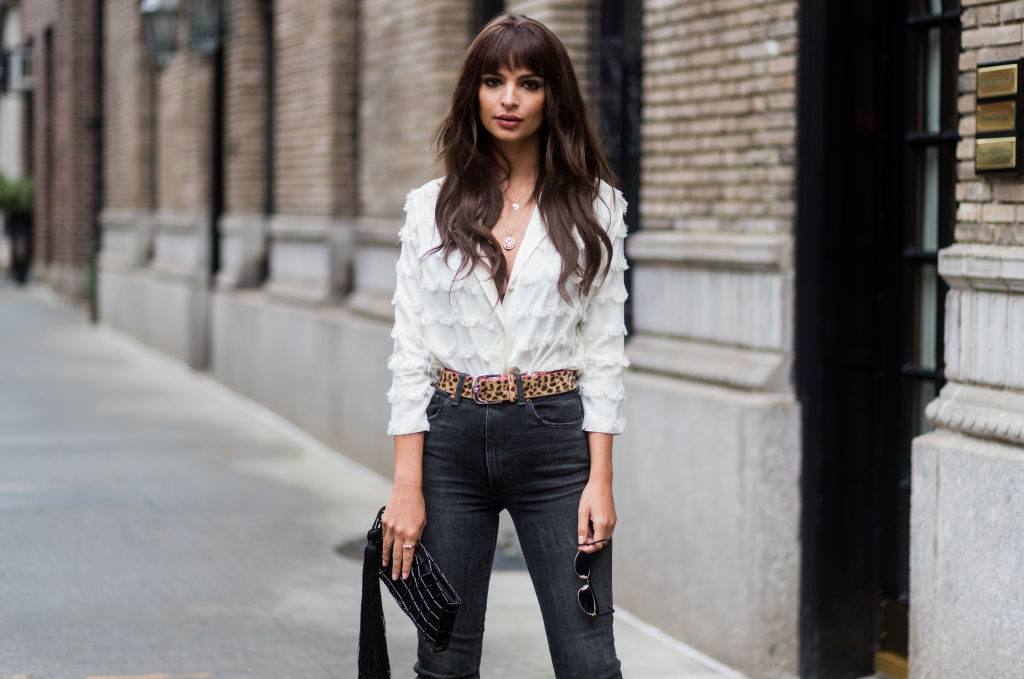 Now check out her new 'do.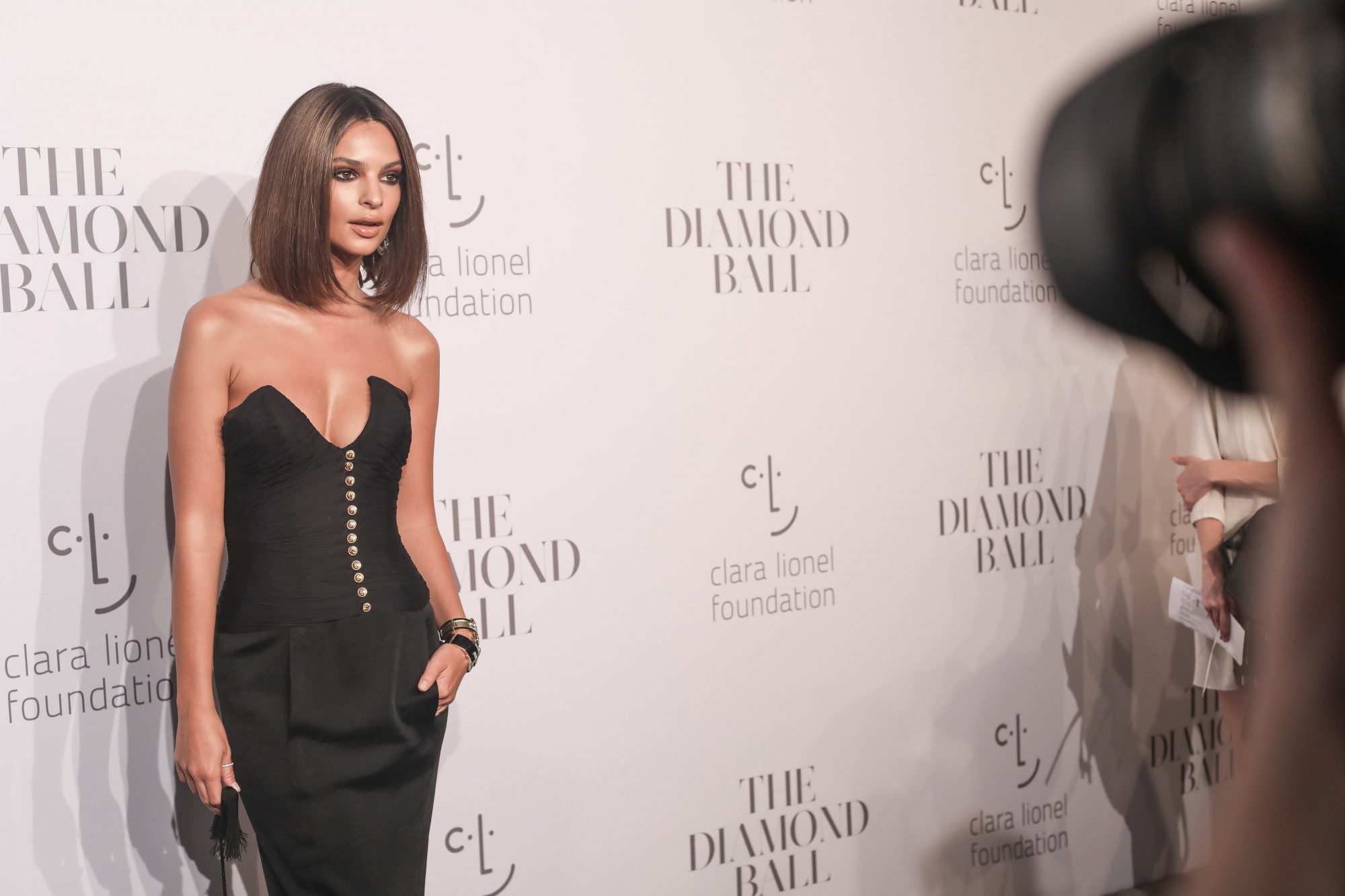 And close up…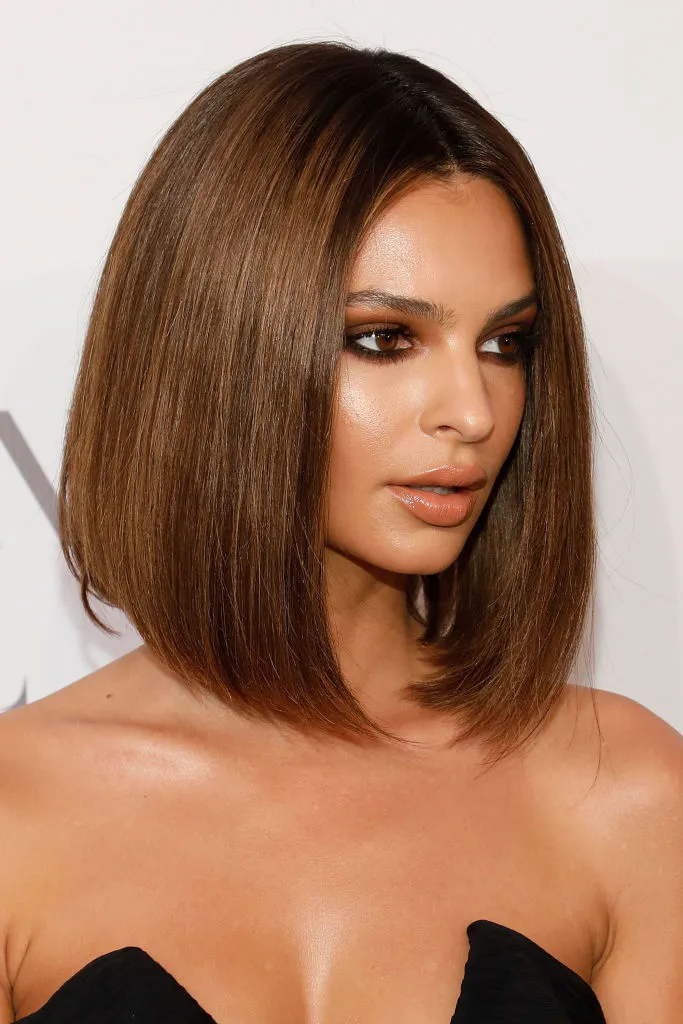 After growing out her layers all summer, it seems Emily was totally digging her new short hair. Who knows if it will last though. Earlier this year, Ratajkowski told Allure that she'd never dyed her hair and that she had never, ever tried short hair before. In the same July cover story, she noted, "I did do a fake bob at the Golden Globes — I like faking having shorter hair. But after one night of trying it out, I was so over it by the end."
Hopefully Emily doesn't grow to regret this new 'do (because it looks ah-mazing!).  Although that's the great thing about changing up your hair — it always grows back, so there's plenty of room to play!