Teen Emily Nash was allowed to compete in the boys' golf competition — but not take home the trophy she rightfully won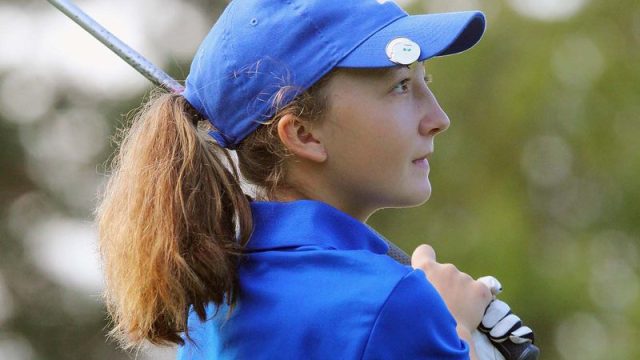 If someone competes in a tournament and wins, they should take home the trophy. Unfortunately in this case, it's not happening. Emily Nash was allowed to play against boys in a Massachusetts high school golf competition. The Lunenburg High School student played off the same tees as the boys and won by four strokes, but wasn't allowed to collect first prize. Just because she is a girl.  The event holder MIAA said girls could play in boys' tournaments as part of a team, but not as individuals.
To make it worse, that also means Emily Nash misses out on the State Championship.
"I wasn't aware that if I won I wouldn't get the title or the trophy," Emily told local TV station WPBF. "I feel like it's a bit unfair."
The male athlete who was awarded the trophy offered it to Nash, but she declined it.
David S. Cohen, a law professor at Drexel University, says the rule raises Title IX concerns. The MIAA could have kept girls out of the boys' tournament completely without consequence. Including Nash without giving her a chance to truly "win" is what makes it unequal.
"Once they say, 'We're going to let girls participate,' they're required by Title IX to treat them equally," he explained. "And denying someone the trophy and the championship is far from treating them equally."
Because of the backlash against the rules, hopefully the MIAA will change its stance on awarding trophies. Over and over again, women and girls show their athletic prowess, only to be denied recognition because of archaic technicalities. We hope that sporting organizations start treating female athletes who excel at their sport with respect. And that they give them the accolades they earned.