Emily Blunt's BAFTA dress transformed her into a goth Mother Nature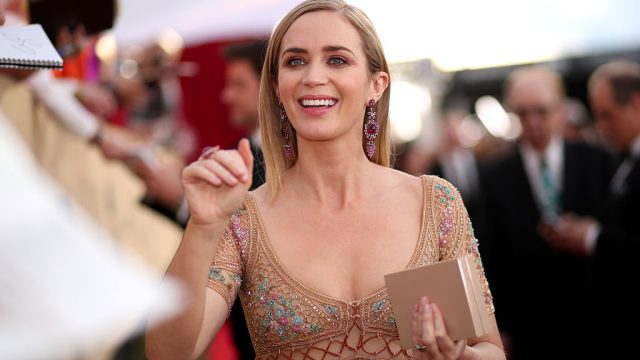 There is something so pleasing about seeing a beautifully executed gown and Emily Blunt's dress for the 70th British Academy Film Awards is one such example, but with a little twist. The actress's Alexander McQueen gown managed to transform her into a gothic caricature of Mother Nature herself and we can't stop staring.
Thanks to McQueen's signature, intricate graphic print on the bodice of the gown and a layered, flowing, black skirt, Blunt looks sophisticated yet otherworldly. With bright, primary colors embroidered onto a black dress, this is a look that really plays up the line between light and dark, and Blunt totally owns it.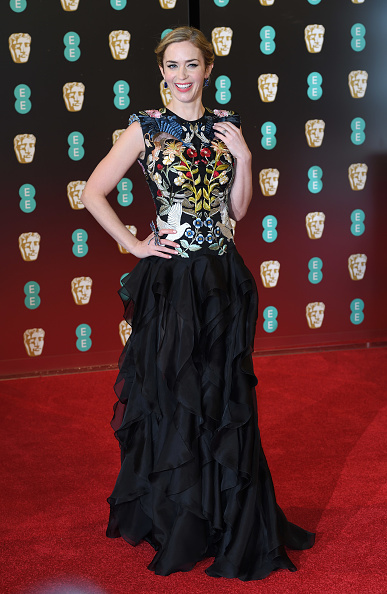 She kept the earth-centric motif going with some azure gem earrings and a dragonfly ring. And by choosing to keep her hair twisted back into a simple chignon, Blunt kept the focus on her incredible outfit.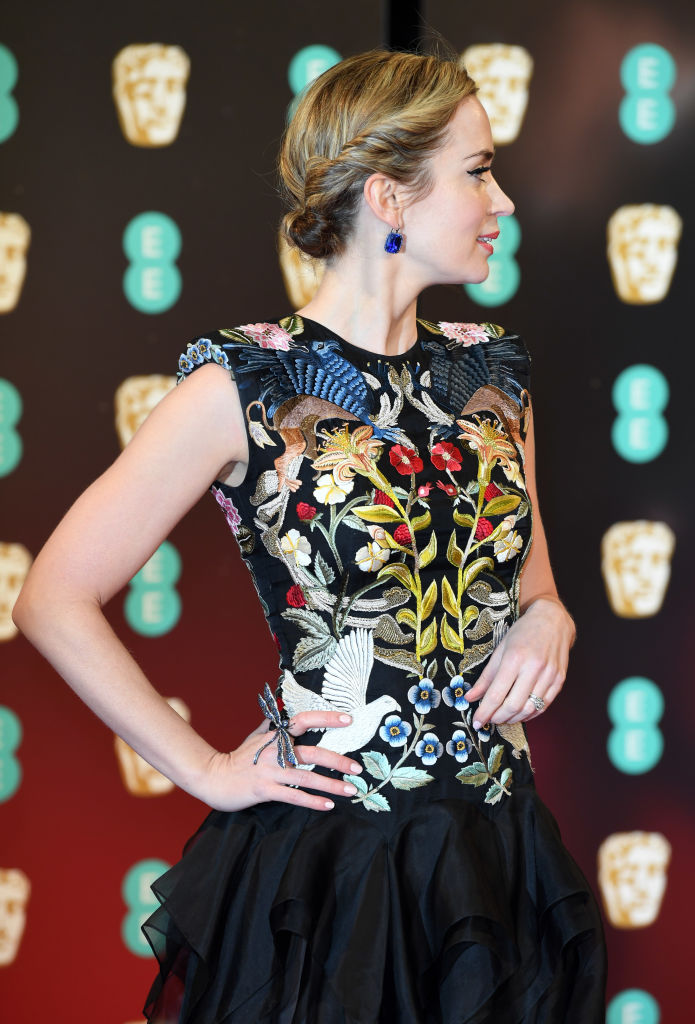 We love that this bodice looks like some sort of ancient pagan armor — beautiful and powerful and eye-catching. And with her simple cat-eye, rose lip, and classic smile, Blunt really does look like teenage mother nature going through her goth phase.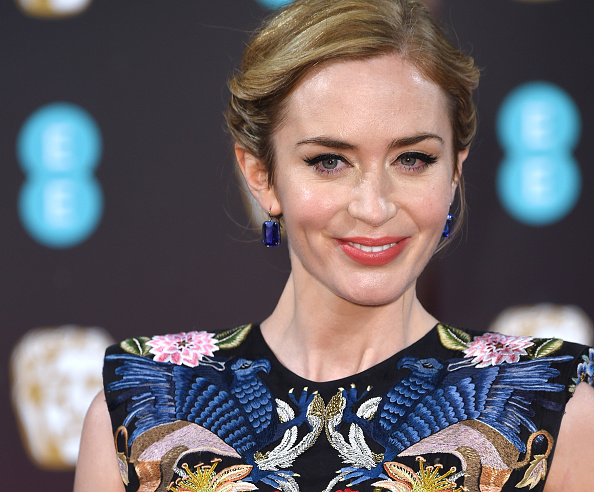 But of course, Blunt still looks elegant. We love that she chose such a bold number for her red carpet appearance, opting to make a statement instead of shying away from the opportunity. Mother Nature causes storms, after all, and we're definitely feeling those vibes from Blunt's electric number.