Emily Blunt will be the most magical pony in "My Little Pony"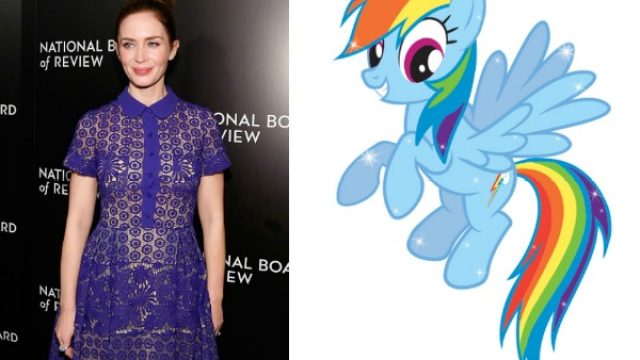 So, we have good news and bad news. The bad news is that we have to wait until fall of 2017 for The My Little Pony Movie, an animated film based on the wildly popular My Little Pony: Friendship Is Magic television show and accompanying Hasbro merchandise line. The My Little Pony Movie will be the first theatrical wide-release film in the MLP franchise in 30 years.
The good news? It will feature the voice talent of some of our favorite ladies in Hollywood, including Kristin Chenoweth and, as just announced, the one and only Emily Blunt!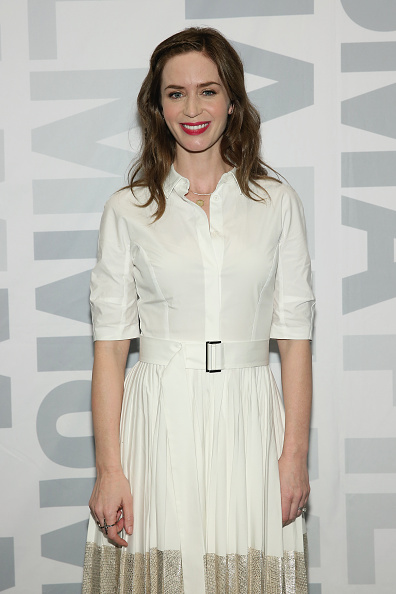 The movie, which will be written by Meghan McCarthy and directed by Jayson Theissen, follows the success of two other MLP: Friendship Is Magic films that were shown in limited theatrical release: 2013's My Little Pony: Equestria Girls and 2014's Equestria Girls: Rainbow Rocks.
Like Chenoweth, mom-to-be-for-a-second-time Blunt will join the "Mane 6" voices – Ashleigh Ball as Applejack and Rainbow Dash, Andrea Libman as Pinkie Pie and Fluttershy, Tabitha St. Germain as Rarity, and Tara Strong as fearless leader Twilight Sparkle – in an unspecified role.
We can't help but let our imaginations run wild about what Blunt's character's personality will be like. What we do know is a British pony in Ponyville sounds pretty amazing, and we're pondering whether she will be a foil to Chenoweth's character – whom we can't avoid picturing as an extension of her usual awesome, upbeat, peppy, stage-presence-mastering self.
But no matter what Blunt's character is like, we can definitely count on two things: 1. Bronies everywhere will have at least two new costume ideas between her and Chenoweth, and 2. Blunt's daughter with her swoon-worthy hubby, John Krasinski – Hazel, who will be almost four when the movie premieres – will most likely be beside herself at the idea of her mom voicing an MLP character.
So Emily Blunt can do comedy (The Devil Wears Prada), musicals (Into the Woods), action/sci-fi (Edge of Tomorrow), thrillers (the upcoming The Girl on the Train), and now, animation. Can we get some life lessons from Emily Blunt, please? In the meantime, we'll wait patiently for 2017.