Falling in love with Emily Blunt's '90s-inspired Oscars dress and baby bump
Emily Blunt, talented actress and adorable human, just showed up at the Oscars in an unexpected baby pink dress (one of this year's Pantone colors!) —and she looks infinitely lovely.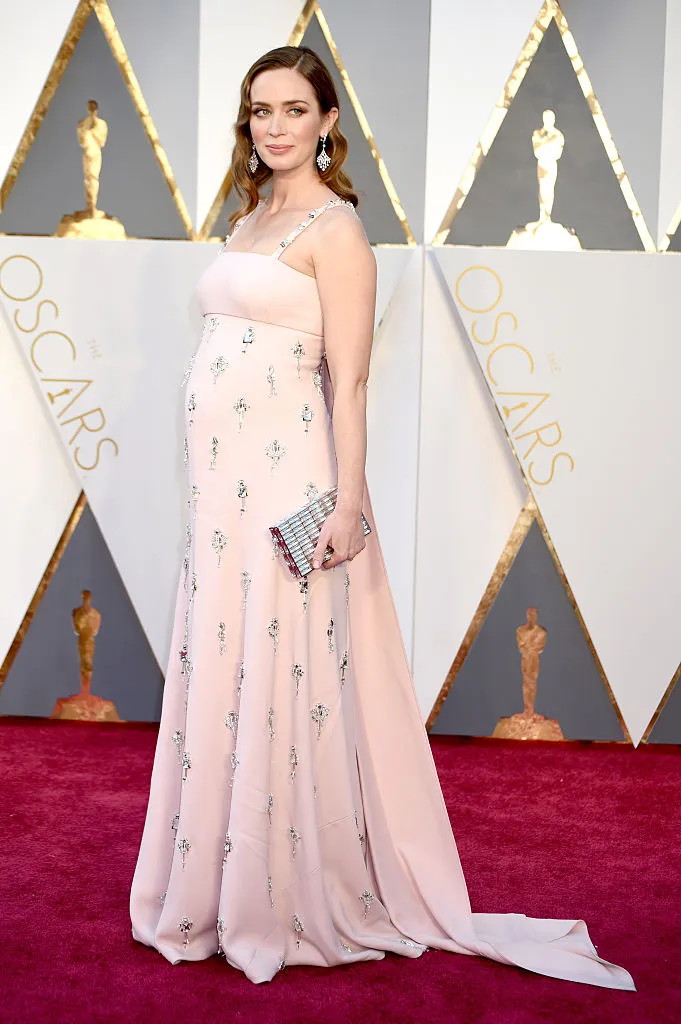 The dress kind of looks '90s vintage, with its cut and soft color. We also love its whimsical hints of sparkles, the subtle cape, and how the entire thing perfectly shows off Blunt's adorable baby bump.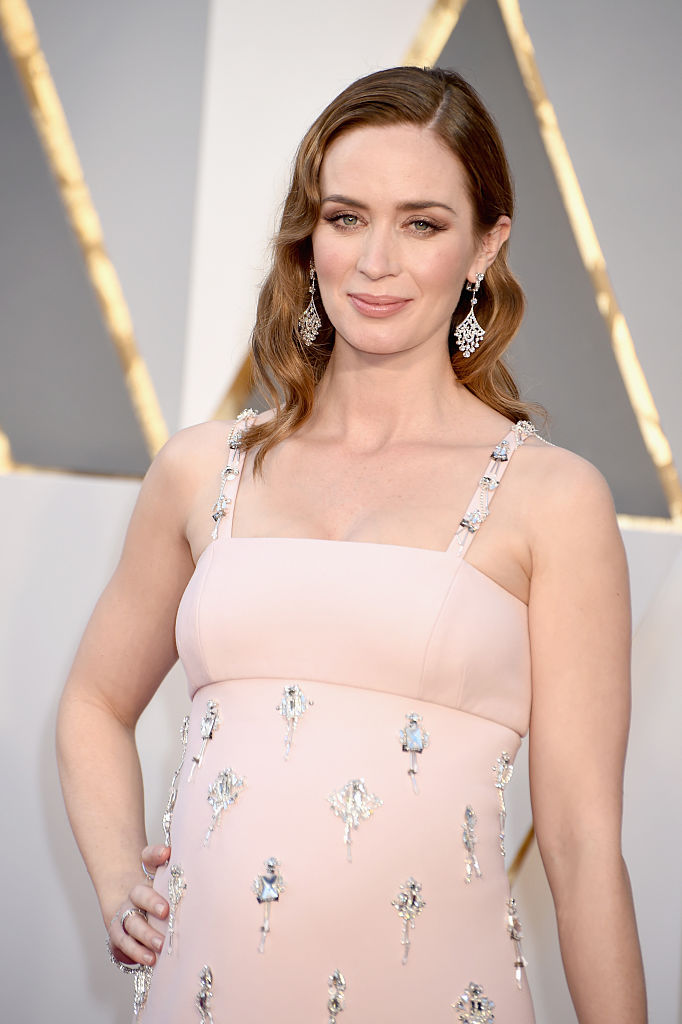 In fact, it's very Gwyneth Paltrow circa 1999 Oscars: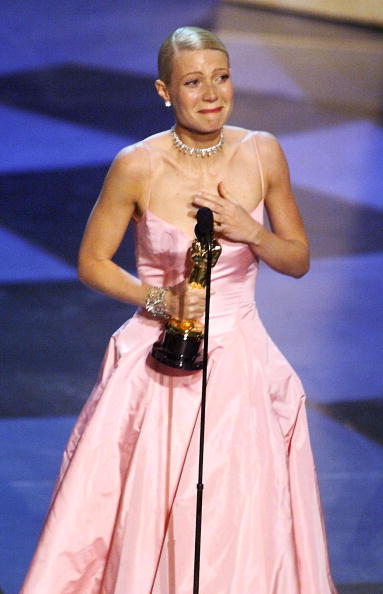 The rose gold eyeshadow and nude lipstick pair super well with the ensemble, and we're into Blunt's simple waves.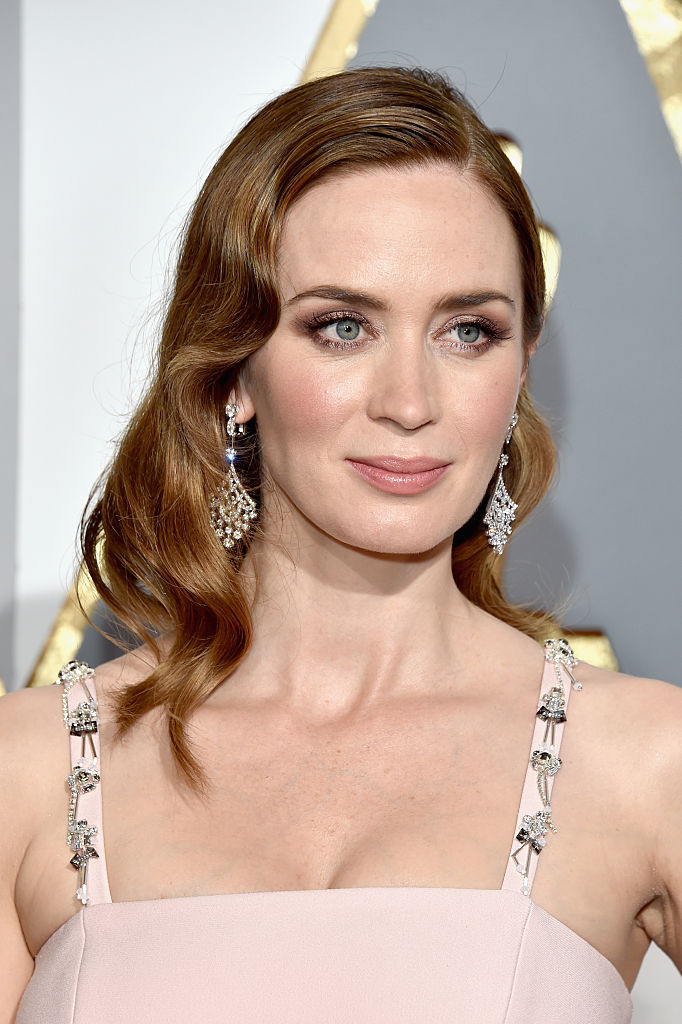 We haven't seen her husband John Krasinksi yet, but we're assuming he's around somewhere being simultaneously awkward and hunky.