Emily Blunt does NOT like it that her daughter has an American accent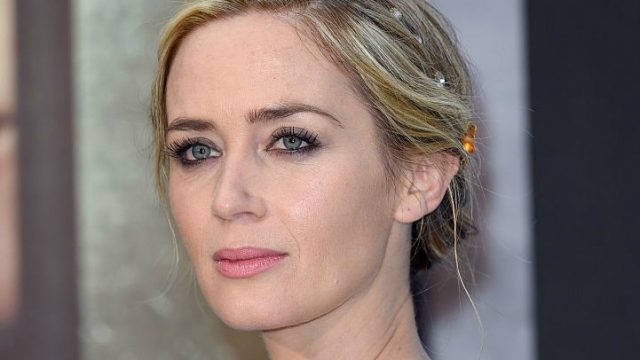 Foreign accents are the best, specifically from the mouth of English-speaking leading lady, Emily Blunt. And while we love former star of The Office, and Blunt's husband, John Krasinski, and his American accent, it's Blunt whose words keep us infinitely intrigued. In a recent interview with Jimmy Fallon on The Tonight Show, Blunt confessed how she actually feels about 2-year-old daughter Hazel's American accent and it's probably not what you'd expect.
See for yourself in the clip below.
https://www.youtube.com/watch?v=PFAAfYOYYtc?feature=oembed
"Hazel had my accent for a really long time and would say things like 'water' (spoken in a traditional British tone), which I was really proud of," Blunt said.
She goes on to add
"And then the other day she goes, 'Can I have some water?' (in a somewhat whiny American accent)."
Though slightly displeased, you've got to admit, it's pretty adorable that their young daughter recognizes the differences between their accents and chooses which to use at any given time! And with younger daughter Violet in the wings we can't help but wonder who she'll model her words after. Blunt didn't stop trying to get little Hazel to speak the same whimsical tone, and we can't blame her!
She goes on to talk to Jimmy about her role in the highly anticipated The Girl on the Train adaptation (in theaters this weekend) and how, because Lisa Kudrow also stars in the film, she hilariously tricked people into believing a Friends reunion was in the works. As if being mega talented and funny isn't enough, there's literally a dozen new reasons we love Emily more and more with each passing day and this whole accent thing tops it all! Don't worry, Em — we're sure both Hazel and Violet will someday appreciate that gorgeous accent of yours. Until then, best to give them that "water" (spoken in the same whiny American accent)!