Stop everything, because Emily Blunt and Lin-Manuel Miranda are starring in a "Mary Poppins" sequel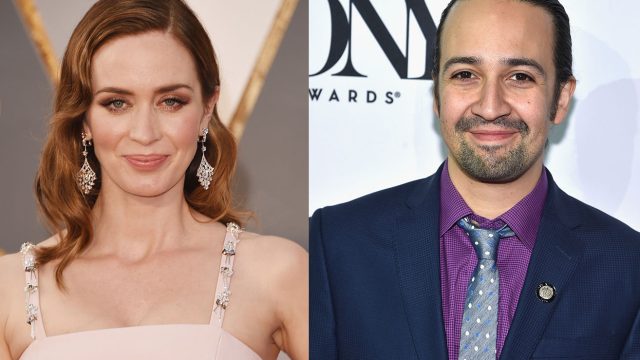 We thought that nothing could make the classic 1964 Disney film, Mary Poppins starring Julie Andrews and Dick Van Dyke, any better — but that was before we heard that Emily Blunt and Lin-Manuel Miranda were set to star in the sequel. BuzzFeed reports that the beloved musical is getting a sequel come Christmas 2018, and can finally reveal the two incredible leads.
The story spins off of the original novel written by P.L. Travers, picking up a few years after the first with Emily Blunt, who proved her musical prowess in Into The Woods, playing the iconic role of Mary. Lin-Manuel Miranda, who created and starred in Broadway's smash hit Hamilton, will be playing the role of Jack, a new character and a lamplighter.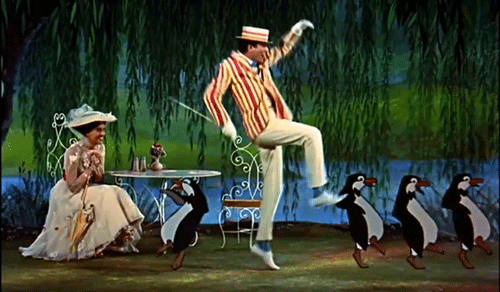 According to the BBC, the two characters join forces when they reunite with Jane and Michael, who are all grown up. Michael even has a family of his own, and it's up to Mary and Jack to help them "rediscover the joy and wonder missing in their lives."
While the story is a new one, screenwriter David Magee (who wrote the script for Finding Neverland) is confident that he'll do the characters justice by "drawing from the wealth of material in [P.L.] Travers' seven additional novels," according to a spokesperson. Um, we had no idea that she wrote seven additional novels.
Director Rob Marshall knows that the film will be a success, but to him, that just means keeping the magic of Disney alive. He told the BBC, "I look forward to creating an original movie musical that can bring Mary Poppins, and her message that childlike wonder can be found in even the most challenging of times, to a whole new generation."
And we can't wait to see it! Come on, Christmas 2018!