Emily Blunt joked about how many moms will want to befriend her after "Mary Poppins Returns"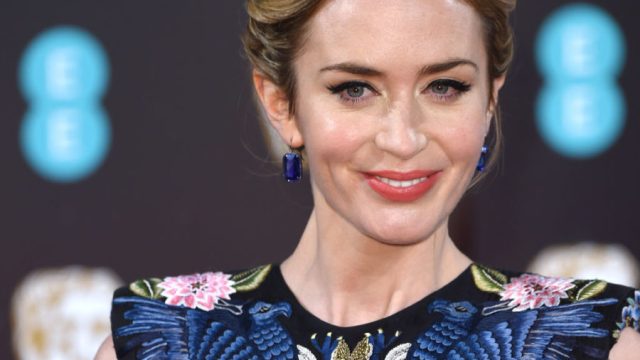 We really cannot voice our excitement enough over the sequel to the beloved American classic, Mary Poppins. The iconic nanny, who first appeared on screen in 1964, is making a big return, and we can't wait. Emily Blunt, who is taking on the title role in Mary Poppins Returns, spoke to Entertainment Weekly about her many memorable on-set moments. But one of her biggest pinch-me moments actually occurred in real life.  
Emily Blunt, a mom herself, recently encountered some ladies on the playground who changed her perspective . She said:
"I hadn't really thought much about the broad scope of things, but I was with my daughter Hazel in a playground the other day and had my baby strapped to me, and these four mothers came up and were like, 'Oh my God, Mary Poppins! On the playground!' Blunt told Entertainment Weekly.
For Blunt, this was a big realization. She's now going to be the dream best friend of every stressed mom in town! After all, who wouldn't want Mary Poppins' help?
"It was my first realization of, 'Oh, mothers are going to really want to talk to me after this.' This woman said, 'You're going to be inundated with moms,' and I immediately said back, 'There are worse people to be inundated by!' Which is so true.
And well, we still can't get over the stunning first look at Emily Blunt's updated Mary Poppins.
Thanks to EW staff writer, Marc Snetiker, we got a sneak peek:
If you're hoping Julie Andrews will make a sneak cameo, we hate to dash your dreams. It ain't happening. The gracious 81-year-old actress told the director she didn't want detract from Emily's new version of the character.
Aw, Julie. You are one classy professional. Mary Poppins Returns is set to hit theaters in 2018. Until then, we're going to go look at all the pretty photos again.