Emily Blunt and John Krasinski give their baby girl the cutest name
Back in January, when it was announced that Emily Blunt and John Krasinski were expecting their second child, we thought we couldn't be more excited for them. We were wrong. Now that they've actually welcomed their baby girl into the world, we are over the moon – especially since her name is completely and utterly perfect.
Are you ready for the big reveal? John and Emily decided to name their little girl… Violet!
Krasinski made the announcement on Twitter yesterday, when he wrote this enthusiastic message: "What better way to celebrate the 4th… than to announce our 4th family member!!! 2 weeks ago we met our beautiful daughter Violet #Happy4th." false
Though Violet may be one of the most beautiful names ever created, it isn't the first time Emily and John have won at the baby name game. Their first daughter (who's now 2 years old) is named Hazel Grace and, based on several interviews, she's changed both her parents for the better.
"I went through some really serious stuff. There is a mirror that is held up to me now. You have someone watching you. You have to lead by example," John told People, after mentioning that he had an existential crisis once his first daughter was born. "I got to understand my parents better. I got to understand my wife better. I got to understand how lucky I am to be in the fox hole with someone I can rely on 150 percent."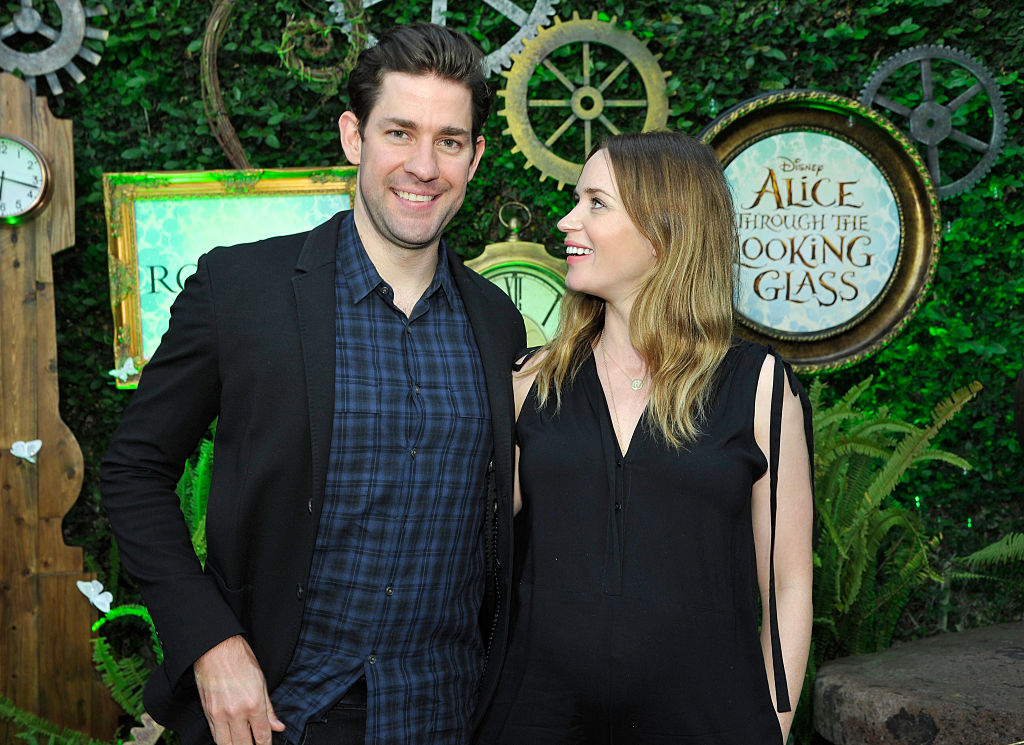 As for Emily, she spoke own meaningful words when discussing parenthood: "It's heaven. You don't know what to expect because it's just completely, existentially out of anything that you've ever experienced before, and it's quite indescribable."
Well, one thing's for sure: baby Violet is in good hands. Congratulations, Emily and John!