Emily Blunt is her darkest and fiercest in the new "Huntsman" trailer
The trailer for The Huntsman: Winter's War has finally been released! So if you're a fan of the first film Snow White and the Huntsman, you're def going to be into this one as well. There's fantasy, fairytale, action, violence, family drama, forbidden love, Chris Hemsworth, Charlize Theron, Jessica Chastain and Emily Blunt. What more could you ask for out of a prequel?
The Huntsman: Winter's War takes place before Eric the Huntsman (Hemsworth) and Ravenna (Theron) met Snow White — back when Eric was caught up in the battle between Ravenna and her sister Freya (Blunt). As a loyal protector of Freya, Eric is forbidden to fall in love with a fellow Huntsman — but he can't help himself when he lays eyes on Sara (Chastain).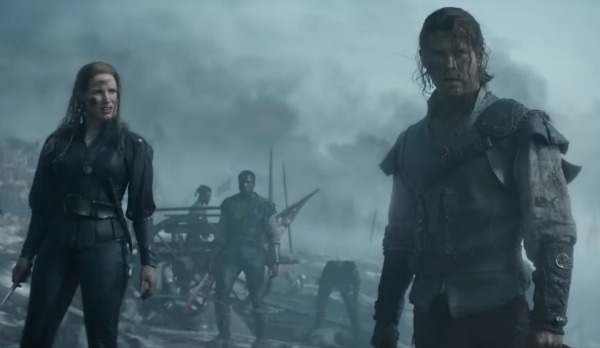 The trailer makes the movie look incredible, and we can't get over the fierceness of Blunt! Seriously, we may need a minute before we can watch her in The Devil Wears Prada again. But only a minute.
The film is set to be released on April 22. But since that's still an entire month away, here's the trailer to hold you over: