Emily Blunt and Stephen Colbert scream at each other in a "line reading contest," and someone please give them their own Broadway show immediately
Given the fact that Stephen Colbert spends most of his time these days hosting — not acting — one can imagine that it would pretty amusing to see him attempt to give his usual lines some dramatic flare. And who better to help him master the process than Emily Blunt?! Okay, here's how it all went down.
When Blunt was a guest on his show last night, she told him how her The Girl on the Train costar Justin Theroux would sometimes send her jokes and "acting tip videos" to cheer her up after a tough day at work.
She eventually reciprocated, and her particular skill was coaching Theroux on alternate line readings.
THUS, Colbert seized the opportunity to receive some expert advice from Blunt, specifically on how to say the rather generic line, "Stick around, we've got a great show" in a way that conveys "more emotional depth."
And the amazing Blunt was totally game.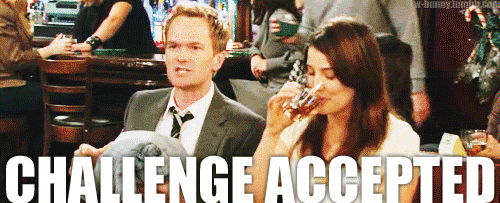 Let's just say…things got a bit crazy after that.
https://www.youtube.com/watch?v=tIUApAVEZ8k?feature=oembed
Clearly, Blunt and Colbert have some amazingly fierce chemistry (they literally brought the house down), so naturally this leads us to beg the question: WHEN CAN THEY STAR IN THEIR OWN SHOW PLEASE AND THANK YOU!
Seriously. We're not kidding here.
H/T: Entertainment Weekly