Emilia Clarke's new movie may be out in 2017 and the news is keeping us warm through the winter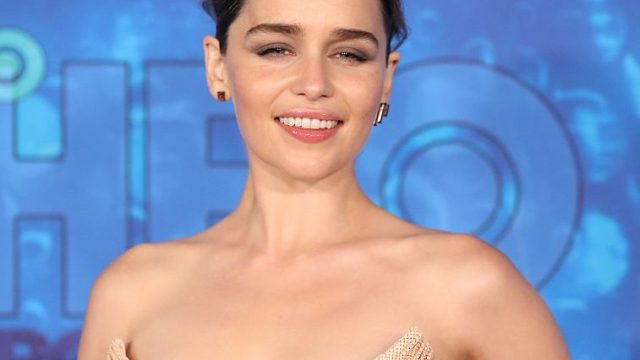 Emilia Clarke maybe the Mother of Dragons, but she's got a big new movie coming out in 2017! Guess we're just going to have to forget she's the Khaleesi for a little while.
The new movie, A Voice From The Stone, was just recently bought by Momentum Pictures. The gothic mystery is based on a novel by Italian author, Silvio Raffo. Clarke plays a nurse who arrives at a foreboding castle in Tuscany and must care for the heir to the place, who can't speak. As she cares for her patient, Jakob, played by Edward Dring,  she gets sucked into the mystery the castle offers.
However, the boy's silence might not be entirely of his own doing. Variety reports that the boy, "seems to be under the spell of a malevolent force trapped within the stone walls."
According to Deadline, the supernatural thriller also stars Caterina Murino, Remo Girone, and Lisa Gastoni. It also has truly epic surroundings, being  filmed almost exclusively in Italy. Sounds like a fantastic gothic spooky story, and we can't wait.
We guess Emilia Clarke needed to take a break from being scary to take a turn at getting scared!
Ok, we're hyped for an Emilia Clarke new movie, but what about Game of Thrones?
Although the new movie is due for release in the first part of 2017,  Daenerys hasn't forgot that winter is here. Currently filming season 7, the entire Game of Thrones set has been beleaguered with rumors and spoilers. 
The premiere date for the seventh and final season of the HBO hit has been pushed back because of weather, which sucks. BUT, the delay has left us plenty of time to speculate about all those rumors. Apparently, it's also left Emilia Clarke plenty of time to star in spooky supernatural thrillers.
Which is totally fine by us. A Voice Within The Stone is just the thing to help us wait the winter out.