Emilia Clarke wants you to know THIS about her nude scene on last night's "Game of Thrones"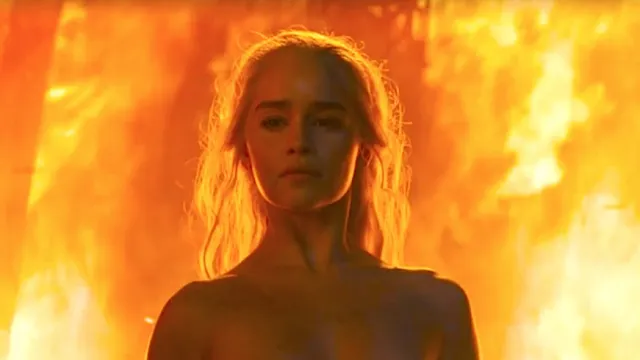 Last night's Game of Thrones should play right next to the word epic in the dictionary. So, if you didn't get a chance to check it out, we highly recommend that you bookmark this post and read later because SPOILER ALERT.
When Daenerys Targaryen emerged from Vaes Dothrak, she beautifully reminded us that she's the Mother of Dragons for a reason. Many thought that Daario Naharis, Ser Jorah, and/or Drogon would come to her rescue, but she instead rescued herself in the most badass way possible. Proving that she's indeed fireproof (contradicting George R.R. Martin's novels), a nude Daenerys emerged from captivation in a burst of fire and glory.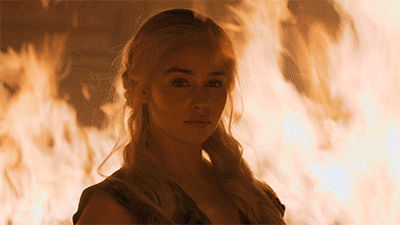 "It's so exciting, very tingly-making. Every season I get at least one spine-chilling moment. I just stand up and I go, 'I'm hearing what you're all saying, but funny thing, I'm going to kill you all. I forgot that I have an ace in my back pocket and now I win,'" Emilia Clarke told Entertainment Weekly. "She realizes that this is the missing piece. The Dothraki are the missing piece of her crew – she's seemingly indestructible having Dothraki on her side."
Though last night was most-definitely a big moment for the Mother of Dragons, Clarke assured the world that it was also a personally significant scene for her. It was empowering. "I'd like to remind people the last time I took my clothes off was season 3," explained Clarke. "That was awhile ago. It's now season 6. But this is all me, all proud, all strong. I'm just feeling genuinely happy I said 'Yes.' That ain't no body double!"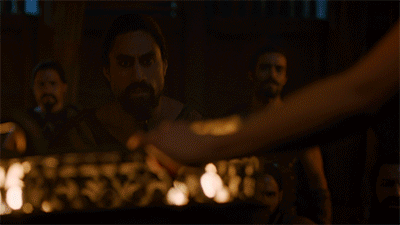 As Emilia said, this scene stands out because the actress hasn't been nude in three seasons (which is a bit shocking considering this is Game of Thrones). In fact, it was widely reported that Clarke "can't stand" sex scenes in a Daily Mail article back in September. However, the actress later took to Instagram to clarify. She explained that she's perfectly fine doing nude scenes if it drives the story forward. But, Emilia adds, "If it's gratuitous for gratuitous sake, then I will discuss with a director on how to make it more subtle. In either case, like a good Mother of Dragons, I'm always in control."
Clarke recently echoed the above statement when she powerfully stated: "Taking off my clothes is not the easiest thing, but with the magic of the effects, I don't have to do a season 1 and go on a cliff and do it. I'm in control of it." Yes. She is in control. *applauds forever*
It's also important to note that the men of Game of Thrones don't get asked (or misquoted) about nude scenes as often. That's why having control over her body is especially important to Emilia, who asserts, "I'm doing it this year and people can talk about it and I'm ready to answer any questions about it."
Emilia Clarke is essentially the real-life Mother of Dragons, showing us just how empowering being a woman can be.