Emilia Clarke's role in "Solo: A Star Wars Story" is still a big mystery — here's what we know about Qi'ra
Star Wars fans can breathe a massive sigh of relief as the first trailer for Solo: A Star Wars Story has finally been released — and we are feeling pretty positively about it. First things first, the trailer gives us a clear look at Alden Ehrenreich as the titular young Han Solo, who, upon being booted from Flight Academy for being a little too much of a lovable rogue, is off on his own adventure to become the best pilot in the galaxy.
The trailer also gives us a look at another one of Star Wars' most beloved smugglers. Taking over from Billy Dee Williams, Donald Glover already looks like he'll be one of the highlights of the film as effortlessly cool young Lando Calrissian. Just one smirk from Glover makes it clears that he's the worthy candidate to take on Williams' iconic role.
But while the trailer reacquainted us with iconic Star Wars characters in their younger years, it also introduced us to many new characters, and the one we can't stop talking about is Emilia Clarke's Qi'ra.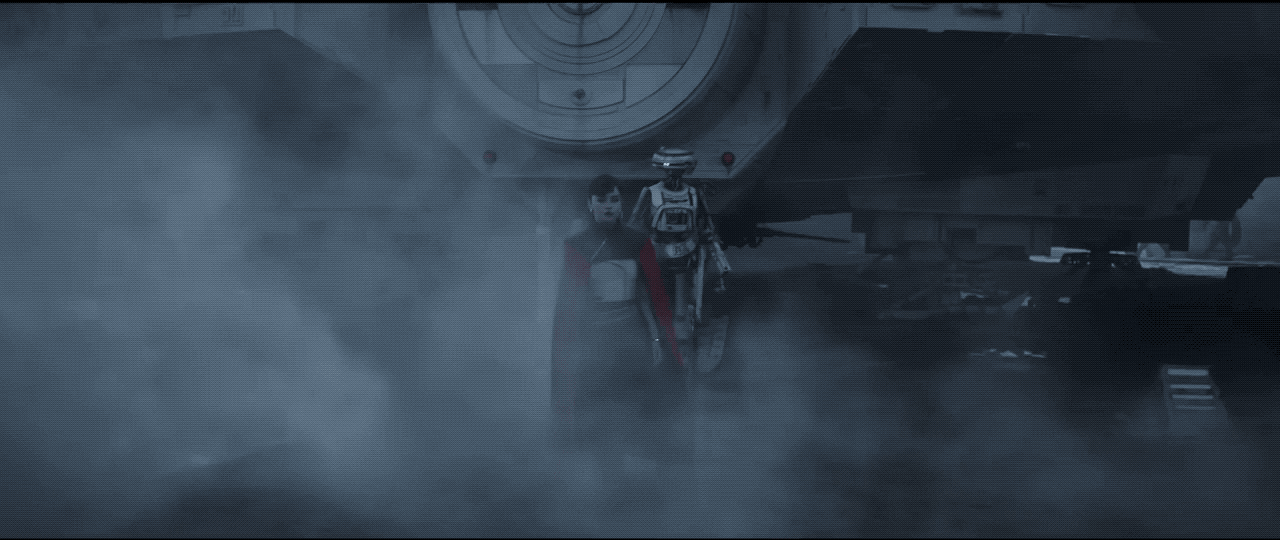 Like just about everything else in Solo, Qi'ra is largely a mystery, but the trailer certainly implies some sort of history between her and Han Solo. In the trailer, she ominously tells him, "I may be the only person who knows what you really are." While she's likely a combination of characters from the Star Wars extended universe, the non-canon accompanying Star Wars material now known as "Legends," all signs point to her being a long-time friend of Solo's from his home planet of Corellia or a potential love interest.
In the novels, during his smuggling years prior to meeting Leia, Han was "married" to fellow smuggler Sana Starros — although the validity of their marriage is disputed. He eventually makes off with her share following a scam they pulled, leaving her on a mission to track him down. While it's unknown whether Sana will actually appear in Solo in any shape or form, there is a small chance they could incorporate that storyline into Qi'ra. However, this seems highly unlikely. Another potential candidate for Sana Starros would also be Thandie Newton, whose character has largely been under wraps, save a brief and incredible appearance in the trailer.
But while Qi'ra seems to know Han pretty well, the trailer leaves us with quite a few questions about her.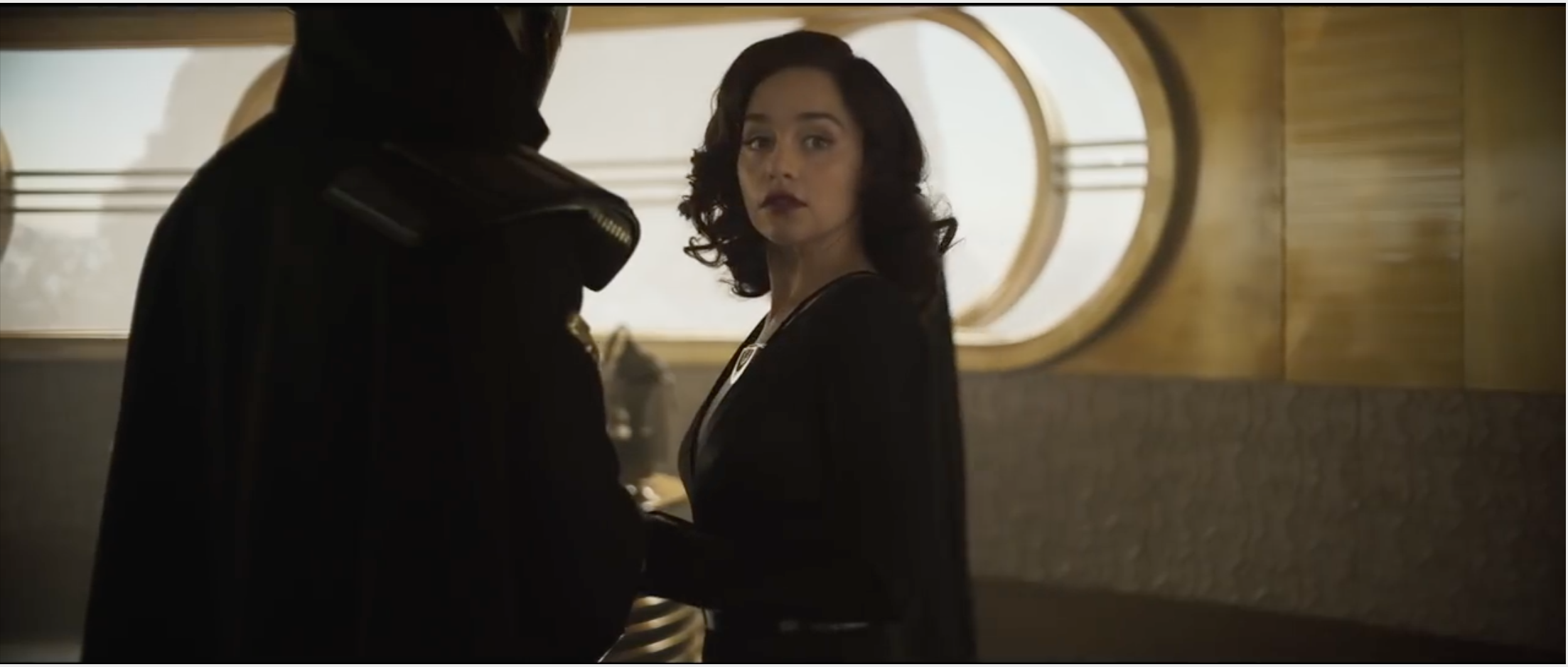 Featured heavily in the trailer, Qi'ra seems very multifaceted. We first see her enjoying a chase with Han, but her next sighting is a stark contrast. Qi'ra descending out of the ship, accompanied by (presumably) her droid is certainly one of the best things in the trailer, but her outfit is looking pretty official, and very ominous. Although that cape is something of a dream. Meanwhile, she's also spotted in a cantina that definitely sways more towards Canto Bight than Mos Eisley, as well as aboard the Millennium Falcon as the ship maneuvers around a giant squid-like space creature.
While we may not know much about Qi'ra just yet, but it's safe to say she's a pretty big deal for both Solo the movie and Han Solo the person.