Grab some tissues and watch the trailer for Emilia Clarke and Sam Claflin's new movie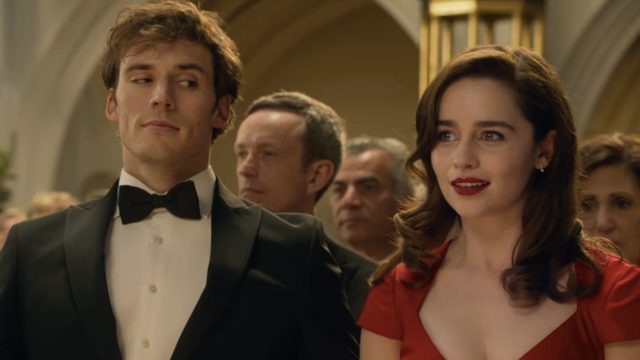 The trailer for Emilia Clarke and Sam Claflin's new movie is here, and as one might say, the waterworks are coming. They're going to probably come before the end of the trailer.
Their new movie Me Before You, tells a typical boy-meets-girl story. Because you know how that goes: boy meets girl, boy falls in love with girl, boy tells girl that he's actually decided to end his life in six months. And suddenly, this movie takes a turn into very heavy territory.
After losing her job, Louisa (Clarke) takes a new position caring for paraplegic, Will (Clafin). Will's parents thinks he needs a new reason to be happy,  and also continue on with his life, post-accident. They hope that Louisa will be that reason. Slowly, though she's technically his employee, they begin to fall for each other, because of course they fall for each other. We're slowly falling for both of them, too.
Based on the book of the same name by Jojo Moyes, we're in for a movie that's going to make us laugh, and cry. You might even start crying as soon as Ed Sheeran's "Photograph" kicks in toward the end of the trailer. The movie also stars Matthew Leis, Jenna Coleman, and Brendan Coyle. Which boils down to the fact that our favs from Game of Thrones, Hunger Games, Harry Potter, Doctor Who, and Downtown Abbey are all joining forces to make us sob. 
Me Before You opens on June 3rd, 2016.