Emilia Clarke revealed that the true Game of Thrones coffee cup culprit finally confessed
We live in divisive times, and no incident has revealed this more than the coffee cup snafu on Game of Thrones. But now it seems that the Mother of Dragons herself, Emilia Clarke, has found the true culprit, and she's putting the star on blast.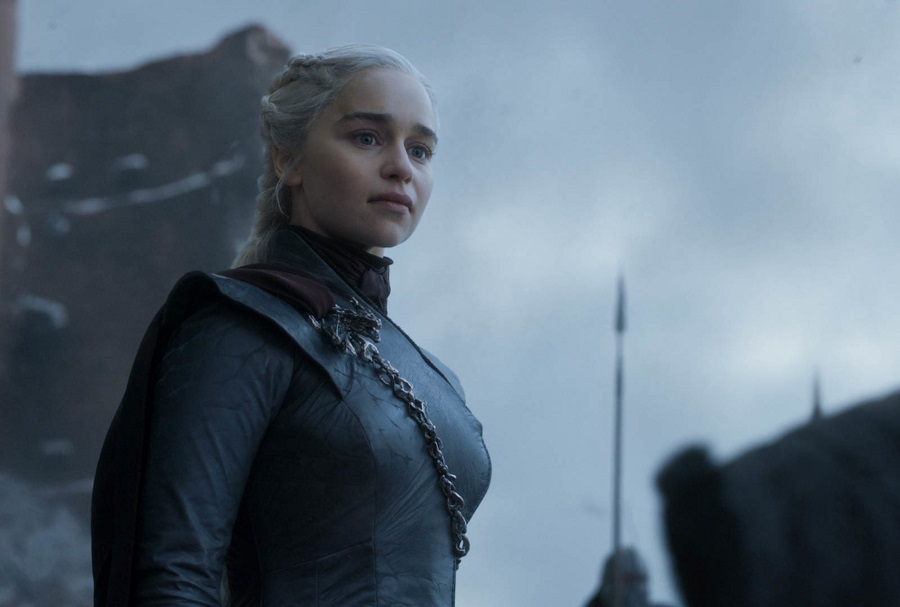 In case you were living in Old Valyria when this went viral, let's recap: During the final season of Thrones, perceptive viewers caught a pretty anachronistic prop—what looked like a Starbucks cup—in the forefront of a crucial scene. Immediately, people started playing the blame game, including the actors themselves. Was it Emilia's coffee cup? Sophie Turner hinted otherwise earlier this year, suggesting the exiled King in the North, Kit Harington, might be to blame. Some even wondered whether it may have been showrunners David Benioff and D.B. Weiss, who made cameos in the scene.
But now Clarke has come forward with a confession from the true traitor to the throne.
Conleth Hill, who (ironically) played Varys, the actual traitor she executes by dragon fire, confessed to her that the coffee cup was his.
"Here's the truth. We had a party before the Emmys recently, and Conleth, who plays Varys, who is sitting next to me in that scene, he pulls me aside and he's like, 'Emilia I've got to tell you something. The coffee cup was mine,'" Clarke told Jimmy Fallon on The Tonight Show.
She continued, noting that he kept it a secret because suspicion had already been placed directly on Clarke. "He said: 'I think it was, I'm sorry, darling. I didn't want to say anything because it seemed the heat was very much on you,' and I was like 'What?!'"
"He might have been drunk, but he said it," she added.
If only the end of this controversy would mean the end of all Game of Thrones controversies, but alas, the Emmy award-winning, record-breaking television show still seems to attract mini-scandals—the latest being that the much-hyped prequel series starring Naomi Watts and written/directed by two women was scrapped. Instead, a Targaryen-centric prequel, House of the Dragon (which is written and run by men, including frequent GoT director Miguel Sapochnik), is going straight to series. Now that we think of it, doesn't the coffee cup scandal seem so quaint in comparison?