Emilia Clarke just posted the most up-close and personal selfie (and we LOVE it)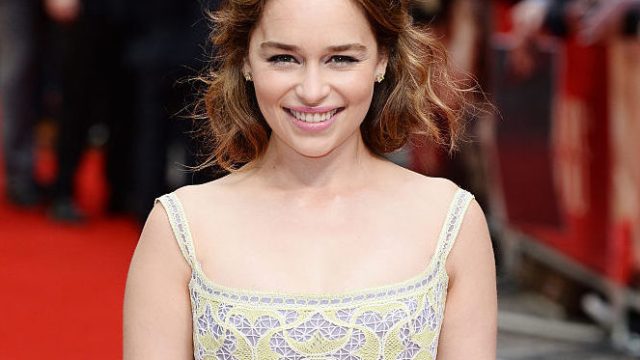 We can't help but love seeing our favorite Game of Thrones characters doing real-life things. Like, we KNOW they're real people who exist IRL, but at the same time — are they?
Then there's Emilia Clarke (aka Khaleesi/Daenerys Targaryen), who proves that she is, in fact, a real person with her latest Instagram post.
Clarke was super pumped about listening to Lady Leshurr while on a boat in the middle of a crazy storm. And seemingly a tad frightened (because storm and boat). But she still managed to take an adorbs selfie AND kill it with the hashtag game.
She captioned the up-close and personal pic: "This is what happens when you listen to @im.ladyleshurr on a boat. In a storm. Rave on. #brushyourteethbrushmyhair
#YASKWEENSPEECH! #noalcoholneeded ?#whatelseareholidaysforbuttorockoutonaboattosomeukgrime?! #memoriestolastalifetimeandrememberforjustaslong ✌️?"
Clarke is clearly a pro at boating.
Two months ago, she hung out on another boat with some friends, and documented the day for all to see/be envious of.
Clarke and co. know how to party (with captain hats and Super Soakers, obvs).
We technically haven't been invited into Clarke's crew, but like, we've already cleared our schedules for the next time she heads out on a boat and wants some new friends to come along. Or whatever.