Emilia Clarke accidentally dressed for Valentine's Day and we can easily buy part of her look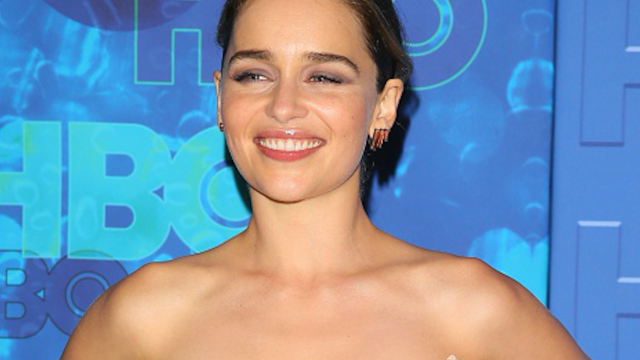 We love coincidences, especially when they involve clothing. So when we saw that Emlia Clarke accidentally wore a Valentine's Day shirt without meaning to, we were totally obsessed. The Game of Thrones star showed off her Comme Des Garcons Play shirt in a Boomerang, and we have to admit how adorable both Emilia and her shirt are.
The best part about it? You can literally steal her swagger because these Comme Des Garcons shirts are available to us mere mortals. And since the shirt only costs $83, you can totally justify splurging so you can feel like Daenerys, but off-duty of course.
We love that the star kept the rest of her look, or what we can see of her look, simple. With a yellow pea coat, and her new brown fringe, Emilia looks totally cool and effortless. And let's not even get started on her eyebrows! The star, who just debuted her new hair, looks adorable in this boomerang, and appropriately enough, festive! We love that she doesn't take herself too seriously either.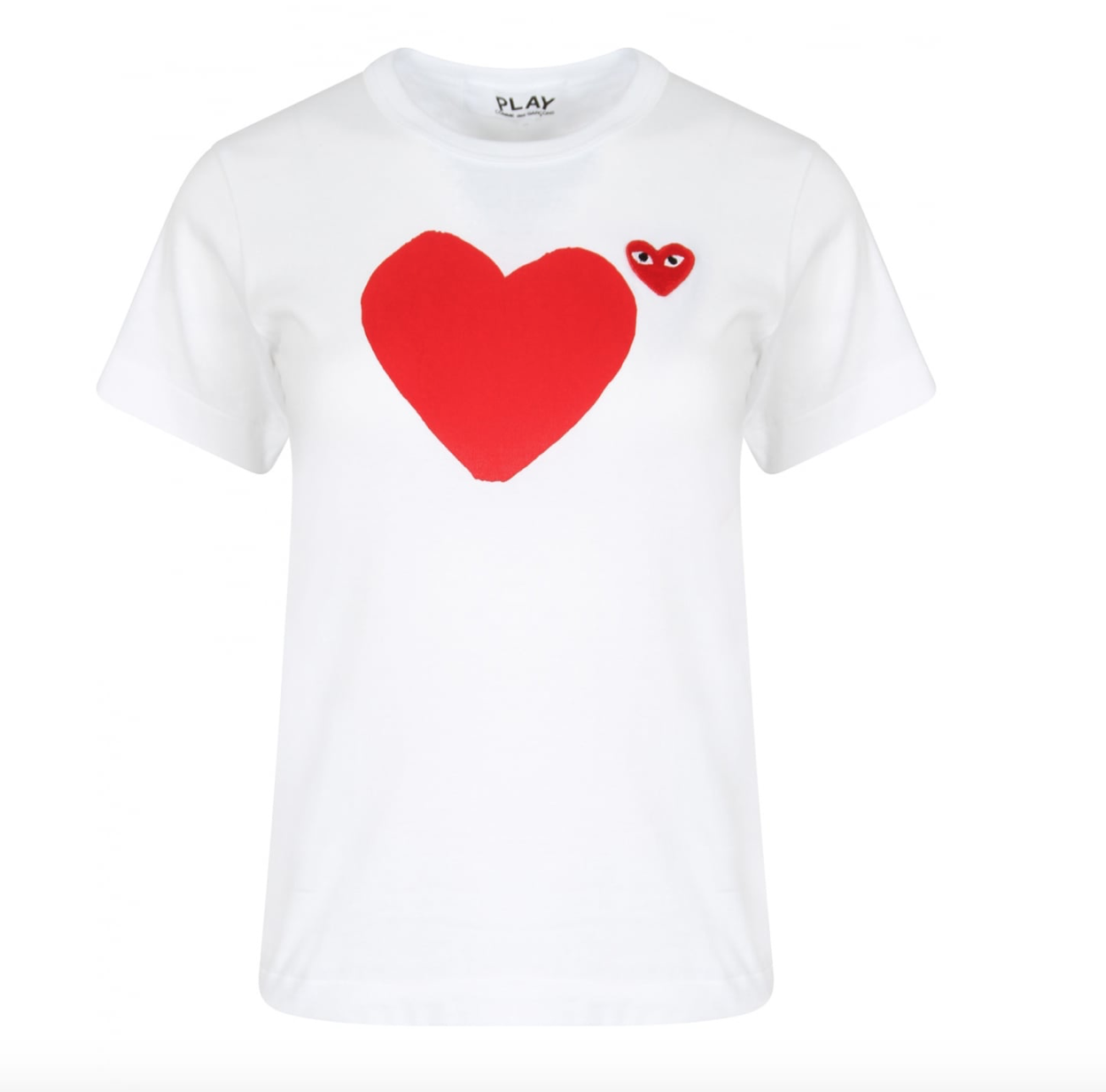 Shirt, $82.96, Comme Des Garcons
Pair the shirt with a statement coat, some mascara, and an open heart, and you'll look as stylish as Emilia in no time. But we have to apologize, we can't promise that you'll be the Mother of Dragons.