These embroidered vintage rackets are so uniquely beautiful
Armed with vibrant, thick thread that instantly draws you into her colorful world, artist Danielle Clough weaves stunningly detailed forms, figures, and yes, flowers.
However, she didn't use your average embroidery hoop-cloth combo as a canvas for her recent, playfully-named What A Racket series. Instead, she challenged herself by transforming vintage tennis and badminton rackets into an unconventional, yet brilliant, workspace.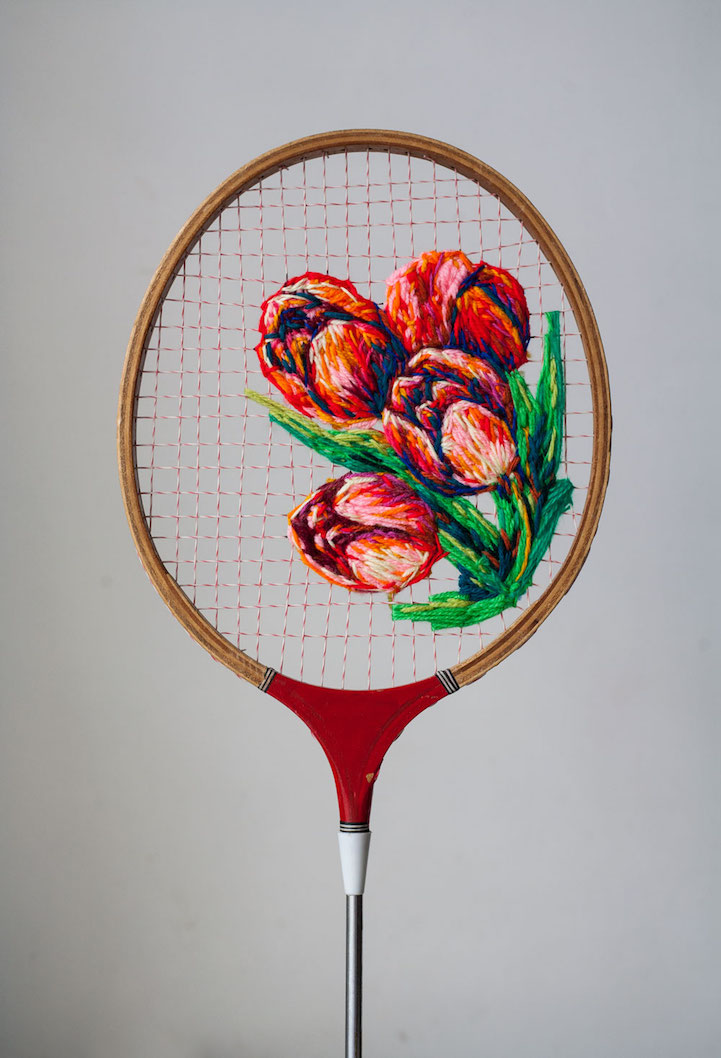 "A friend showed me these simple heart weavings on a racket and I was determined to figure out how to interpret my style of embroidery onto them," the 27-year-old, Cape Town native tells HelloGiggles, when describing the inspiration behind this series. "I'm always looking for new materials to use and find that car boot markets are the best place for that type of inspiration." With this in mind, it can definitely be said that what's in one person's trunk can be another person's treasure.
(Also, from this moment on, we will definitely be stopping at every garage sale we pass.)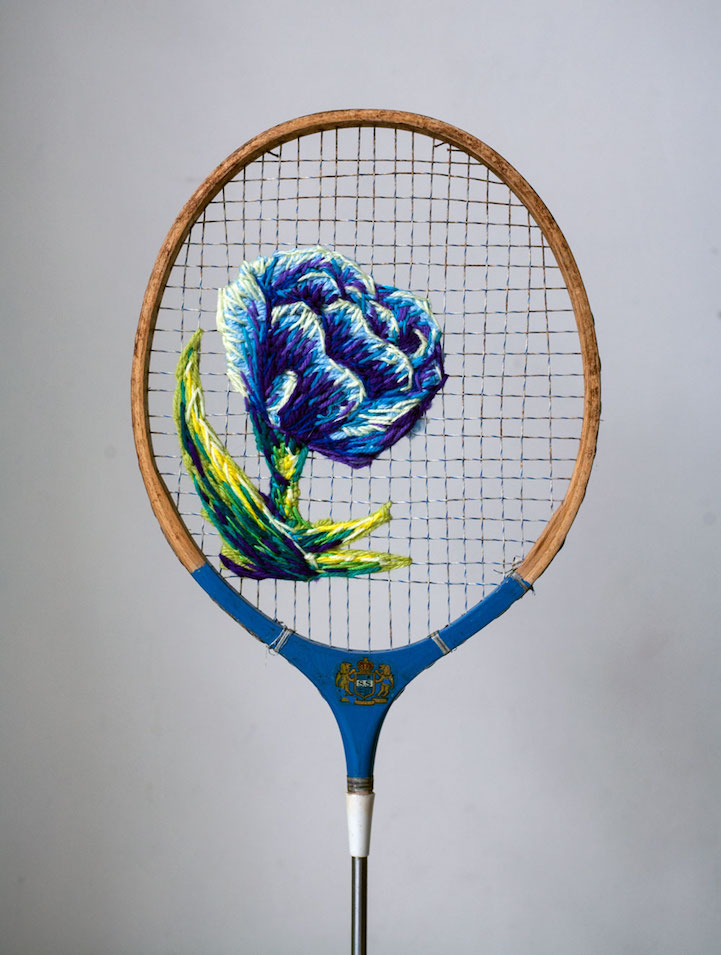 Upon the rackets' durable strings, Clough loops and interweaves her thread to create blossoming flowers that feature a range of vivid colors and eye-catching details. Through these elaborate weavings, the artist perfectly conveys that there's depth to her work, and that there's more to her pieces than meets the eye.
Of why she chooses flowers to depict Clough said, "Flowers all have their own symbolism and history and we take what meaning we want from them or perhaps a meaning that's been given to us." And of the types of flowers she chooses? "The Protea is the king of Fynbos, one of the six floral kingdoms in the world, but it's only found in the Western Cape of South Africa. The little king. The rose is a symbol for love, and once tulips were so expensive that they were 10 times the average working man's salary. But to me, most simply, flowers are a celebration of color."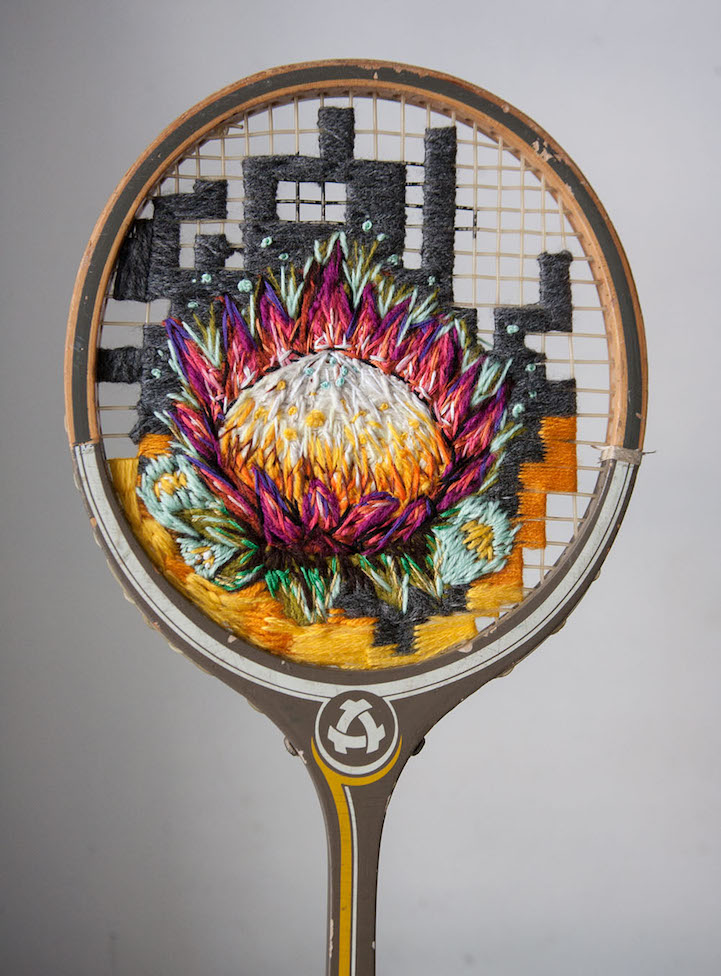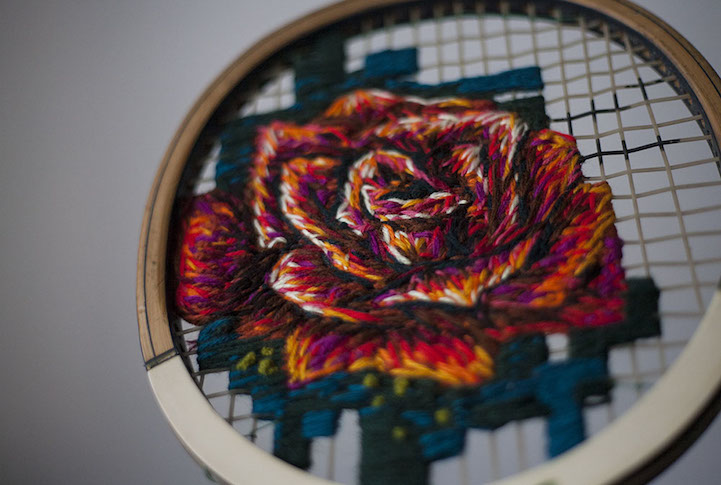 While coloration is an important part of Clough's creative process, there's something that matters even more. When asked what she hopes her viewers will take away from What A Racket, the artist says, "Just a nanosecond of joy will do."
Well, if that's Clough's main goal, all we have to say is: mission accomplished.
All images reprinted with permission from the artist. Connect with Danielle on her website or Instagram.