Elsa Pataky got real about Miley Cyrus's split from her brother-in-law Liam Hemsworth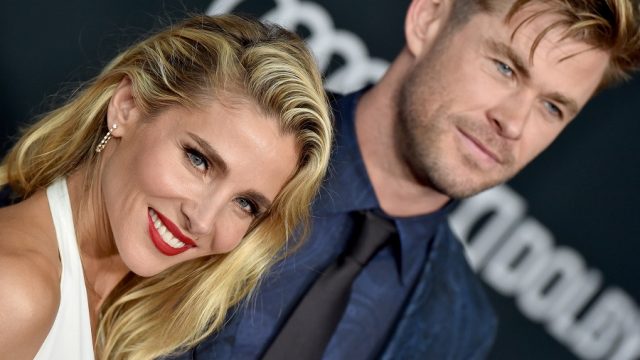 Elsa Pataky, wife to Chris Hemsworth and sister-in-law to Liam Hemsworth, opened up about her feelings about Liam's recent split from wife Miley Cyrus. The pair were married in December 2018 after 10 years of participating in an on-again-off-again relationship, and they ultimately split in August 2019. Hemsworth has stayed fairly mum about his relationship status with Cyrus, but his sister-in-law has broken the silence on the Hemsworth front.
While visiting Madrid for the launch of a Christmas campaign for lingerie brand Women's Secret, Pataky candidly told reporters that Liam is "coping well" after the breakup.
"My brother-in-law, well... After a relationship that you've dedicated 10 years to, he's a little bit down, but he's coping well, he's a strong boy, and he deserves the best, I think he deserves much better," Pataky said, per Hola!
Pataky was close to Cyrus in the 10 years that she and Liam were involved. The pair even got matching tattoos in 2016. Pataky saying that Liam "deserves much better" most likely isn't a direct dig at Cyrus, but rather an overall statement that Liam deserves a more stable relationship and deserves to be happy after such a destabilizing event in his life.
Pataky continued, "You always find support in your family, and he's joined at the hip with his brother, who has been there to give all the strength he needed."
Liam spent a lot of time with his brother's family in the weeks following his split from Cyrus, which seems to have helped him through the troubling time. Now, according to paparazzi snaps, Liam is back on the dating scene and is in the process of recovery.
It seems like Liam has an awesome support system behind him, and we're glad he can turn to Pataky and brother Chris in times of need. That's what family is for, after all.