Ellis Brooklyn's "Sci Fi" perfume convinced me, a fragrance monogamist, to switch scents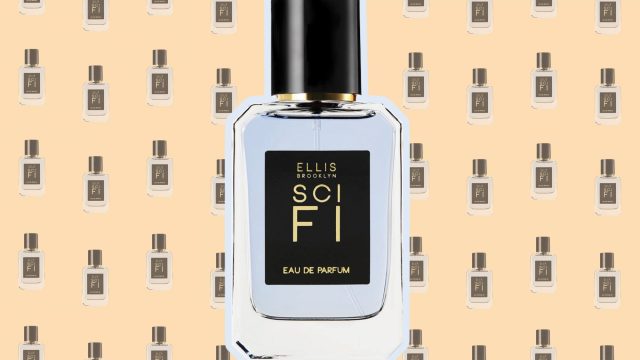 The first time I ever went to Disney World as a kid, I took the free coconut chapstick from the Grand Floridian back home and kept it for years in a wooden box on my dresser. I would open the tube and smell it to make me feel like I was back at Disney World. Even as a 7-year-old, I was acutely aware of the power of scented beauty products.
For that reason, it's very difficult for me to switch perfumes. I'll choose one perfume, stick with it for months and months (sometimes years), and then eventually I'll choose a new one and go through the same cycle. I'm a perfume monogamist. I never date around.
Unlike lipstick or nail polish, using a new perfume always feels like I might be shifting the universe. I know intellectually this isn't the case, but perfume is this emotional thing for me. Changing a preferred fragrance feels like I'm inviting all kinds of change into my life, which makes pulling the trigger on a new scent tough. My most recent "scent relationship" was with Byredo's "Inflorescence," which I've worn for the past year and a half.
I've tested perfumes during that time, but never made the switch. Until…dramatic drumroll…
I tried "Sci Fi" from Ellis Brooklyn. Everything about this perfume is intriguing. The name, the packaging, the fact that it's vanilla but in no way smells like what I imagined a vanilla-forward scent to be. When I think of "vanilla perfumes," I think of the Body Fantasies body spray I bathed myself in during middle school. But Sci Fi's vanilla is something utterly different.
Sci Fi, like a Ray Bradbury novel, pulls you in and confounds you. It begins with notes of vanilla bean, swirls into a cloud of orange and freesia, and then finishes with a bright smack of green tea. One day of wearing Sci Fi and I knew this was my next scent. I was making the switch.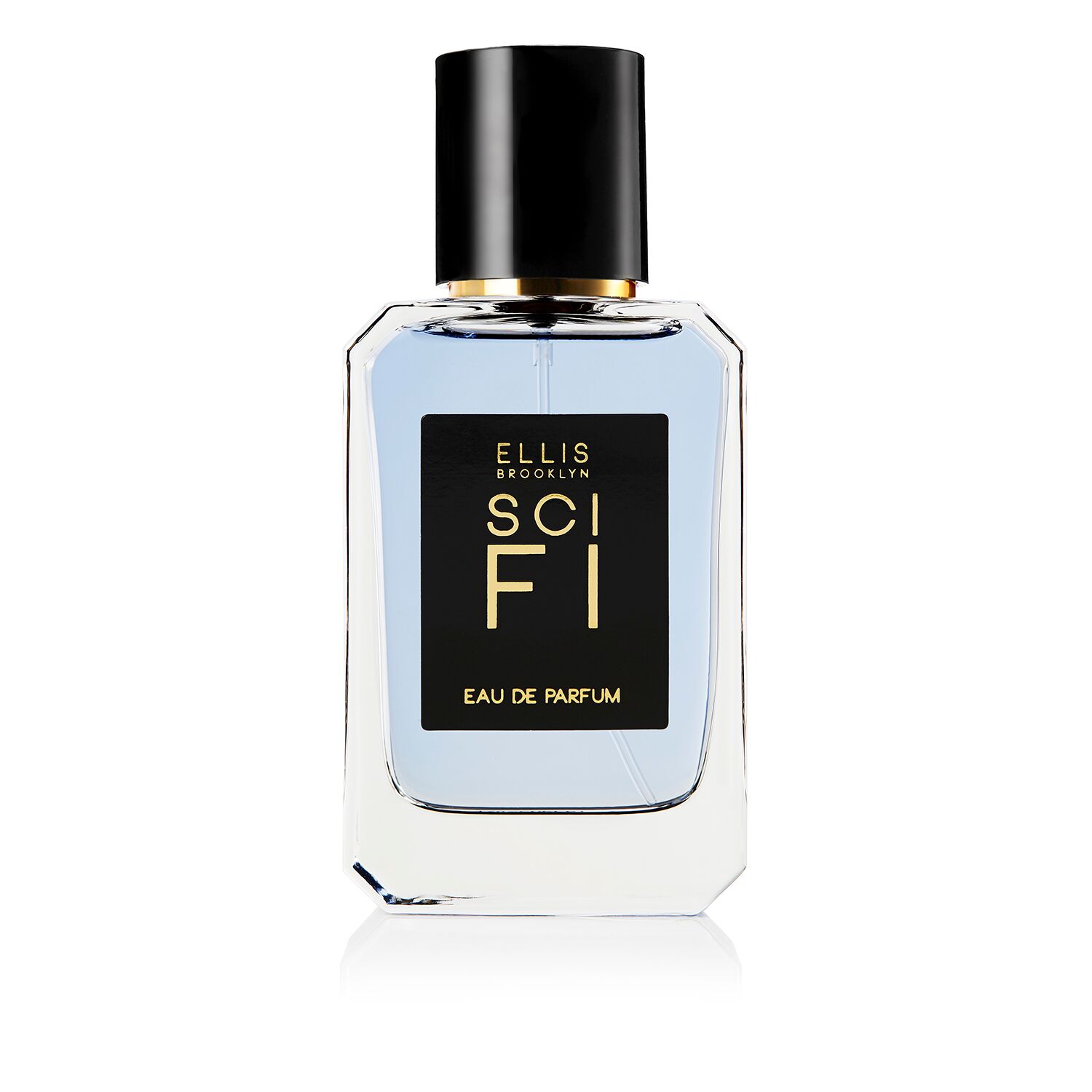 While choosing a new scent can feel like an emotional choice, Sci Fi is just a damn good perfume. It's clever, clean, light, and robust all at once. It's eco-friendly and off-the-charts luxurious. The glass bottle has a magnetic top that easily snaps into place so you can travel with it without risking a leakage disaster.  Plus, it's pretty to look at.
And here's the thing: I changed perfumes and nothing happened. I didn't get a promotion the next day or fall into a manhole. The universe, as far as I can tell, did not shift. The universe doesn't give a flying fuck what kind of perfume I wear. But I do, and that's good enough.