Ellie Goulding's new video has scenes from 'Bridget Jones' Baby' and we're dying over it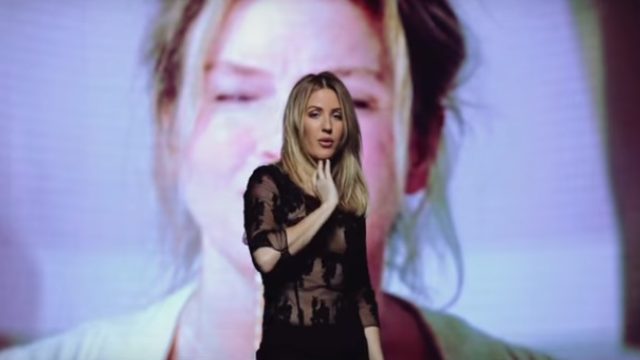 Just when we thought Bridget Jones's Baby couldn't be more exciting, we now have a few extra scenes to obsess over. Ellie Goulding just released the official music video for her (amazing) song "Still Falling For You," and the video contains a lot of clips from the movie that had yet to be seen. And, while we're trying not to play favorites, there's something that just makes us melt after seeing a brief scene of Bridget slow dancing with (gasp) Mark Darcy.
https://www.youtube.com/watch?v=pvP_OwVSFpk?feature=oembed
Of course, Bridget is played once again by Renee Zellweger, and Colin Firth is back to play the role of Mark. The newcomer this movie is Patrick Dempsey, who plays the "other man" that might just be the father of Bridget's baby.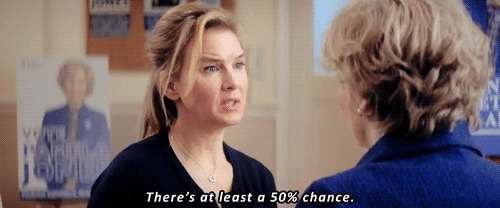 Rumor has it that at least two different endings were filmed, so even the actors don't know how Bridget's tale will turn out.
With lyrics like "And just like that/ All I breathe/ All I feel/ You are all for me/ No one can lift me, catch me the way you do/ I'm still falling for you," it's hard not to feel weirdly overcome with love. But in Bridget's case, it's not yet clear as to who these lyrics might pertain to.
Goulding's song will be featured on the soundtrack to Bridget Jones's Baby, which will be available on September 16th (but if you're interested in just the song, you can snag it on iTunes today.) The film will be out in theaters that same day. We can't wait!