Ellie Goulding reveals that panic attacks took over her life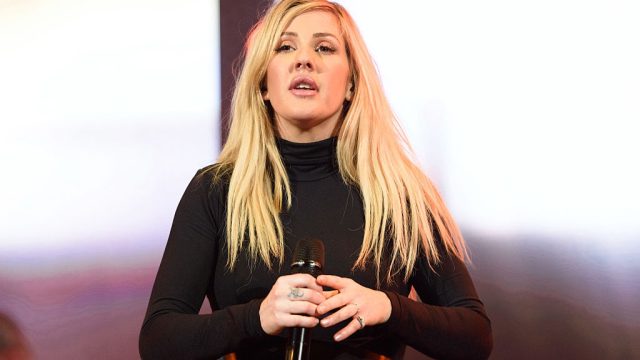 With May being Mental Health Month, it makes us super happy to see various celebs opening up about their experiences with mental illness. There was Kristen Bell, who discussed her history with anxiety and depression. Zac Efron was also forthcoming about coping with an addition. Now, Ellie Goulding is speaking out about dealing with panic attacks.
"My surroundings would trigger a panic attack, so I couldn't go to the studio unless I was lying down in the car with a pillow over my face," Ellie told Flare, referring to the point in time when her career was just taking off. "I used to beat myself up about it."
To this day, Goulding still deals with the worry that her panic attacks will return with a vengeance. "There were a couple of times after I released [my latest album] Delirium when I was doing promo and thought, Oh god, it's coming back, it's coming back, but it didn't," explained the singer. "I think my body has become quite good at controlling anxiety."
Though Ellie is now able to manage her anxiety and panic attacks, this didn't happen overnight. In fact, she looked to therapy for support when working to get a handle on her mental health. "[I coped] by having cognitive behavioral therapy," asserts Goulding. "I was skeptical at first because I'd never had therapy, but not being able to leave the house was so debilitating."
We love how open Ellie Goulding is because she has the power to make a difference. As someone who's been upfront about various aspects of her life on social media, we can only imagine that many people have benefited from her honesty.
Now, those who deal with panic attacks can see that they are not alone. They are never alone.
If you are currently coping with anxiety and looking for support, we highly recommend you check out the Anxiety and Depression Association of America's list of resources. To find a mental health specialist near you, you can check out the "Find a Therapist" search on Psychology Today's website. You can also reach out to the Lifeline hotline at 13 11 14 for immediate support.