Ellen straight up asked Demi Lovato if "Ruin the Friendship" was about Nick Jonas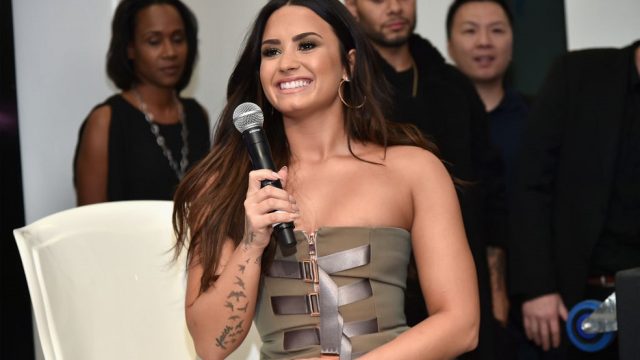 If you're up to date on pop culture news, you should know that Demi Lovato and Nick Jonas are close friends. The two met thanks to their Disney Channel connection, and have maintained a friendship ever since. And while there have only been rumors of a possible romance between the two, they've always seemed to deny that their relationship has ever crossed the line into something more.
But with a song like "Ruin the Friendship," Lovato should have known that the question would be asked. And we're kind of glad that Ellen DeGeneres got straight to the point, and asked Lovato if the song, which appears on her latest release Tell Me You Love Me, happened to be about Jonas.
https://www.youtube.com/watch?v=OsAbk4tUiHM?feature=oembed
Even though DeGeneres admitted that she "didn't really care," we have a feeling she did. At least a little bit.
Judging by Lovato's nervous wide smile, we're guessing that Jonas may have had something to do with it. But, she didn't actively fess up.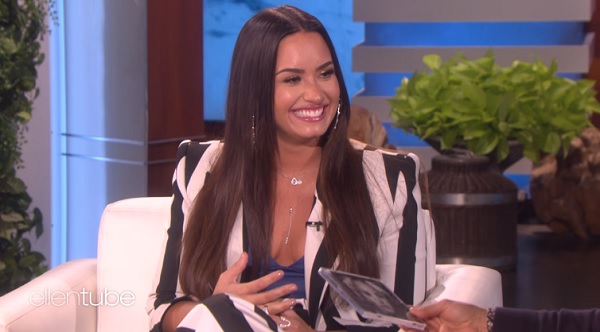 "Something that I will always keep to myself is who my songs are about," she said.
We can appreciate that.
But, there was one relationship that DeGeneres was pretty concerned about — the relationship she, personally, shared with her guest. In a funny turn of events, DeGeneres aired some footage of Lovato appearing on The Tonight Show, telling host Jimmy Fallon that the show was "her favorite."
Like the pro she is, the singer managed to backtrack and think of an excuse that'd make DeGeneres feel a little better about her standing.
"My favorite in New York," she clarified. "They edited [that part] out."
So, even if there's no feeling of romantic love between Jonas and Lovato, at least there's some chemistry between The Ellen DeGeneres Show and Lovato.