Ellen scares grown-man Ben Affleck with Wonder Woman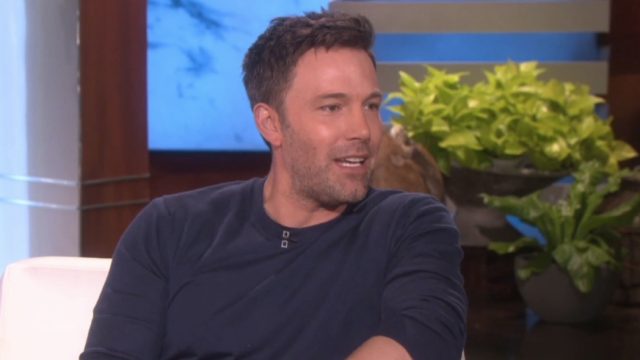 As you know, Ellen DeGeneres loves scaring the crap out people. No matter who you are, or what superhero you're playing, Ellen will find a way to terrify you, and it will work, because Ellen is a scaring-master. No one is safe, not even Batman.
Stopping by The Ellen DeGeneres Show, Ben Affleck sat down to talk about his upcoming movie, Batman v Superman: Dawn of Justice. Ellen couldn't help but touch on Gal Gadot, who's playing Wonder Woman, because #GirlPower. She also needed to bring her up, because unbeknownst to Affleck, a costumed Wonder Woman was hiding in Ellen's side table, waiting for the perfect moment to strike.
It's worth the wait, because when it happens, it's perfect.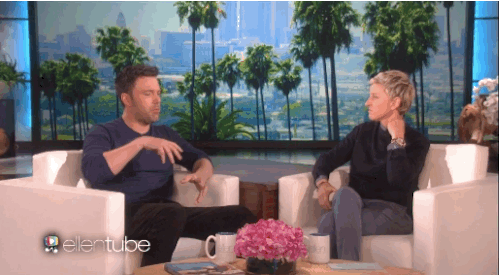 Now it's time to watch that in slow motion.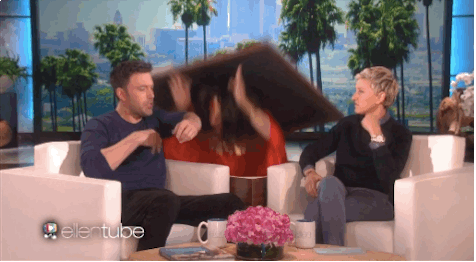 And from a different angle.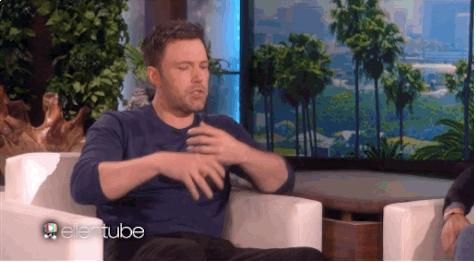 Affleck is clearly f-r-e-a-k-e-d out. As he then tells Ellen, "I was genuinely scared by that. The best part is truly when he lurches back in the chair, physically moving it as far away from this scary Wonder Woman as possible. It's OK Ben, she's not here to fight you — yet.