Ellen had the most hilarious response to receiving one of the last Medals of Freedom from President Obama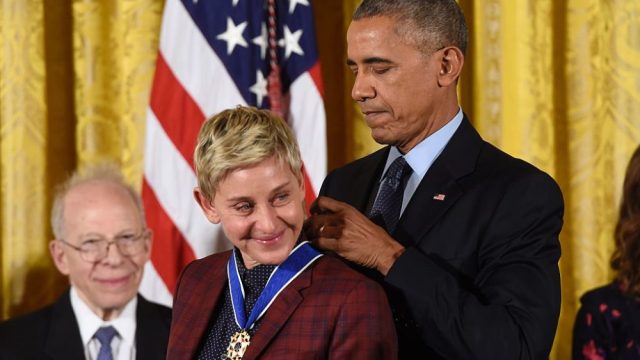 The world witnessed the most star-studded mannequin challenge to date, which singlehandedly makes it the best one we've seen. Television host Ellen Degeneres led the White House challenge attempt, making her that much more awesome. Tracee Ellis Ross, Diana Ross, Kareem Abdul Jabar, Robert De Niro and Michael Jordan are just a few of the names that starred in social media epicness… which leads us to our next question — why were all of them in the same room?
President Obama awarded 21 civilians at the Presidential Medal of Freedom ceremony yesterday for their significant contributions to making the world a better place. Ellen was one of many to receive the honor from our POTUS, but a series of unfortunate events almost made the media maven miss out!
The comedian wasn't allowed to enter the White House initially, because she totally forgot her ID!
But she certainly brought the party with her once she was in the building! Check out the hilarious mannequin challenge, below!
Definitely deserving, Ellen accepted the tearful award and had everyone on the sidelines welling up with emotion as well. Her contributions are centered around making the world a better place, one laugh at a time.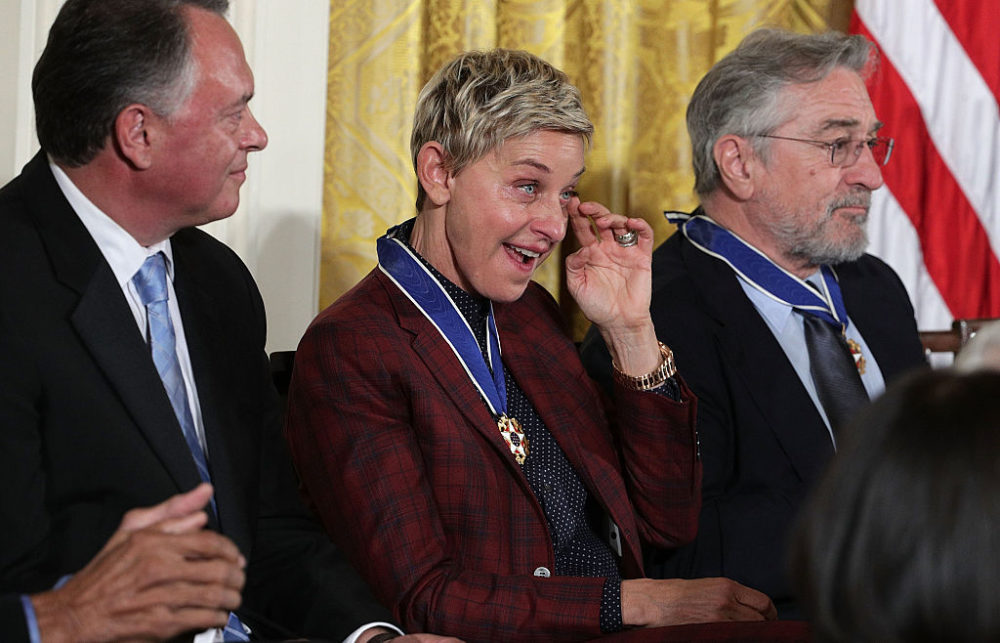 Once the celebration ended Ellen was pushed back into reality, and hilariously remembered that she needed an ID to return home!
[tempo-video id="5222599460001″ account="4607804089001″]
It's just like the comedian to make a joke out of the most unfortunate events. And we totally appreciate her for it.