Ellen DeGeneres' heartfelt thank you to Obama for the LGBT community has us overwhelmed with emotion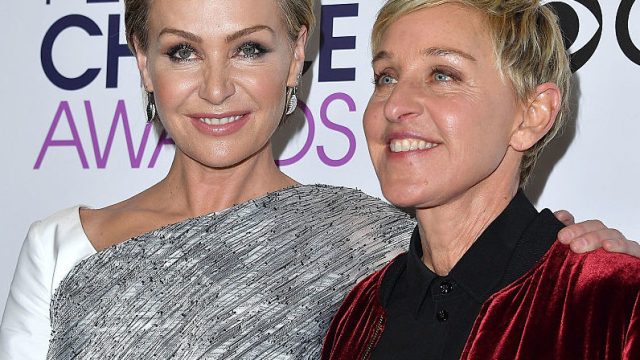 Ellen Degeneres is known for making us laugh. But she can also make us cry. Ellen Degeneres posted a heartfelt thank you to Obama from the LGBT community, and we are in tears. Tears. Ellen's love for the Obama administration is no secret, and that love is clearly reciprocated. But this video thanking Obama for all that he has done for LGBT rights is not only from Ellen Degeneres. It comes from a community of LGBT celebrities and activists.
Get your tissues ready for this moving tribute from Ellen Degeneres and friends
https://www.youtube.com/watch?v=LBNladeDWfI?feature=oembed
As you can see, other than Ellen, Jim Parsons, Evan Rachel Wood,  Jonathan Groff, Sia, Alan Cumming, Macklemore, Debra Messing, Neil Patrick Harris, Lance Bass, Laverne Cox, and Portia De Rossi all paid tribute
Some of the most tearjerking moments include:
Westworld's Evan Rachel Wood thankshim for "changing the way people thought about us and, honestly, the way I thought about myself."
The Big Bang Theory's Jim Parsonslauds, "You presided over a period of time that turned out, in many ways, one of the most positive periods ever in the lives of gay Americans. How can we ever thank you?"
Looking's Jonathan Groff acknowledges, "I couldn't believe that the future President of the United States said the word 'gay' in the first three minutes of his victory speech, and that was just the tip of the iceberg… you made what seemed truly impossible… possible."
Singer Macklemore thanks Obama: "Thank you for fighting for a world where I can raise my daughter to love whoever she wants to love."
And of course Ellen's wife, actress Portia De Rossi, says, "Thank you, President Obama. Because of you, I got to marry the girl of my dreams."
Well, okay, so we're all crying right now. The LGBT community has a long way to go before achieving full equality, of course, but it's been amazing to have an ally like President Obama at the helm.