Ellen DeGeneres suffered a wine-related injury, and we've been there
Even our favorite celebrities tend to get a little clumsy after a celebratory drink or two. This time around, Ellen DeGeneres was briefly hospitalized after drinking two glasses of wine. Luckily, she had a good sense of humor about the whole thing.
DeGeneres revealed the news on today's episode of her daytime talk show, The Ellen DeGeneres Show. Fans likely wondered why she had a finger splint, so it's good that she was painfully honest about it. At least she's in good company — host Jimmy Fallon also had an unfortunate incident regarding clumsiness and fingers in the recent past.
So, how did she do it? Well, in a tipsy state, she fell into a door after attending a dinner party with wife Portia de Rossi.
"The dogs were so excited to see us and I caught the lip of the top step," DeGeneres said. "I was a foot away from the door and I fell into the door and it did something to my finger, I knew something was wrong."
Aw man.
Lucky for her, the injury isn't super noticeable.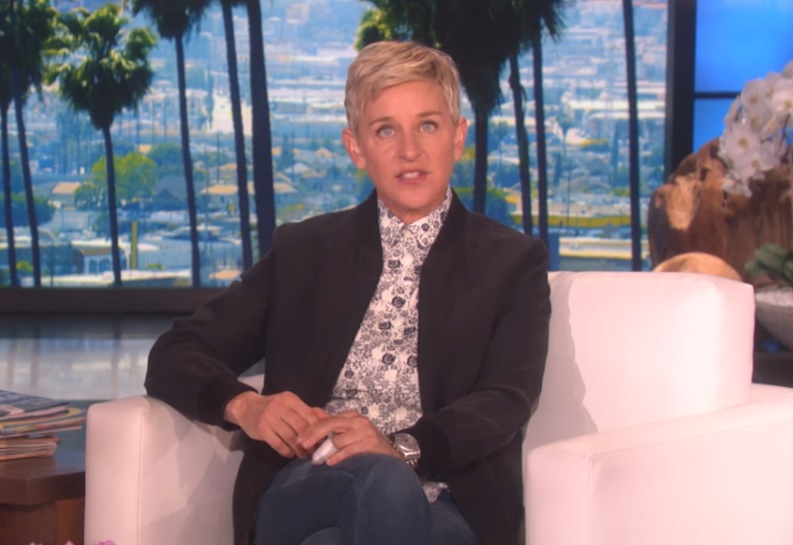 Prior to the show, DeGeneres shared a photo of her X-Ray on Twitter. Whether or not it's real is up for debate. (We mean, we definitely believe that the injury happened, but this look almost comical. But DeGeneres did use the word "seriously," so we're going to believe her on this one.)
DeGeneres also had a few funny hospital stories to share.
"Portia drove me to the hospital — to the emergency room — and when I got there, of course, the receptionist had so many things for me to sign: a picture for her nephew, a T-shirt for her," DeGeneres joked.
She also met someone who was hit by a bus — which helped DeGeneres realize how lucky she was for simply dislocating her finger.
We hope DeGeneres recovers soon. Even if it's a small injury, it's still quite a bummer when the wine we love so much betrays us.