Ellen DeGeneres is celebrating Pride Month with this very moving video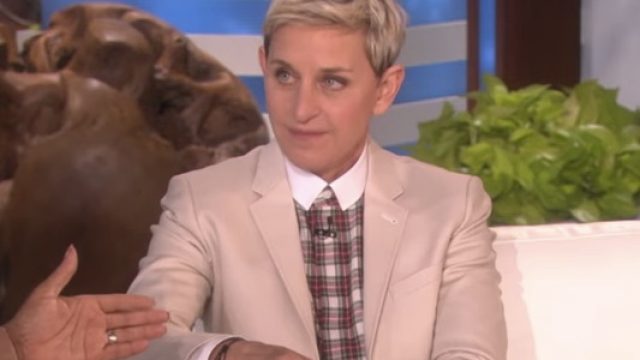 Millions of people all over the world have been celebrating Pride Month, an exquisite, colorful celebration of one simple fact: love is love. Now that June is wrapping up, Ellen Degeneres is celebrating with a beautiful video featuring LGBTQ celebrities such as Sam Smith, Ellen Page, Caitlyn Jenner, and Elton John talking about the importance of authenticity and loving yourself.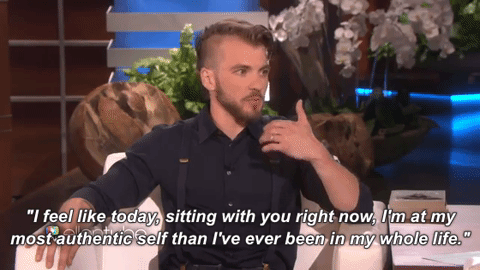 The compilation video showed clips of various guests on Ellen's show talking about the experience of coming out and the importance of being your own true self. Ellen Page — who came out in a speech she gave at a Human Rights Campaign conference in 2014 — told Ellen that coming out was "the most nervous I've ever been in my whole life," but that she was "so ready to do it, and quite frankly, so excited to do it."
Caitlyn Jenner echoed that sentiment, saying, "There's nothing better than to wake up in the morning and be able to be your most authentic self."
She even got a big ups from Elton John: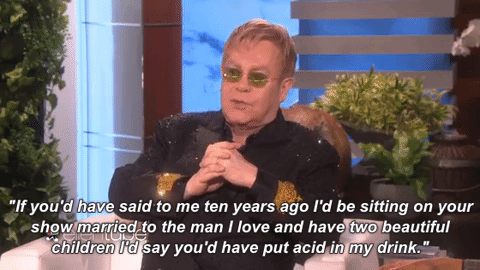 The video is so, so touching, and finishes up with a *very* special presidential guest — Barack Obama — who told Ellen that "as much as we've done with laws and ending Don't Ask Don't Tell, et cetera — changing hearts and minds, I don't think anyone's been more influential than you." Now *that's* a compliment.
Check out the full video below, and happy Pride! https://www.youtube.com/watch?v=