Ellen DeGeneres, Jenna Dewan-Tatum, and more star in this "Magic Mike" parody you HAVE to see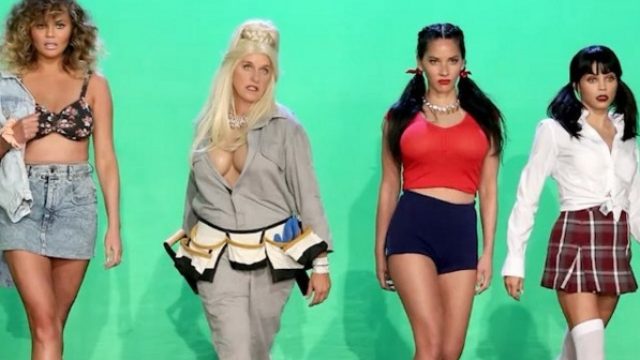 It's safe to say that pretty much everything Ellen does will have us rolling on the floor laughing. And when you add in A-list celebs like Jenna Dewan-Tatum, Chrissy Teigen, and Olivia Munn, you can bet that whatever the group does will be pure GOLD.
Case in point: In the wake of Ellen's upcoming premiere of the 14th season of her talk show, in which mega-hunk Channing Tatum will appear on, the 58-year comedian put together a hilarious spoof of the famously sexy film Magic Mike, appropriately titled Magic Michelle.
"tWitch and Channing starred together in Magic Mike, and Magic Mike was a huge, huge hit. I mean, so big that they are actually doing an all-female reboot, because they are doing that with everything," she told the audience in a teaser clip for the upcoming talk show. "They did Ghostbusters and Ocean's Eleven. Thanks to Channing, I get to show you the exclusive sneak-peek."
OMG how funny!
DeGeneres also quipped that even though she had a lot of fun filming the bit, it took her a lot of time to recover. "For some reason I thought it would be a good idea to have Jenna teach some dance moves, and she kept telling me to 'drop it down low,'" she said. "So now my 'down low' hurts really, really bad. My knees are black and blue. I don't know how many times I…it was just a bad idea. What I'm saying is, I have a new respect for strippers. Give them more than singles, you guys!"
LOL, she never fails to make us crack up! On a related note, I'm going to pop Magic Mike in the ole DVD player now.