Ellen caught one of her audience members stealing merch and shamed her on TV, and we're cringing hard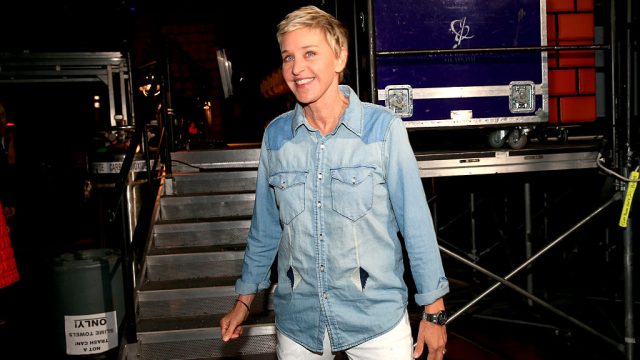 Everyone knows that Ellen Degeneres is, well, generous! She hosts giveaways, she hands out scholarships, she'll even give adorable 12-year-old boys makeup in the most adorable RAK (that's random act of kindness — learn it then live it). This week we even found out that she gives away swag for special shows. With that generosity also comes great trust, though, and this week someone broke Ellen's trust when they were caught stealing her merchandise, and she didn't just let it slide.
First, she set out a table of Ellen show swag, and allowed audience members to take one free item.  
The only caveat? Everyone was being filmed. You know, honor system…but with cameras!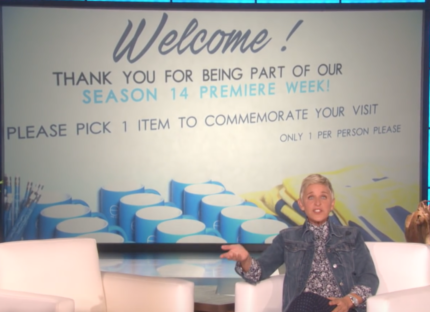 At the actual taping of the show later, she commended everyone for following the rules. She even gave one girl a free hat after she'd told her friend that she was going to buy it after the show because she'd already taken her one free item.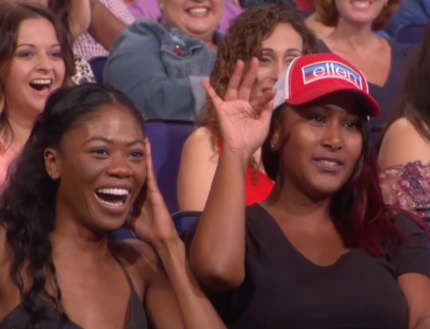 Everything was going great! Until…
Ellen brought everyone's attention to one audience member who definitely did not observe the one-item policy.
Ellen showed a tape of the yellow-wearing thief on the big screen, while an audience cam showed the woman sitting guiltily in her seat.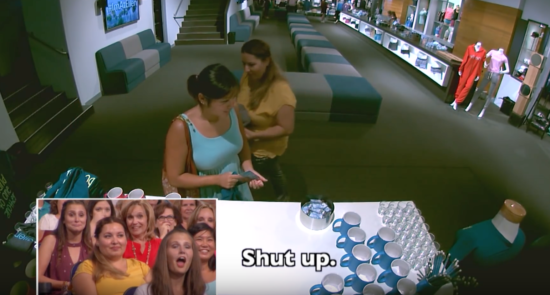 GOTCHA!
She had an accomplice who she told to "shut up" when she objected to her thieving ways, and basically took as many things as she could.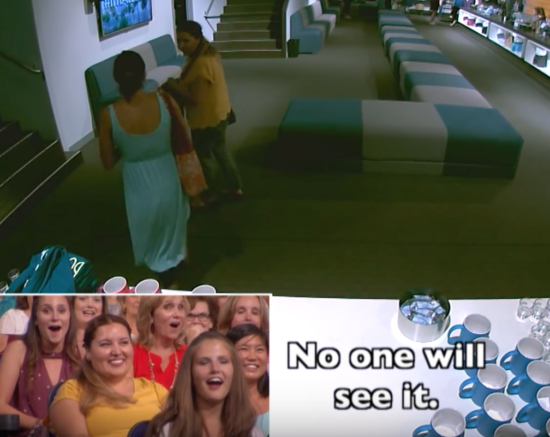 Oh, the irony!
She even did as much to pretend to switch her "one" item for another in front of other audience members!
Yay, the hat! (And the three mugs, four pencils, and a shirt, probably.)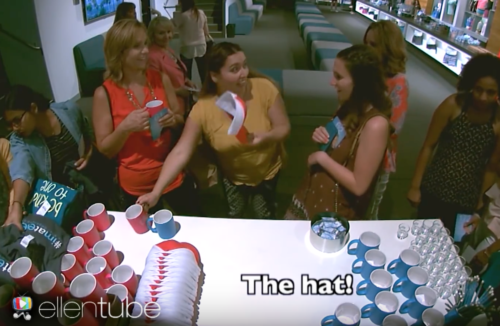 Ellen then waved right to the thief herself as she was sitting in the audience, and the woman's reaction was priceless (just like all of the items she stole).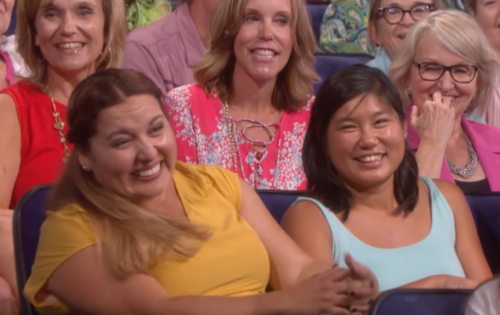 That is the perfect cringe-y smile of someone who's being called out on national TV by the ultimate queen of do-goodery.
Ellen wasn't going to just let her off with a "haha, you've been caught!" though.
(Though she definitely wanted to get off with just a fun slap on the wrist. Awkward!)
Ellen told her, "I'm glad you like my product so much but…you're the kind of person who when you go trick-or-treating and nobody's home, you just take the bowl!" Then she sends her to "Ellen Jail" where this woman is even further shamed!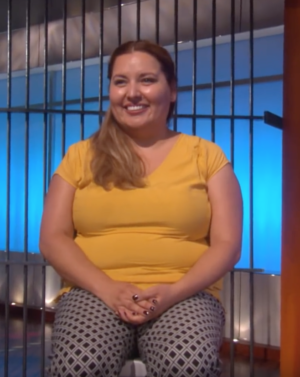 So yeah, you might not want to steal from Ellen Degeneres — because you'll probably be publicly humiliated.
Watch the whole thing yourself for the full effect:
https://www.youtube.com/watch?v=Cn3AgNC2TSk?feature=oembed
Ellen will certainly make you laugh, cringe, gasp, and LEARN in this one. We love her for it.