Elle Fanning's pink sparkle dress is everything
Elle Fanning attended the premiere screening of her newest film, 20th Century Women at the 39th Mill Valley Film Festival this week and completely stunned her sparkly pink attire! The 18-year-old actress wore a gorgeous white, summery Prada dress embellished with an array of pink gems and rhinestones, channeling her inner Disney princess.
With a sleek pony and minimalistic pink heels, Elle turned what could've been a look fit for a prepubescent teen into more of a mature ensemble! We love everything about this adorably bright ensemble.
We can't get enough of those shoulder accents either!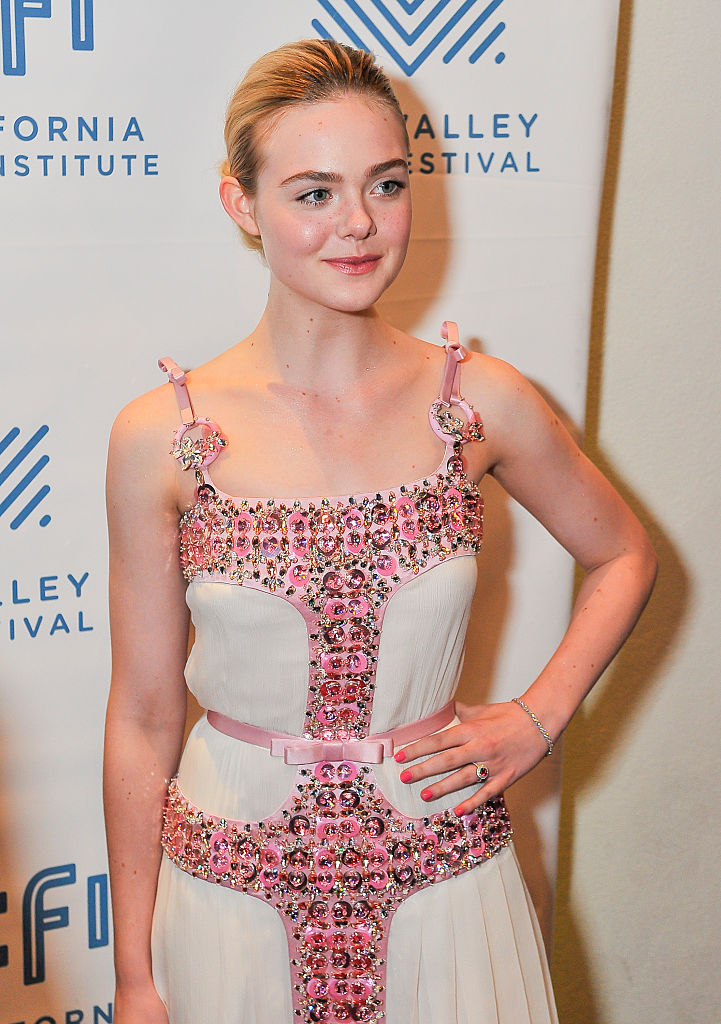 And we're absolutely in love with this full body shot. She looks great!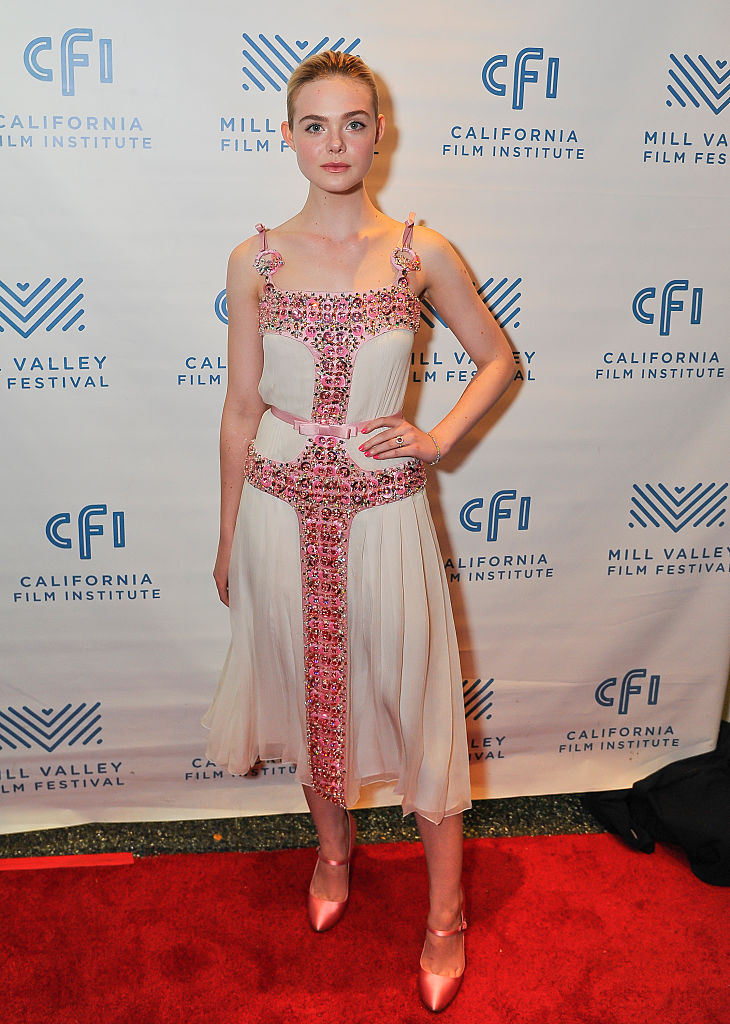 And can we please talk about how her nails and jewelry perfectly matched the glorious pink accents all over her dress? Perfection.
The actress even jokes about channeling a different pink-loving Elle in her all-pink-everything look in her caption by writing, "Having an Elle Woods moment."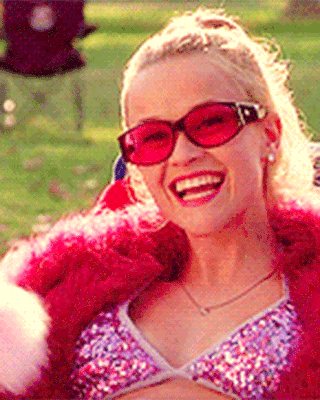 In her upcoming film, Elle (Fanning…not Woods) plays the role of Julie. The story follows a group of women in the 1970's as they explore love and freedom in SoCal. And judging by her impressive track record of outstanding performances, we're certain Elle will continue to amaze us in this production.