Elle Fanning's primary colored-athleisure takes us back to our preschool days
"Okay, class. What are the primary colors?" Sally B. raises her hand and answers, "Red, blue, and yellow!" Everyone had a Sally B. in their preschool class who was wiser than her years. We have a feeling Elle Fanning was the Sally B. of her preschool class because not only does she know her primary colors, but she knows how to wear them well, too.
Yesterday, Fanning was spotted in a workout set that features a pop of primary colors. The set makes our inner preschool selves want to party on the playground. It's a simple black and white tank top and capri ensemble, but the colorful stripes are what's making us want it.
It's actually more like we need this workout set.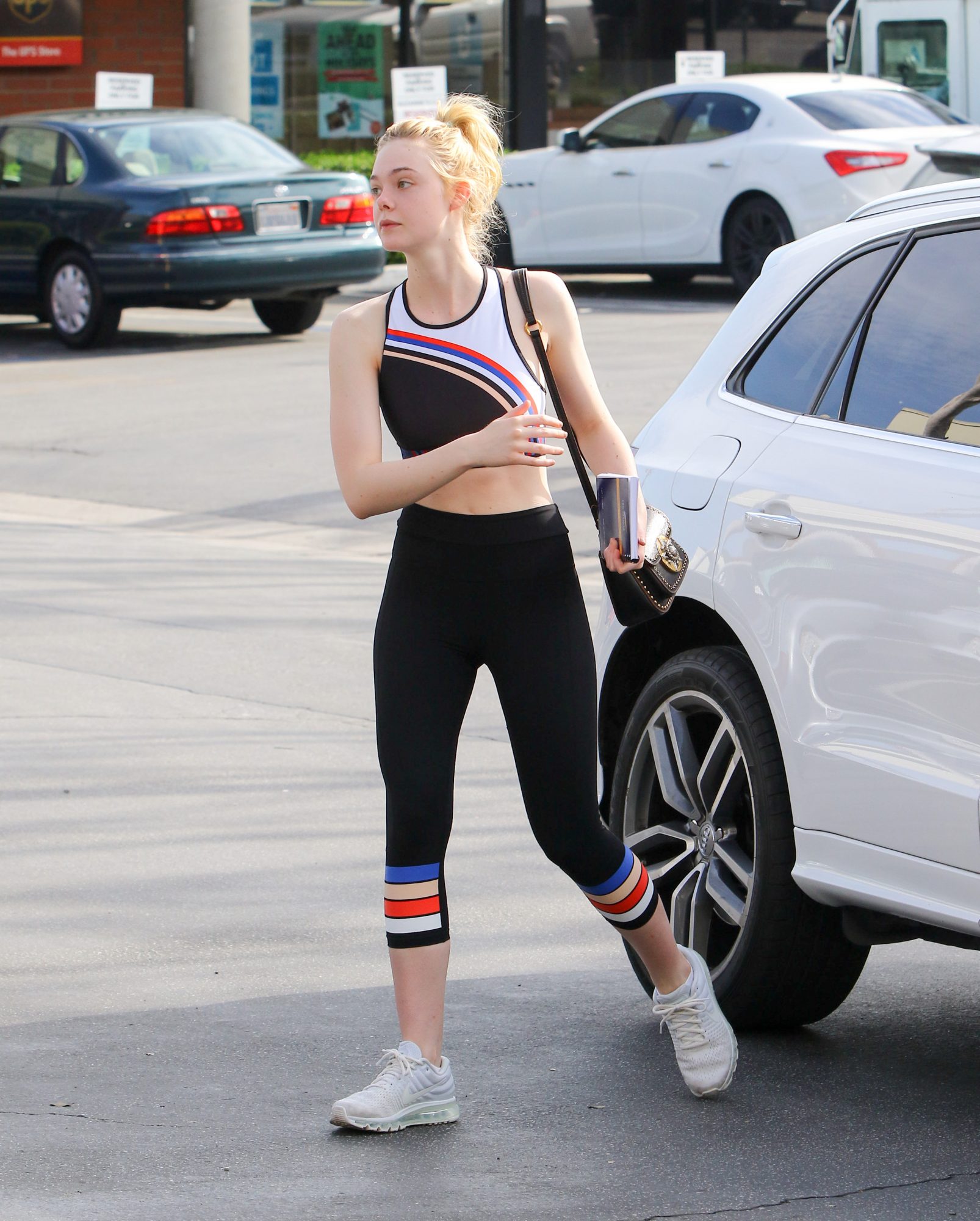 The primary-colored stripes are giving us vintage '70s and '80s vibes. So not only is Fanning's set giving us party on the playground vibes, but it's giving us party on the playground circa 1975 vibes.
And for this party, playground rules aren't in effect!
This workout set is from the brand P.E Nation, a brand that designs it's activewear with our nostalgic physical education days in mind (hence the '70s/'80s stripes). The clothes are meant to be suitable for daily life as well as gym life.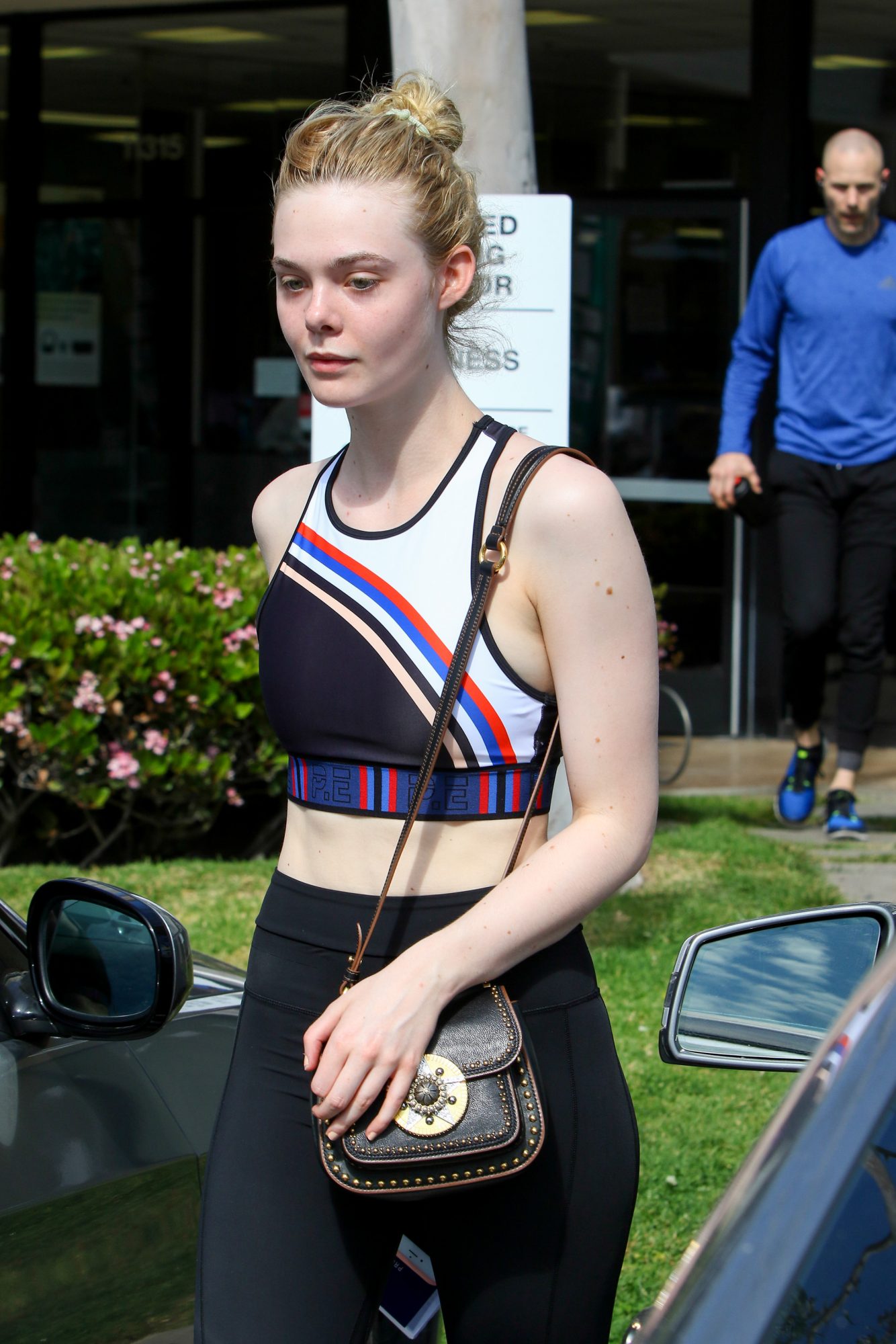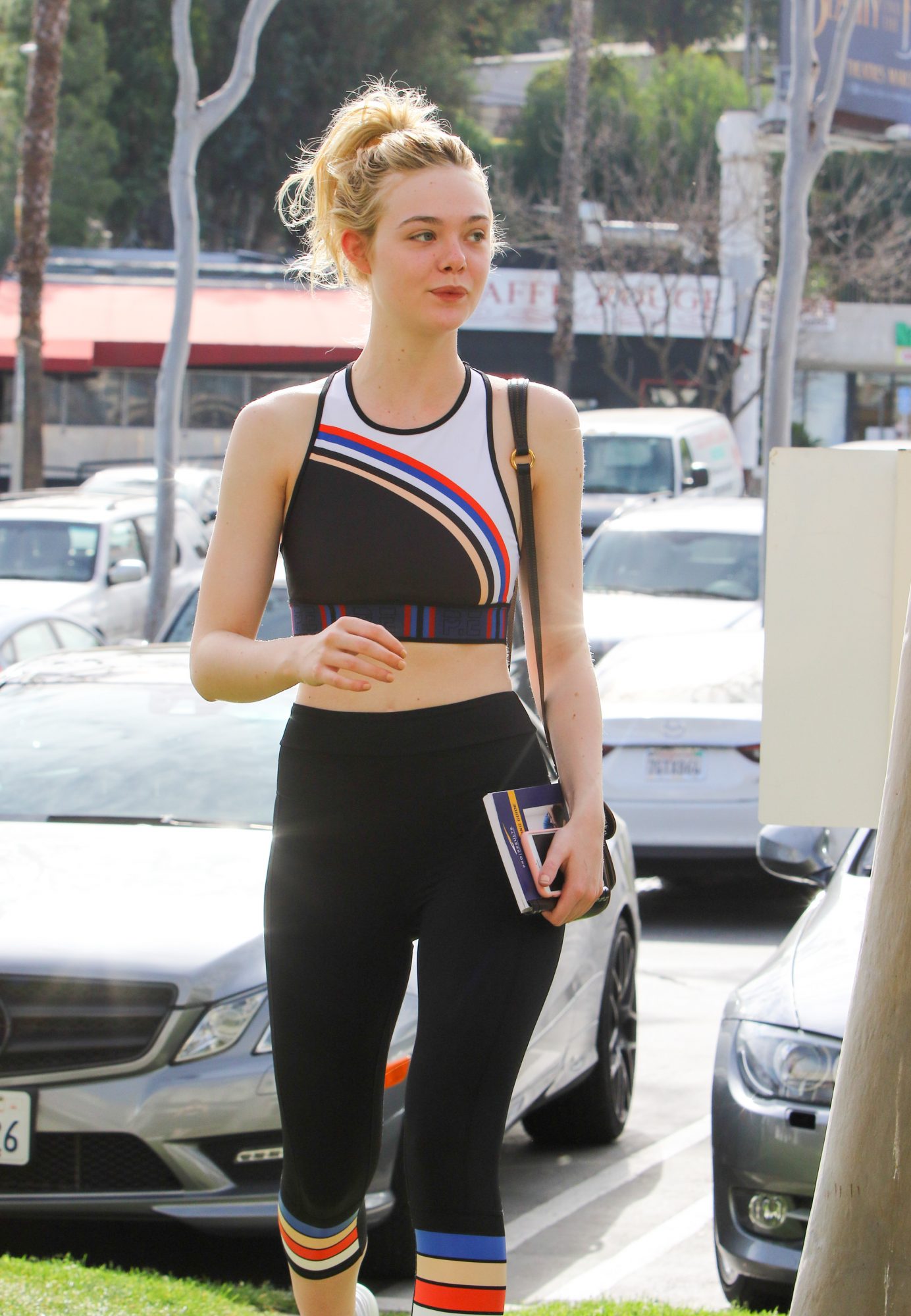 Head over to P.E's website to check out their collections of vintage-inspired workout wear. We fell hard for the CP3 7/8 Legging ($129) —
— and the Five On Three Shorts ($99). We actually think our moms might have worn this exact pair during gym class back in the day.
Leave to style icon Elle Fanning to serve us some vintage looks before hitting the gym. Our P.E Nation shopping cart is full already!