Elle Fanning wore a hand-painted unicorn gown, and all of our fashion dreams are coming true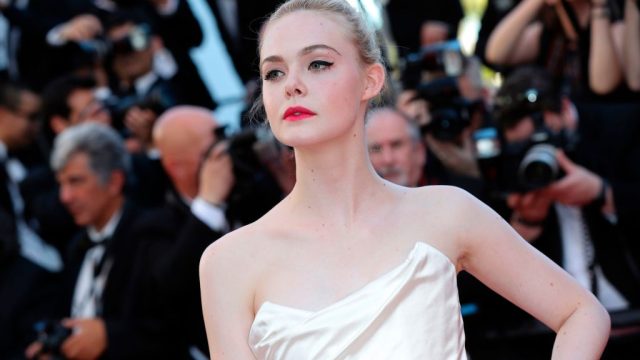 Never one to shy away from a bold sartorial statement, Elle Fanning donned a hand-painted unicorn gown to the premiere of her latest film, The Beguiled, at the Cannes Film Festival this week — and she absolutely dazzled.
The dress, by designer Vivienne Westwood, is a strapless, satin confection hand-painted by Westwood in sweet, millennial pink tones and featuring a shooting star — fittingly named "Elle" — alongside a whimsical unicorn.
Fanning, who once described herself as "a unicorn flower child at heart, mixed with a schoolboy and the occasional Cali surfer dude," called the dress a "mystical galactic creation of a gown" on Instagram, and clearly delighted in wearing the one-of-a-kind piece.
Take a look at this beauty from the front.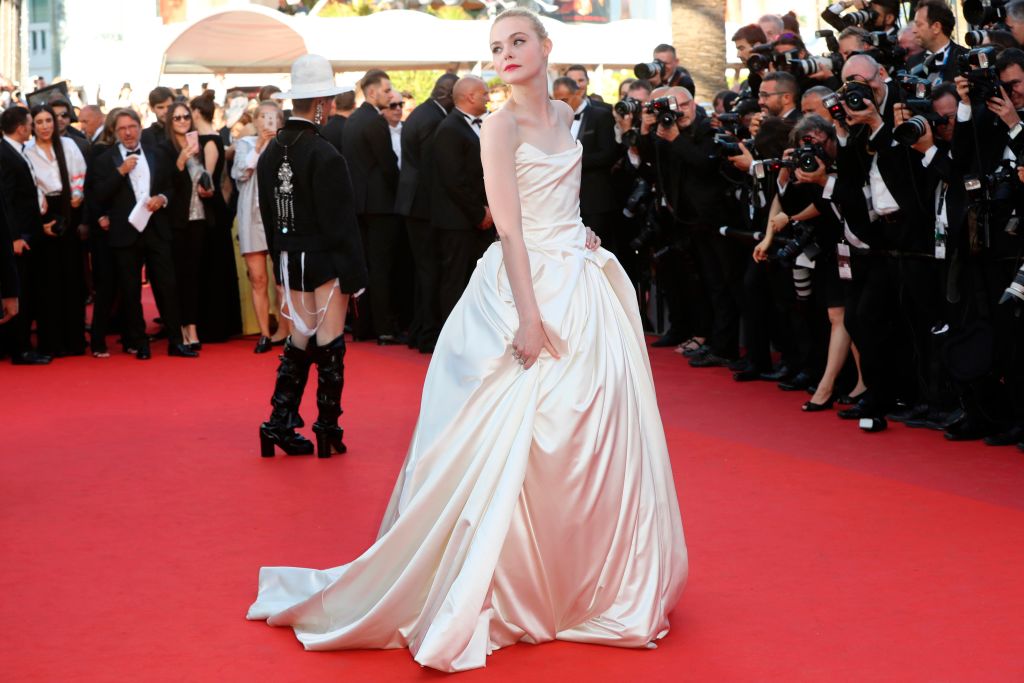 Now behold, the back!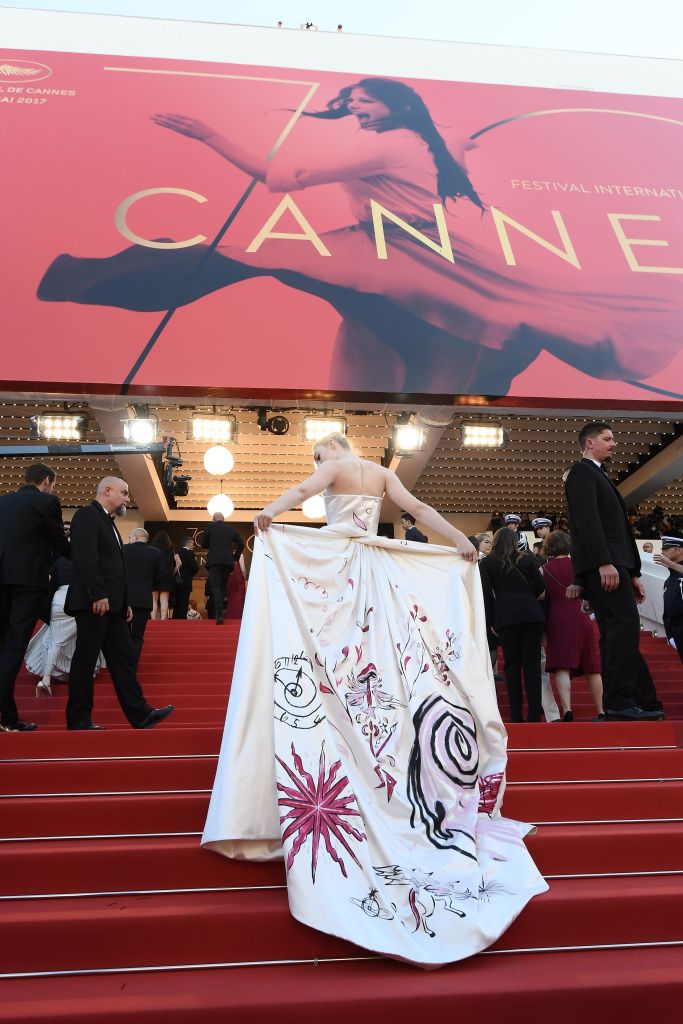 Check out Fanning in all of her fabulous glory.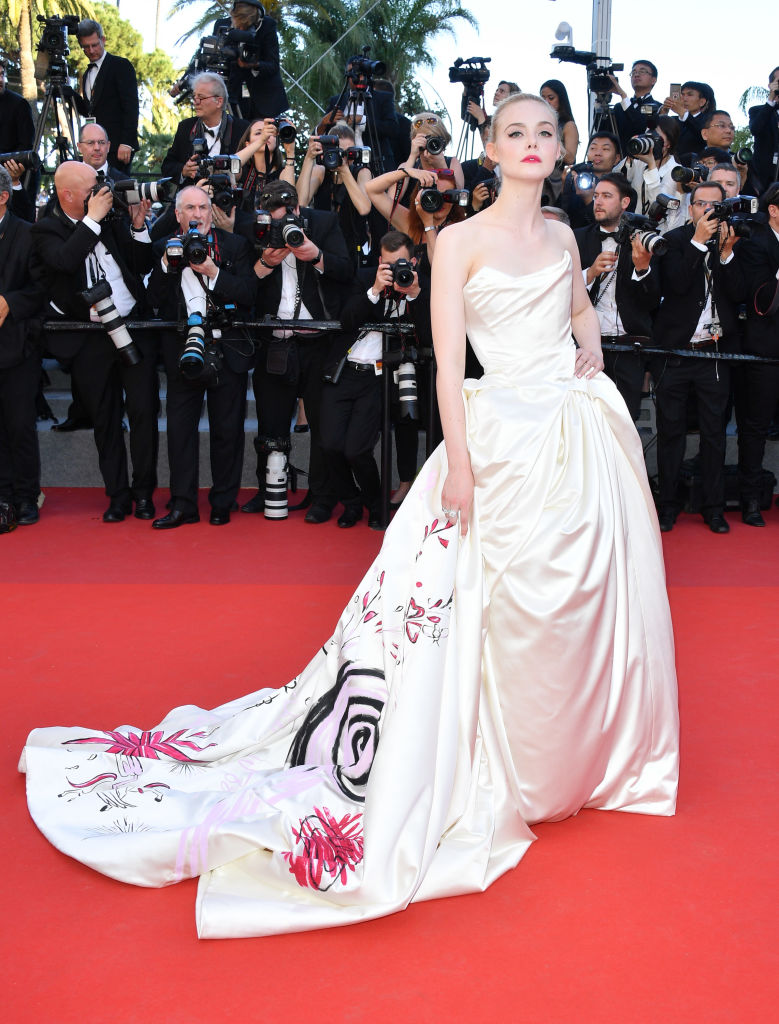 Stunning, isn't she?
Here's a closer look at that unicorn, too. It's in the top left corner of the IG pic below.
Just one question, Viv: Can you make one for us, too?!
According to Vogue, the gown is a re-imagination of Westwood's classic, corseted "Bird of Paradise" gown from spring 2005. The style was worn by Dita Von Teese — in a luscious purple shade — at her wedding to Marilyn Manson.
Westwood's team employed 10 people who worked for 300 hours on every aspect of the dress, laboring for 10 days to assemble the work of art. Knowing Fanning's red carpet style, we're sure to see more memorable looks at Cannes — so keep checking back with us!