Elle Fanning's white dress looks both casual and comfy, we want to run errands in it right now
Usually when we wake up on the weekends, we want to put on something that doesn't require a lot of effort to pull off. It's usually a baggy sweatshirt, or a pair of leggings, or maybe a pair of jeans and an oversized t-shirt. Elle Fanning, who plays Julie in the upcoming film 20th Century Women, was spotted out and about in Los Angeles this week wearing a basic white dress that has the potential to become our new weekend staple item.
This white peasant dress is both cute and comfy. It's light and airy, perfect to beat the L.A. heat, but also casual enough to wear around town while running errands. Elle, you've got the right idea here.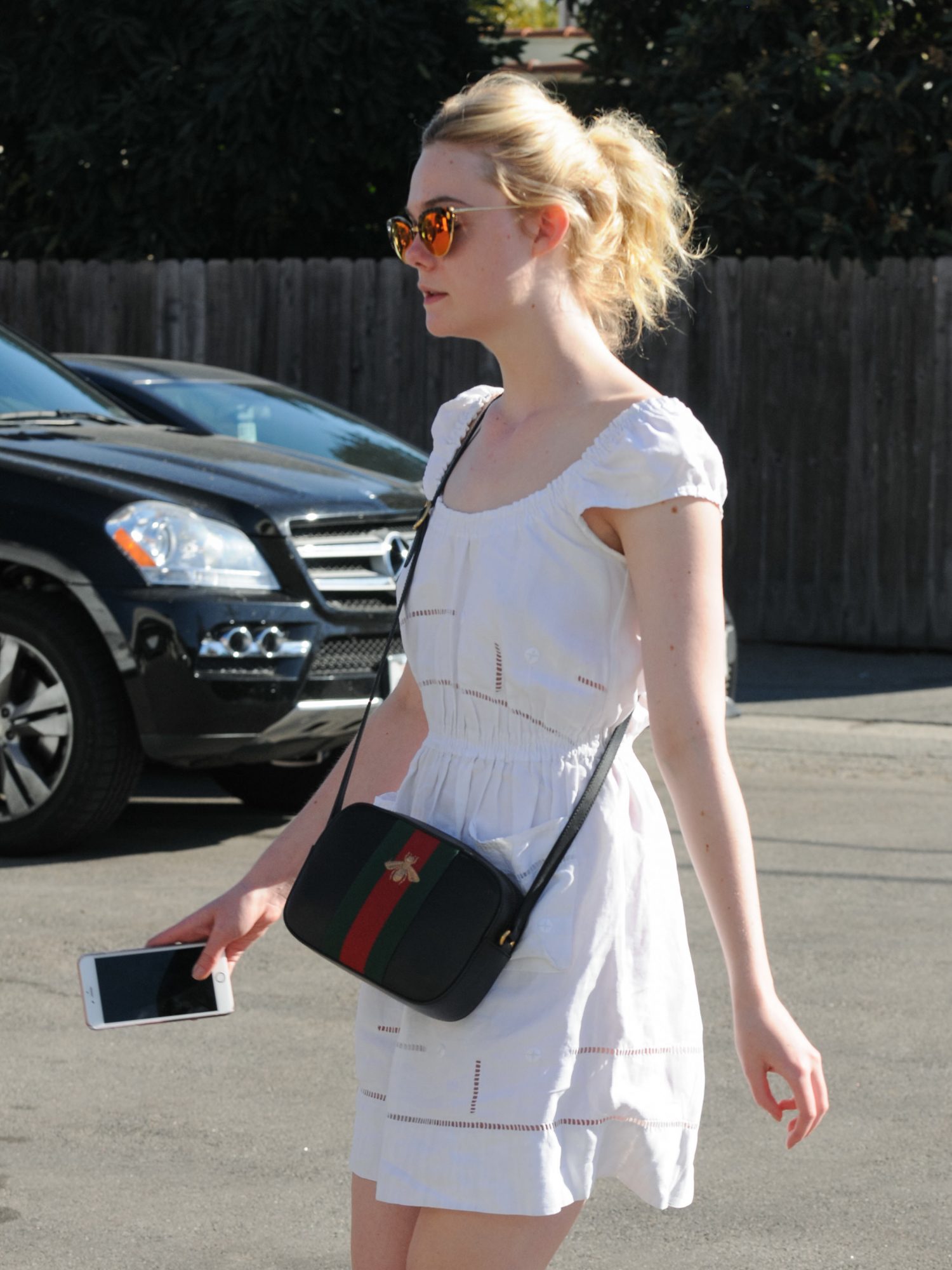 We're throwing the idea of not wearing white after Labor Day out the window. This outfit is too good not to recreate. With that being said, we found some great dupes for Fanning's feminine, laid back cotton dress.
The following eyelet dress from Forever 21 would also do you wonders in the California heat wave. The eyelet cutouts, like Fanning's cutouts, let your body breathe. The simplicity of the pattern makes this a great option to wear during the day without looking like you're running late to your wedding.
Buy it here for $18.99.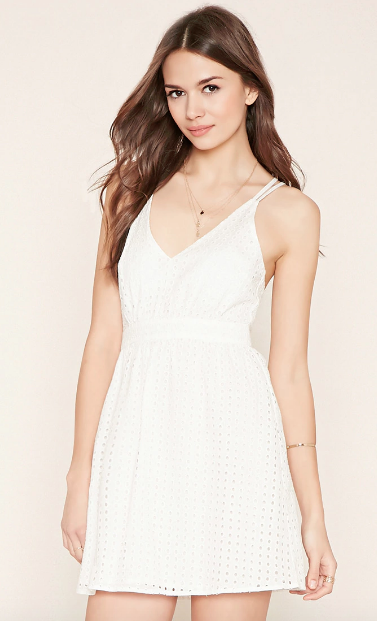 This crocheted cold-shoulder option from Topshop would be perfect for bopping in and out of stores on a Saturday afternoon. Pair it with platform sandals, classic Converse, or even a pair of booties and you've got yourself a banging outfit.
Buy it here for $52.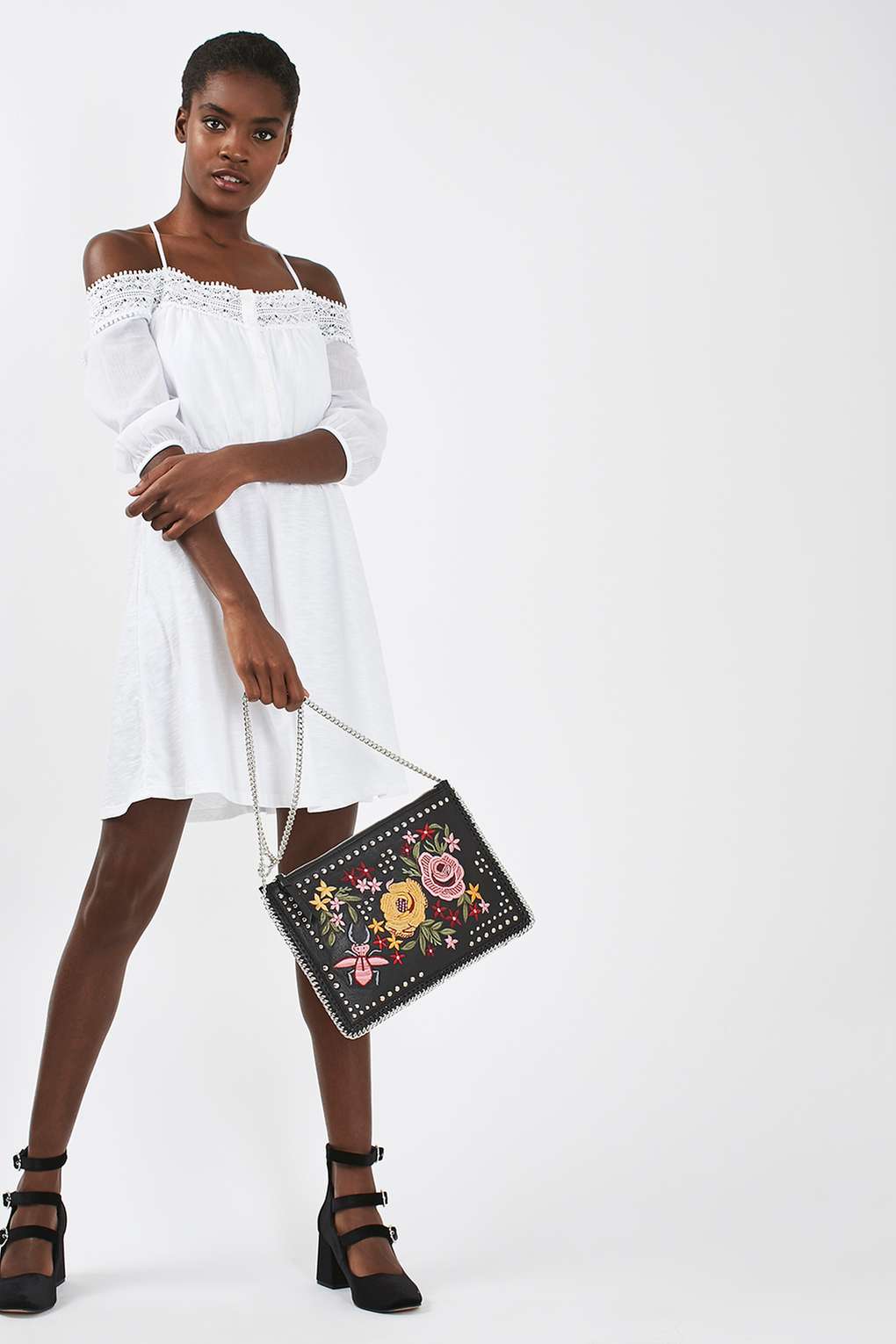 If you live in a cooler climate, you may want to consider a dress like this next one, also from Topshop. It's perfect for layering sweaters over, tights or knee-high socks under, and pairing with some riding boots. Throw on an oversized scarf and you're ready to take on the autumn air.
Buy it here (on sale) for $35.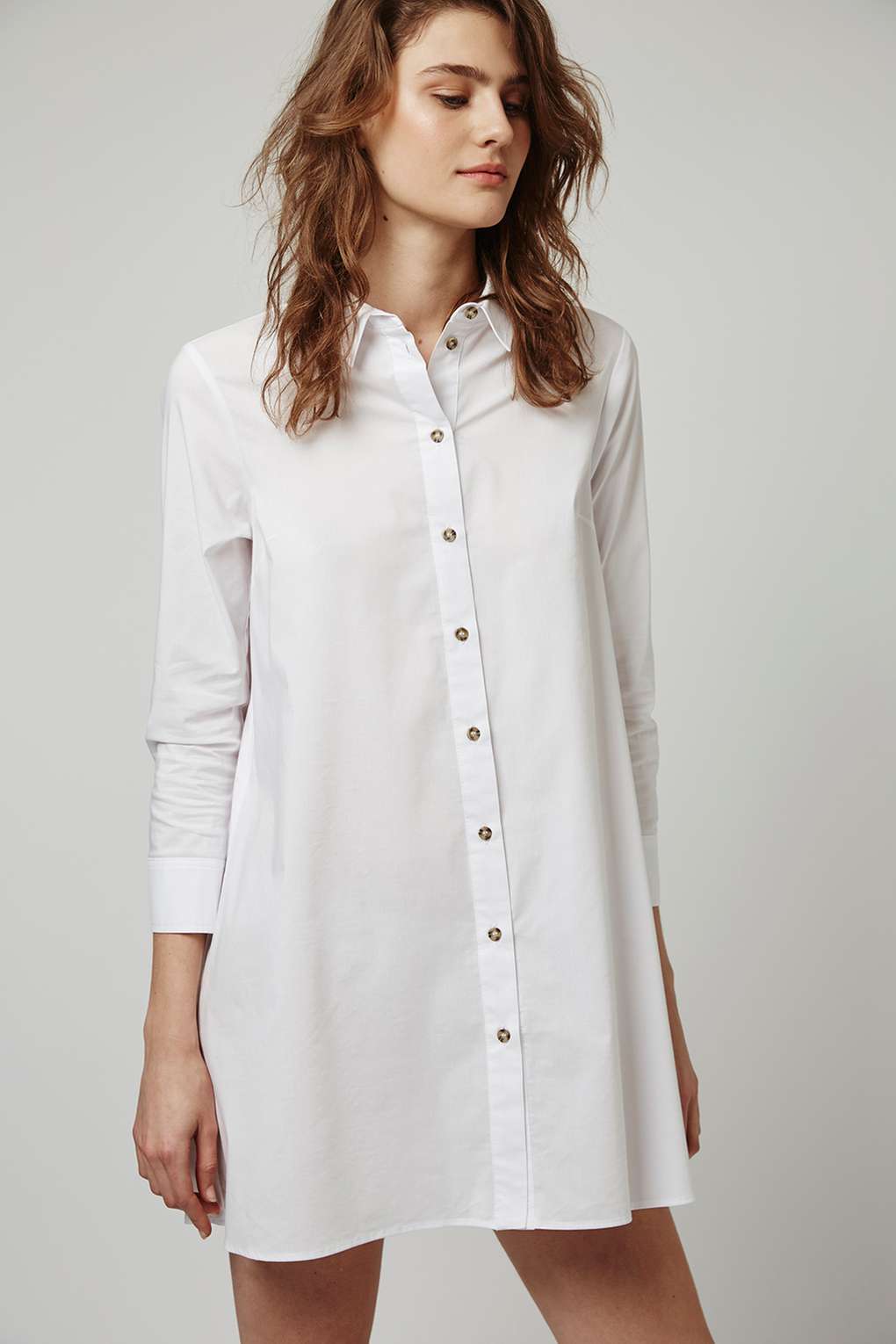 With a simple yet delicate dress like Fanning's, looking good is absolutely effortless. Go forth weekend warriors!